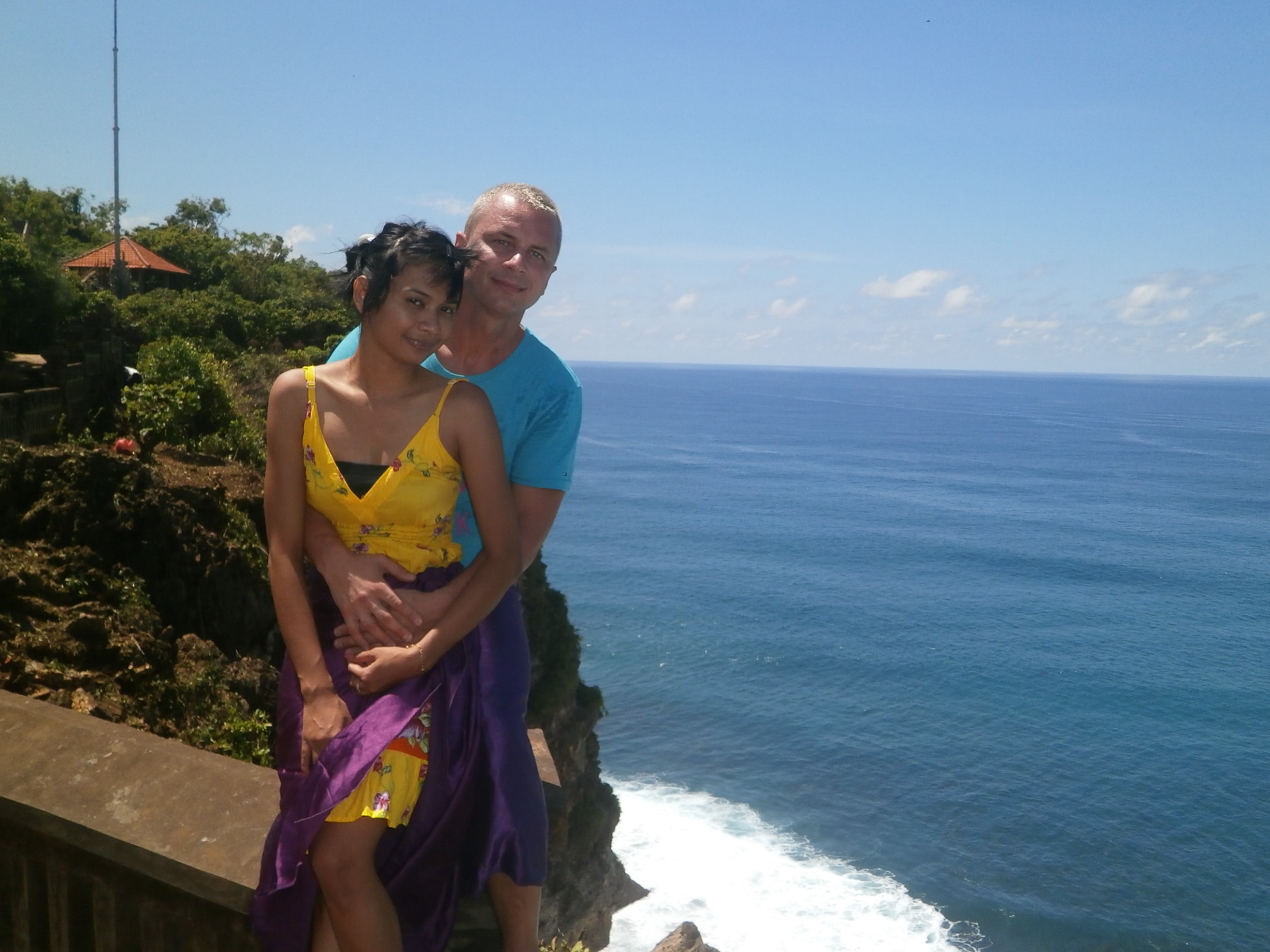 It is our pleasure to share one more happy story associated with Loveawake.com. It is about Dima and Nita, who joined our site in 2013 and found each other shortly afterward. They began their communication in our chat room and continued it via daily emails and messages until, eventually, Dima came to visit Nita in Indonesia. Their meeting in person quickly confirmed to them that their feelings for each other were quite real and, fourteen days later, the couple got married. Today they have a 3-year old son.
A few days ago we had a chance to chat with Nita and ask her a few questions about her online dating experiences.
LA: Before you joined LoveAwake.com, how many other dating sites had you tried? Did you really believe it could work for you?
N: I had tried quite a few sites, unsuccessfully, but I decided to join LoveAwake.com anyway. It took me several months before I finally clicked with somebody — Dima. Online dating is, partly, a game of chance, of numbers, if you will, but it is also, to a large extent, a test of one's determination and perseverance. Both Dima and I have successfully passed that test and were rewarded with a happy marriage and a beautiful son.
LA: What challenges do long-distance relationships pose for two people trying to get to know each other? What would be your advice for those whose only means of communication are computers and smartphones?
N: When virtual communication is all you have when trying to get a sense of another person and aiming to build some sort of serious relationship with them, establishing a mutual feeling of trust usually takes much more time and effort. In real life it happens much faster. That is why all those useful apps and sites like Viber, WhatsApp, Facebook, Instagram, etc. are very very helpful. Of course, the best tool to bolster any long-distance relationship these days is video chat. The more face-to-face time you have with someone who caught your fancy, the better you get to know them. And, if a man you are interested in is serious about his intentions towards you, he will demonstrate that by making timely plans to come and visit you no matter where you happen to live.
LA: When you were looking for a match on LoveAwake.com, what profiles would attract you most?
N: Obviously, nice faces and good candid-looking photos were the main attraction for me, as I guess they are for anyone. The second most important criteria was the amount and quality of information in a profile. Incomplete descriptions immediately devalue anybody's attractive photos and I wouldn't want to waste my time guessing if somebody likes children or classical music or sports or not.
LA: On a scale of 5, how would you rate Dima's and your respective profiles when you first discovered each other here?
N: I'd say ours were close to 5. I remember both he and I had nice non-photoshopped photos and fully filled-out questionnaires. I guess Dima and I were equally serious about our goals and we approached our search for a partner accordingly. I was honest in my self-description, and Dima's sounded very candid too. I think honesty is the key to any successful search for a partner.
LA: What is your advice to the single people who look for love on the Internet?
N: Be honest, optimistic, determined and methodical in your search, and never give up looking for your other half — because your other half is looking for you.