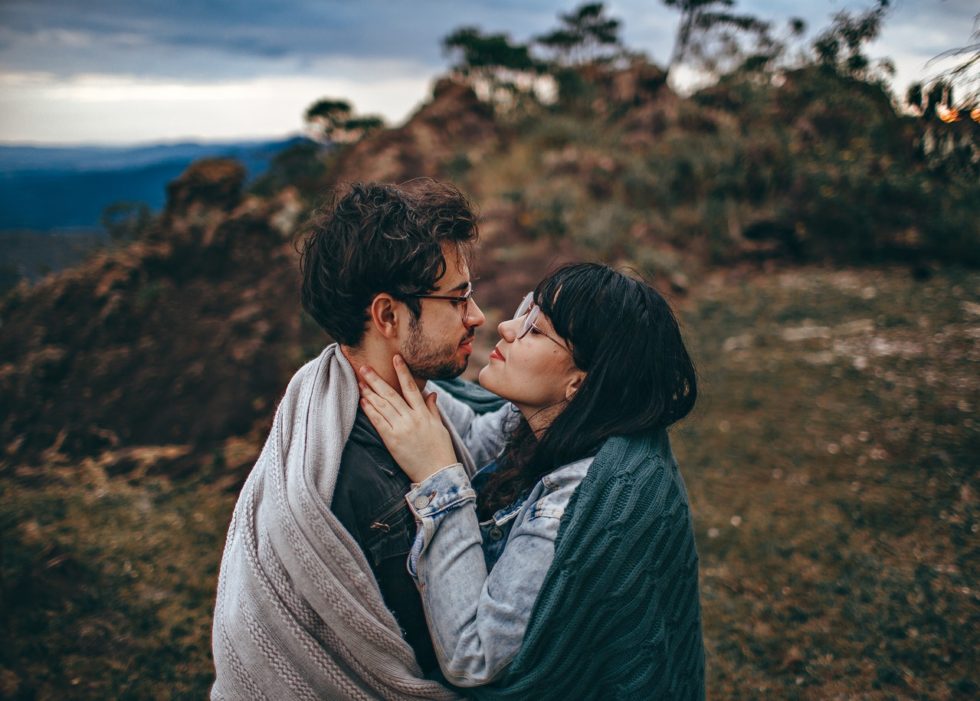 People in their 40′s looking to try online dating will have a completely different set of wants and needs, compared to those that are dating in their twenties. Most 40+ singles have gone through serious relationships, divorces, or children. This make finding a like-minded match, even more important.
In addition to qualities like personality and looks, a mate's future plans and how they might fit into their family should be taken into account. Extra precautions like background check or extra screenings may be necessary, if children are in the house.
Types of Sites For 40 Plus Singles
The type of dating site that is most appropriate for a person in their 40′s, depends on what they are looking for. If they want a serious relationship, sites like eHarmony or Match would most likely be the best fit.
Sites like eHarmony use questionnaires and personality profiling to find other members with similar attitudes and outlooks on life. These traits include things like Emotional Temperament, Social Style, Cognitive Mode, Physicality, Relationship Skills, Values, and Key Experiences.
They use a 200-400 question evaluation and use a proprietary algorithm to create matches with singles that have "like" characteristics. Their theory on match making is that people fit most naturally with others that have similar attitudes and core values. Research done by eHarmony suggests that many times we don't naturally make the best choices as to the "type of person" who would be the best fit for us. The founders of eHarmony believe that the success rate of matchmaking based on these core traits is higher, than if we are allowed to choose what we are looking for on our own.
Should You Pick Your Own Matches or Should They Choose For You?
Match takes a different attitude towards matching and suggestions. They send you the top 5 matches based on your preferences, NOT a personality quiz. Unlike eHarmony, Match lets users take more of an active role in the type of person they want to date. This allows the dater to choose they type of relationship they want (serious or not), physical characteristics, age ranges, and personality types. Match is one of the most successful dating sites on the planet, so this system obviously has some merit to it.
Niche Sites Based On Ethnicity or Religion
Another type of dating site that people in the age range of 40-50 might consider, is a smaller niche site centered around religion or ethnicity. If religion is an essential characteristic that you are looking for, there are specialized sites built around Christianity, Judaism, and Islam. The type of person you will find on this site are more dedicated to the principles of their faith and may fit the type of relationship your are searching for. You can find trusted and reliable dating sites here.
There have been some complaints towards eHarmony, stating that they don't have an ethnically diverse database. One African American user noted that there was a small population of black members. In this case, a site based around your ethnic group may be more appropriate. Sites like BlackSingles, cater specifically to an african american demographic and are a good place to go if you feel they group you want to date in underrepresented in the large mainstream sites.
Dating For The Career Oriented
Another type of niche site that people in 40+ age range might consider is
"professional singles" dating. These sites are focused on career minded people who might not have time to date. One of the top sites in this category is ItsJustLunch. It allows daters to meet on their lunch break. This can be important for people who work nights or odd hours.
The bottom line is that there are a multitude of dating sites including large mainstream sites, religion oriented sites, and sites based around a specific ethnicity. They larger sites can match you according to characteristics and traits based on your personality. If you want to find matches based on a specific interest, religious inclination, or ethnic group, a smaller niche site may be more of what you are looking for.