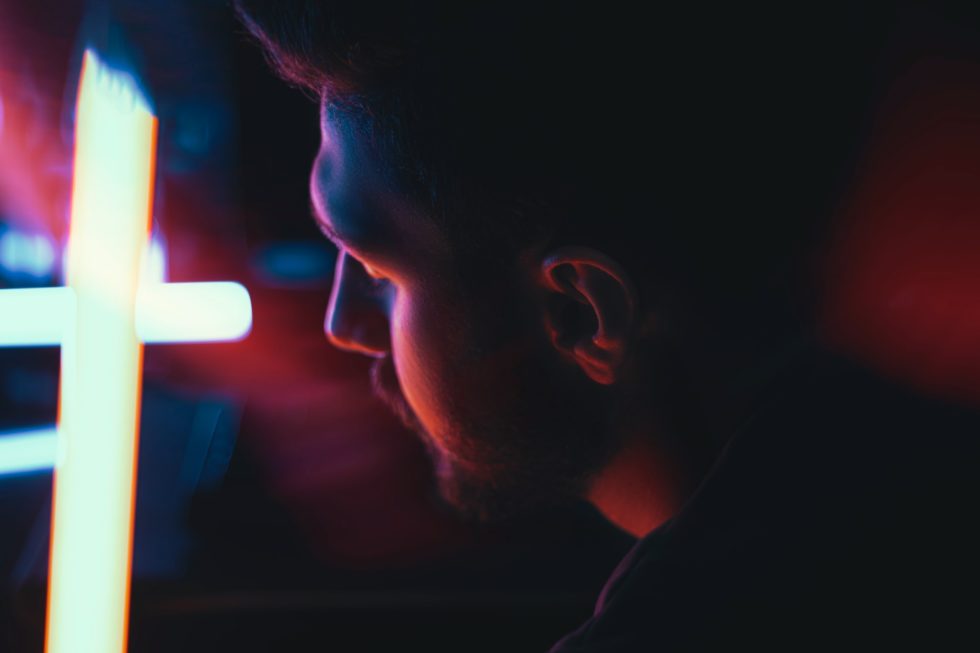 Dating can be tricky at any age, filled with excitement and hassles. Dating after divorce is no exception. It can be challenging for ex-spouses to take a step towards seeing someone new because of all the anxiety and stress, especially those very first dates. Moreover, it may seem that the rules of the game have changed while you were married. You no longer know how to play it.
Sometimes, people forget that dating is not only about searching for a new life partner. Instead, it's an opportunity to meet people, learn more about them, and even about yourself. If you change your perception a little, you can enjoy your dates more.
In this article, we'll share simple but effective tips on how to start dating after a divorce and what to do to make your dates go well. These dos and don'ts work for both women and men, and we hope they will give you some confidence in your post-divorce romantic life.
How Soon to Date After Divorce?
There is no single correct answer to this question. Each person decides for themselves when they are ready to take this step. However, it's better not to rush into a new relationship immediately after you end the previous one.
In 2019, Worthy surveyed more than 1,700 women from across the United States, and the results showed that:
32% of respondents started dating after separation;
21% of women began dating within 6 months after divorce;
12% of those surveyed went on their first date between 6 months to 1 year after divorce.
As for men, there are no such detailed statistics. However, we've analyzed various sources and can conclude that men behave a little differently after a breakup. For example, some tend to skip the grieving process, which is an integral part of post-divorce recovery. Thus, they try to get back on deck as quickly as possible and start dating earlier than women.
Taking a break is crucial to maintain your mental health, reflect on previous experience, and learn your lessons. During this period, a person can abstract from feelings and understand how they want to build their life.
Kala Gower, a dating coach from Relationship Hero, supports the idea of taking a break to recover after divorce. She explains: "Finding and entering a relationship should come from a healthy place. Whoever isn't at their best when starting over is just going to pull their new partner down and the relationship will be unhealthy from the start."
For some people, it may take one month; for others, a whole year. However, the time spent is not the main criterion; the quality of the work you've done is.
Another essential piece of advice is to wait until your divorce is officially finalized. "Although you may feel your marriage is over or have been living separately for a long time, dating someone while you are still married can complicate things. In some cases, it may worsen your relationship with your future ex and call into question all of your previous agreements," says Melissa Tenny, Director of Legal Document Compliance at CompleteCase.com, one of the leading online divorce services in the USA.
Quick Start Guide
Before you start dating after a divorce, you should ask yourself three questions:
How do I feel about my ex?
It is best if your answer is "I feel nothing" or something like that. If you still feel anger, resentment, or other negative emotions, most likely, you have not recovered from the breakup yet. Thus, old problems can spill over into your new relationship.
What qualities are critical to me in my potential date?
Make a list of what's critical to you based on your previous relationships. Consider both positive and negative experiences.
Do I really want to date someone right now?
A date is an adventure. It requires the appropriate attitude and mood. If thinking about seeing someone makes you feel uneasy or anxious, it's probably not a good time to do it now.
Dating after a long break is sometimes frightening. And that's okay. Take a closer look at your fears and try to understand the reasons. You can do it yourself by analyzing your experience or search for a qualified psychologist or therapist to guide you. It may take some time. However, you should not skip this step because it can affect the quality of your dates and future relationships.
Once you sort yourself out and get rid of the emotional garbage, think about taking the first step. You can tell your friends that you want to start dating again. Perhaps they know someone who is also single and ready to meet new people.
Another option is to check out the Internet tools for online dating. In modern reality, dating apps and websites are common ways to meet new people. However, don't forget about security measures.
10 Tips for Post-Divorce Dating
The first step towards a happy new life after a divorce is to rediscover yourself. Sometimes, marriage makes spouses forget who they are and what they like. Our hobbies and interests help us maintain our uniqueness. After a divorce, it's a good time to rediscover it.
If you've already taken this step and are ready to date someone, the following tips will help you make your dates go well.
1. Decide on a dating goal
If you decide to go on dates, you need to understand why you are doing it. Think about what your aim is and answer the following questions:
Do I want to feel dating excitement again?
Do I simply want to have an affair?
Is finding the love of my life my ultimate dating goal?
Where are my personal boundaries?
What am I ready to accept, and what am I not?
Can I compromise my interests? If so, in what way?
How you behave depends on the goal you set for yourself and your values.
2. Don't talk about your ex on a date
Talking about your ex can make your date think you haven't overcome your breakup yet (and if you talk too much about your ex, you probably haven't). No one will enjoy such an atmosphere, and there is a chance you won't meet again.
If you somehow touched this topic, know when enough is enough. Don't go into too many details about your relationship with your ex-spouse. You can say that you had such an experience in your life, but it's already in the past.
3. Don't compare
During a marriage, spouses get used to their partner's character, habits, behavior patterns, preferences, etc. It's normal. But you need to understand that there are no identical people. Each person with whom you will go on a date will be completely different. Comparison is inevitable, but don't focus on it too much.
4. Be honest about yourself and your life
Some people lie about their age, children, or other crucial details because they think it might scare their dates off. However, they forget that lying breaks trust and such a relationship does not last long.
Moreover, if you lie about yourself and your life, finding someone who would share your views on life and your values becomes less likely.
5. Take it slow at first
This tip covers many aspects of dating after divorce.
Firstly, you don't have to date people seven days a week. It is pretty tricky emotionally. So dive into the dating world slowly and give yourself time to reflect after each date. It will help you understand what you liked about the date and about the person you met.
Secondly, do not rush to date a person one-on-one if you aren't ready. You can chat, talk on the phone, meet with each other's friends, or in public places.
Thirdly, remember that chemistry does not always lead to lasting relationships (but you shouldn't underestimate it too). If your goal is a long-term partnership, it's best to take your time and think carefully about each step.
6. Wait to introduce your "new friend" to your kids or family
Don't introduce a new person to your family if your relationship isn't serious. It can be traumatizing, especially for kids. Once you feel it's time, do it carefully. Tell your children that they are still the first in your life and encourage them to talk to explain everything.
7.  Think about online dating
Using the Internet for dating is a new norm today. Moreover, online dating is a good option for those who are not yet ready to date in real life. Using such platforms, you can research other people's profiles, learn shared interests, values, preferences, etc. It can help you save time by excluding people you think you have nothing in common from your "dating list."
8. Be careful
Always think about your safety. It applies to both online and real-life dating. Remember that there can be scammers who simply take advantage of other people. Also, be careful of anyone who seems too perfect; google the person before dating and check their social media profiles.
9. Avoid negative thinking
If you had a couple of dates, but they didn't turn into something serious, don't let yourself think that there's something wrong with you or that you will be alone forever. Dating is an opportunity to find someone who is right for you. Your person is undoubtedly waiting for you somewhere. You just need to find each other. So stay positive, use your sense of humor, and just have fun on the way to your person.
10. Don't wait for other people to ask you out
If you like a person and want to get to know them better, you can take the initiative and ask them out yourself. There is no reason for you to wait until they do so if you feel it's okay. Although some people may believe that the initiative is the man's prerogative only, it's not. There's nothing wrong with inviting someone on a date if you are a woman.
Bonus Tips: Ground Rules to Improve Dating After Divorce
Everything we mentioned above can help you make your dating life after divorce better and reduce awkward situations. However, they may not work to the fullest if you ignore the following 2 ground rules.
●  Relax and have fun
If you are always nervous, your dates won't be successful. Anxiety and fear make people behave strangely and create a wrong impression. Sometimes, it can even discourage people from dating you again.
Try to get rid of fear and do not doubt yourself. (Yes, easier said than done. It will take some time, but sooner or later, you will succeed). Once you learn to relax, you can start enjoying the process.
●  Listen to your heart
We can give advice, but only your heart knows what is best for you. Therefore, always trust your instincts. If you feel you can have a long-term relationship with this particular person and it's what you want, don't be afraid to take a step towards your future. On the other hand, if your guts tell you about potential danger, end the date. In general, learn to hear yourself.
Last Thoughts
After a divorce and a recovery period, it can be difficult for ex-spouses to "go out into the world" and start dating. However, you shouldn't isolate yourself. If romantic dates are not for you yet, just meet with friends from time to time, go to exhibitions, and attend events that interest you.
If you are not ready to do it with someone, do it alone. Let it be your date with yourself. Do it as much as you need to learn yourself better, remember who you are, and fall in love with yourself again. Only then can you open up to another person and enjoy a new relationship after divorce.
And remember, dating is a purely individual thing. So don't blindly rely on advice. Experiment!