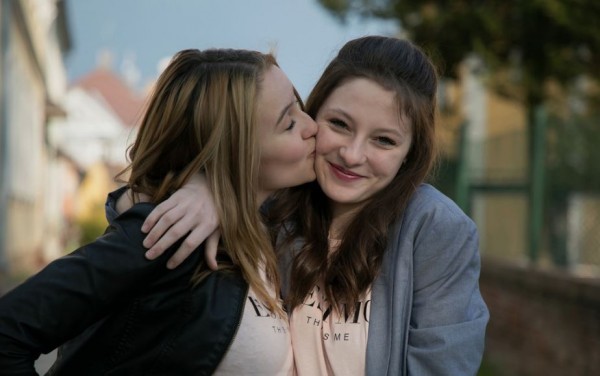 For most of the time, we usually take our friends for granted. Most of the time, we are confident that our friends will always be there for us. However, there are times that simple misunderstandings can destroy a friendship or there are times that just not seeing each other can make your feelings for each other be distant.
So, if you don't want to lose your friends, you have to be good to them. To do that, you start by being better friends to them. They can't always be the better one since a friendship is a give and take relationship too. To make it work, here are a few of the things that you can do to become a better friend to your friends.
Always be there for your friend
When I said always, it doesn't only mean that every party or every occasion you have to be there. It also means that you should be there when your friends are down. Learn to comfort them and give them advice that really matters. Never let them down and never leave by their side on their lowest moment. For sure, he or she will return the favor whenever unwanted things happen to you as well.
Accept your friend for who she or he is.
Certainly, there are many people we treat as our friends. But how well do you know them? You don't need to accept him or her as friend because of the fortune and fame it accompanies. You have to accept him or her for the attitude, loyalty and what is inside. He may not be the richest man or the prettiest girl, but if the heart is pure, you have won a great friend. In addition to that, you have to accept his or her weaknesses too. Remember that nobody is perfect. Not all of the good and bad traits can be seen on a single human being. So learn to love and understand his shortcomings as you want him to understand and accept yours.
Put your friend on your calendar. 
Most of us have to do lists or calendar notes on what we should do for the next couple of weeks and months. There are events, parties and business meetings to attend that are listed in there. So, why not list your friend in there. Learn to block your schedule for your friend's birthday or for a simple get together. Don't lose the bond with your friends.
Money is not everything.
You may have a friend that is not in the same financial status with you or you might be lucky to be successful in your career. If that happens, learn to share your blessings. You can treat your friend from time to time or you can give him or her some things that you didn't want. But, it is a big no to buy your friendship or to put into your friends face that you have the money and he or she doesn't. Insulting a friend will lead to nowhere.
Look out for your friend as your friend looks out for you.
Be the best buddy you can be or the best girlfriend you can be by always watching each other's back.