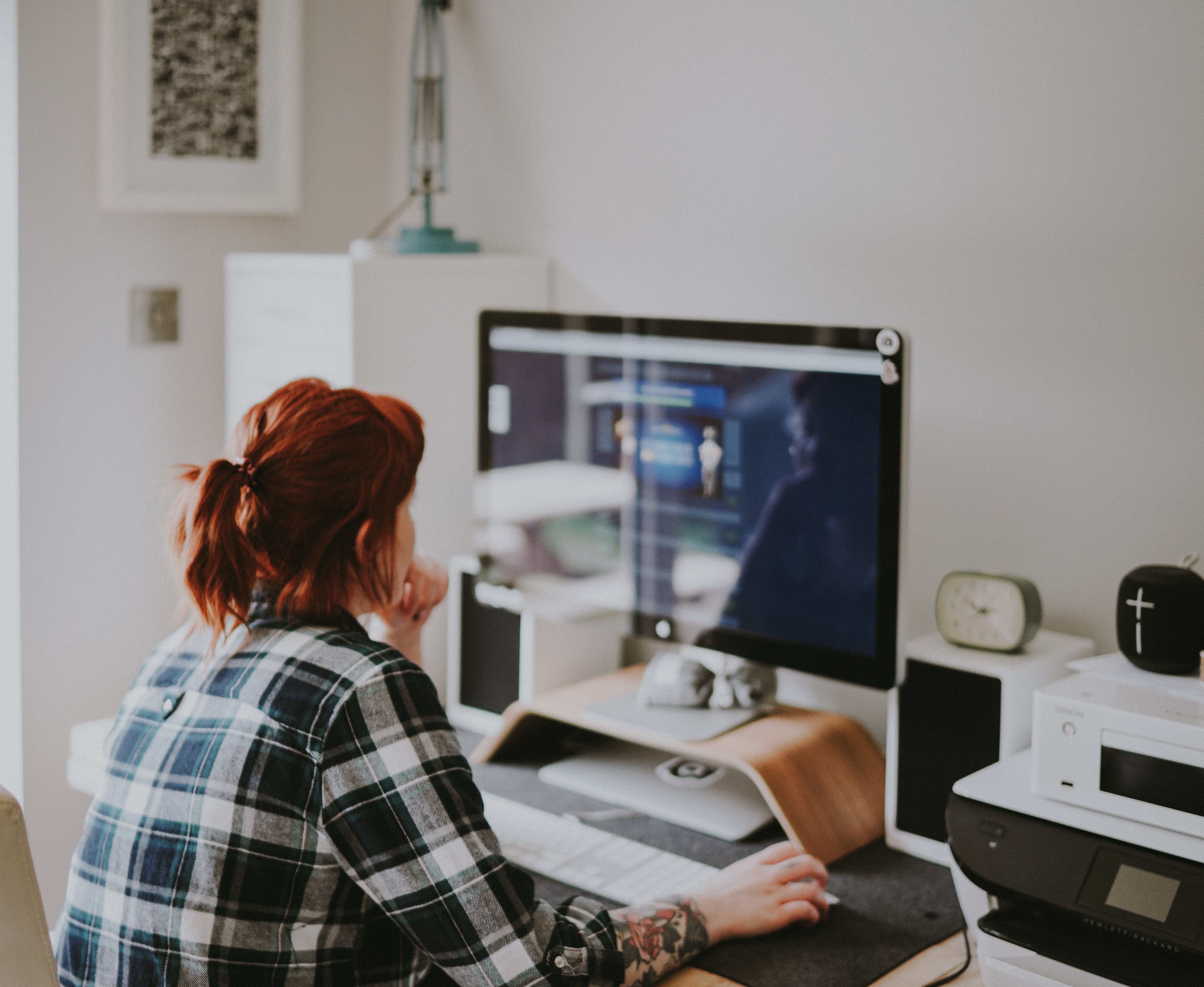 Ever wondered whether there was a hidden "language" in the online dating world that you're just not clued in to?
Well, of course there is! It's called dating profile "speak," or the subtext in commonly used words and phrases. These hidden meanings are what really count when you're trying to decipher a person's online dating profile.
What do they really mean when they say things like "no drama" or "financially independent"? This special language needs a dictionary all its own. Read on, before you read another online dating profile!
The Online-Dating Profile Dictionary
MALE LANGUAGE
I am:
Easy-going: I'm about as emotionally deep as a CD — the no-hassles, easy-listening kind!
(Often accompanies:)
Laid-back: Yeah, so laid back that I hardly ever bother to get off the couch! (Hey, hon ,,, while you're up, wouldja mind grabbing me a beer?)
Confident: Also known as "cocky."

I'm looking for:
No drama: I expect to remain the same selfish, shallow, inconsiderate jerk-wad I've always been — without a whiff of complaint from you.
Open-minded: When I take you to a swinger's club or suggest a three-way, you should be all for it.

Slim/slender: Looks are very important to me, and since I actually came right out and said it, you'd better believe that I want a model-thin beauty. (So, don't be more than about 5 pounds overweight — or I'm gonna put you on the "Heifer Train" and send you right back where you came from!)
Curvy/curvaceous: Uh, nothing less than a "D" cup need reply!
FEMALE LANGUAGE
I am:
Sexy: And these $5,000 boobs prove it!
(Often accompanies:)
Fun-loving: Sure I am. But we'd better be doing what I consider fun, or I'm not so fun-loving! (What's that you say? You want to go to a NASCAR race? Take that stick shift and shove it!)
Down-to-earth: Yes, I'm wearing a short skirt, tight top and spiked heels to attract you — but frankly, I'd rather be wearing my comfy sweats, tee and flip-flops! (I'm dreaming of that now, as a matter of fact, because my feet are killing me.)
I'm looking for:
Masculine: You'd better be tall, well-built — and well-hung! Oh, and a deep voice and manly muscles are also a must!
Sensitive: I miss my sister/mother/best friend whom I tell all my girlie secrets to. But you'll do …
Old-fashioned/chivalrous: It's imperative that you always open doors and pull out chairs for me, often buy me roses and jewelry, and tell me every chance you get how wonderful I am!
No games: Don't treat me like all the other bimbos you've dated, buster. (Put me first — always!)
UNISEX LANGUAGE
I am:
Simple: Read: BORING!
Successful: I live my life for work and don't have many friends or much of a personal life.
A catch: Run the other way, as fast as you can!
I'm looking for:
No baggage: I don't want to hear about your past problems, marriages, indiscretions, etc. — because I want to be the one to do all the unloading!
Sense of humor: The onus is on you to entertain me!

Financially independent: You must have money, and lots of it! I'm looking for a Sugar Daddy (or Momma) who's gonna be able to take me to the nicest places, buy me expensive things, let me buy expensive things, and pay the bills without flinching.
So, readers, what other words or phrases should be added to our Online-Dating Profile Dictionary?