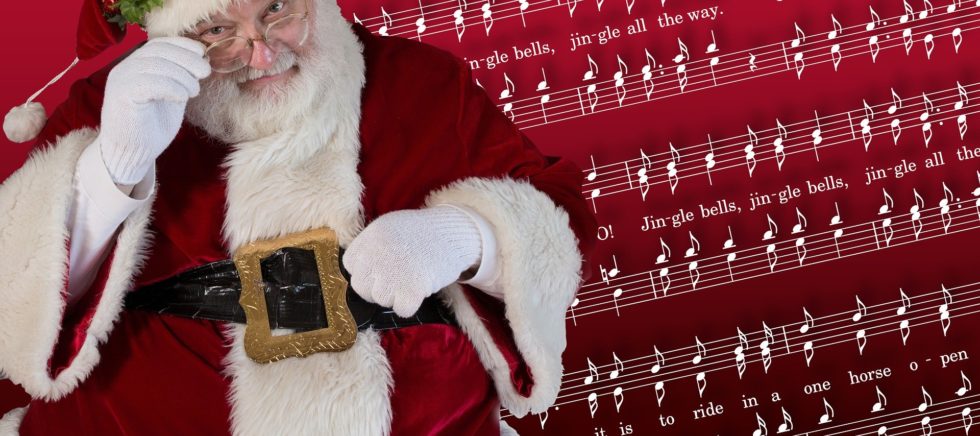 Around this time of year, there is one song that you hear over and over and over again. No, not that depressing "Christmas Shoes" song about the kid's mom dying. I am of course talking about Mariah Carey's "All I Want For Christmas Is You," the closest thing we have to a modern day holiday standard. It's a sweet song and all, but it's pretty much unavoidable between the months of November and January.
But fear not, there are plenty of other great romantic Christmas songs to add to your holiday mix. Here are five of my favorite. Some are joyful, some wistful. (And a couple are slightly creepy.)
"Christmas (Baby Please Come Home)," Darlene Love
I'm a sucker for those old-school Phil Spector girl-group songs, and this one is an epic romantic delight. Love singing about how watching the snow fall and hearing "Deck the Halls" isn't the same without her baby always puts me in a romantic holiday mood. (Love also performed the hilarious Saturday Night Live song "Christmastime for the Jews.")
"Last Christmas," Wham! 
The best song ever written about a guy who gives his heart to a girl on Christmas, only to have her turn around and make out with some other dude the very next day. But don't worry, 'cause this year he's giving it to someone special. Plus, you have to love that cheesy video with George Michael and Andrew Ridgeley romancing the same girl at a ski chalet. That's some Oscar-worthy acting on George's part there.
"Baby It's Cold Outside," Louis Jordan and Ella Fitzgerald
Okay, so this song is a tad creepy now. (The "Say, what's in this drink?" line is where it starts to take a turn for the date rape-y. Plus, the neighbors might gossip about her, and father will be pacing the floor!) But it's a classic song, and perfect for a snowy night. I've always liked the Zooey Deschanel and Leon Redbone version from Elf.   

"River," Joni Mitchell
Not a Christmas song per se, but it does start with a section from "Jingle Bells" and the great melancholy line, "It's coming on Christmas/They're cutting down trees/They're putting up reindeer/And singing songs of joy and peace." And, yes, it is a breakup song. But it's a hopeful breakup song, and a perfect antidote to the usual holiday treacle.

"Santa Baby," Eartha Kitt
Despite the fact that this song is just plain awesome (and pretty darn sexy), it's important to note that Catwoman is basically seducing Santa Claus. Picture that the next time it comes on the radio. You're welcome!
Have any romantic holiday favorites? Happy holidays!