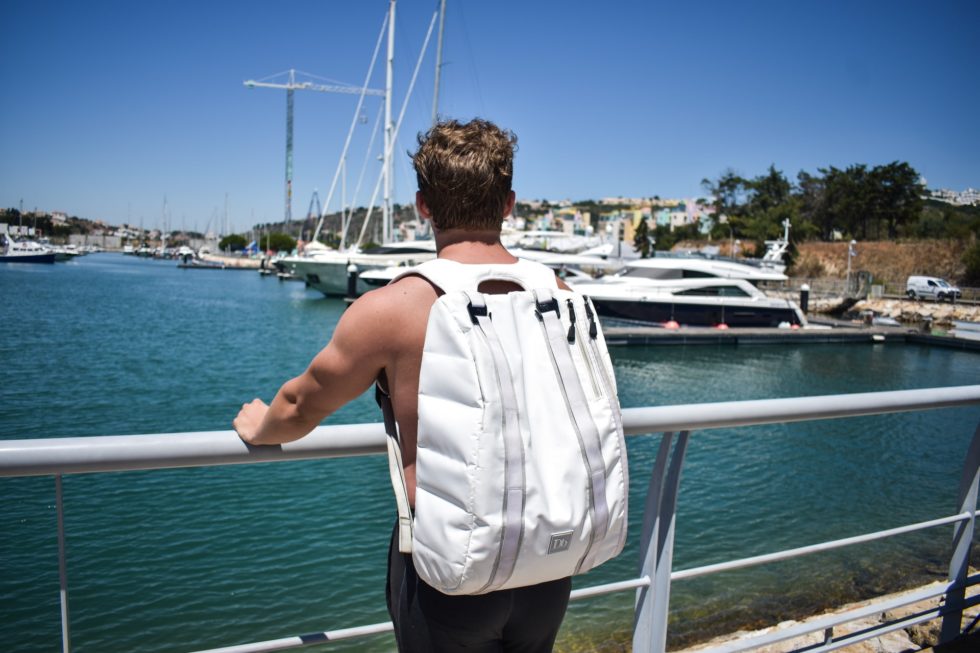 Autumn shouldn't mean your romantic life falls by the wayside. From what I'm seeing in the weather reports, it's supposed to be a nice warm weekend across the U.S., the perfect opportunity to get outdoors and have a really memorable, fantastic date to carry you through the colder months.
The best part? All of these ideas can be done for $30 or less, proving that frugal can still be fun.
Private Wine and Cheese Bicycle Tour
If you don't already have bicycles, chances are there's a friend or family member not using theirs this weekend who's willing to let you borrow. You can get a nice bottle of wine for under $10, a crusty loaf of bread for under $5, and cheese, grapes, and perhaps even some olives for the remaining $15. Pack it all up in a backpack with a corkscrew, a knife and some plastic glasses, and you've got all the makings of a fantastic day out.
Find a nice, quiet place to cycle — a local park, a scenic area, or even an official bike path. I suggest avoiding cycling near traffic because of the noise factor. You can look up routes near you at your preferred level of challenge at Bikely.com or just use your favorite search engine. As long as there's a nice place to stop and enjoy your feast, you're all set. You may want to pack a light blanket to relax on.
Canoe for Two
A quick Google search shows a bevy of rental outlets across the U.S. who will rent a canoe or even sometimes a 1 or 2-person kayak starting as low as $8 an hour:
Pack some sandwiches and fruit in waterproof bags for lunch and you can make a day of it, even if you only spend an hour on the water. There's lots of opportunity to relax and take in the scenery for free. Make it a double or triple date and you may even qualify for a group discount!
The Secluded Beach Getaway
Coastal beach getaways can be prohibitively pricey, but there's a frugal and possibly more romantic alternative: the lake or recreational/state park "beach". One such area I've personally been to is Penn State Forest in the famous New Jersey Pine Barrens. There's no entrance fee whatsoever, so for the price of gas and lunch, locals can find a haven in the wilderness with a sandy beach area, picnic tables and the clear, blue swimmable waters of Lake Oswego. You can even get your fill of free wild blueberries, when in season. Bring some chairs or a blanket and swim and sun till dark without fear of a parking ticket.
Spruce Run is another of my NJ favorites — for a $10 entrance fee per car, you can hang out on the beach and watch the colorful sailboats go by, cook out on the provided charcoal grills, or take a dip in the reservoir.
There are lots of public lakes and reservoirs across the country with such amenities, usually for an entrance fee of $10 or less. Here's a great list of day-use parks in Oregon, most of which are free to enter. Google "state parks" or "reservoirs" in your state and you're likely to find at least a few special retreats. Share your favorites in the comments — I'd love to discover some more great spots.
If you really want to experience Miami "Celebrity Style" then, rake a yacht in miami for rent. This tour will give you enough time to see the luxurious homes of South Beach and Downtown Miami and take your selfie on a luxury yacht! Bring your own drinks and food to enjoy while cruising!
Hammock Time
So you're not really up for cycling or paddling, but still want to enjoy the great outdoors with your date? Find a hammock (or borrow someone else's) and create your own retreat for two.
Dick's Sporting Goods has a nice 2-person hammock for $29, and OpenTip has one for even less, though you may have luck at your local Wal-Mart or even a yard sale. All you need is some music, lemonade and a relaxed attitude.
Pick-Your-Own Date
Apples are just coming into season where I live, but there's still a wide choice of fruits and vegetables ripe for the picking. For $30 or less, you can get a nice harvest, plus end up with food for the week. PickYourOwn.org offers a terrific state-by-state listing of farms and their seasonal bounties.
After strolling through the fields, head home and have a little Iron Chef-style dinner for two, seeing what kinds of creative dishes you and your date can create with your newly-acquired produce. You might work together on your creations or choose to enjoy a little friendly competition. Who knows — maybe you'll even invent a great eggplant dessert.