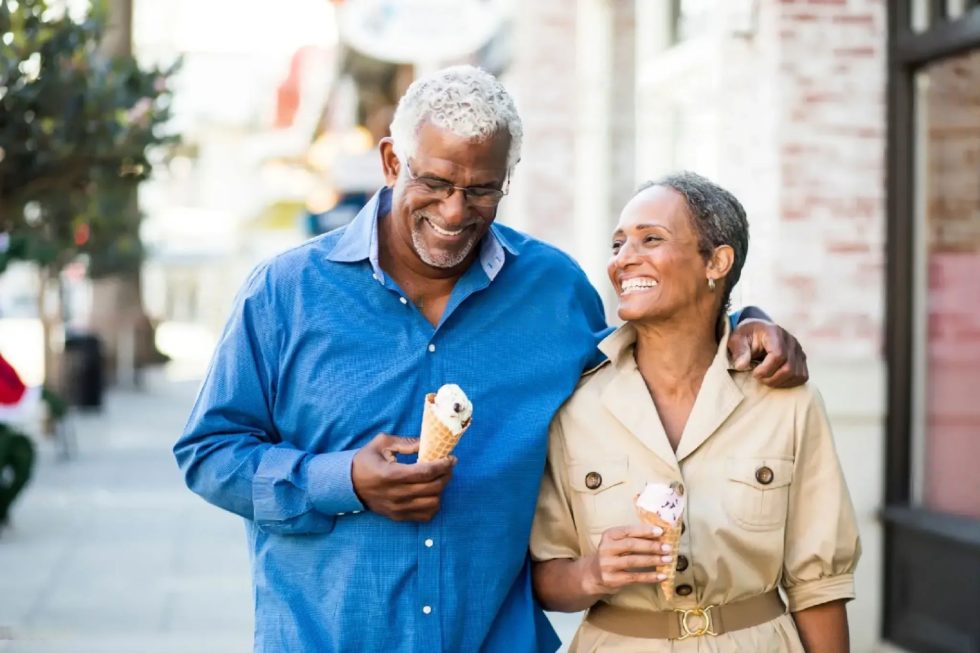 There is a famous quote that says life begins at 40!
Did you know this is true and applies to all areas of your life, including your love life?
You may not believe it, but at 40 years, you have a better opportunity to date successfully than when you were younger.
At 40, life has just begun, so you should loosen up and enjoy it. The online world has brought up many opportunities for people to interact and find love, primarily through online dating apps.
This dating guide will equip you with the tricks and rules you need to navigate online dating and get precisely what you need relationship-wise.
Why is Dating after 40 so hard?
At 40 years, you already have your life planned out well, and you know what you want and don't need.
It may be a challenge to let in someone new and adapt to the new ways of doing things. It also becomes challenging to choose where to move in because both parties may have settled well into different lifestyles.
Past failed relationships or divorces may bring complications at this point too. The issue of children in the way may also affect relationships at this point.
Some who do not already have children may feel pressured to get children, and these situations make it complicated to date after 40. It is, however, not impossible to date at 40 years, and you can still get into a successful and meaningful relationship.
What are the Odds of finding love after 40?
At 40, you have a high chance of getting your true better half. Love can find you anywhere and anytime and is not bound to a particular age group.
Love at this time of your life is more genuine because you have lived through the years to discover yourself and know exactly what you need.
There are also so many other people in the same age bracket looking for love, so you have a great chance of finding love.
Am I Too Old to Have Success Online Dating When I Turned 40?
Research has shown that many people who are 40 years old have had successful relationships on online dating platforms.
You are, therefore, not too old to experience successful online dating; this is the right time for you. As long as you stick to the tips given below, you will succeed in getting love.
Our 5 Tips for Success in Online Dating After 40
Here are our 5 tips how to be successful with online dating after 40:
Have Realistic Expectations
It is okay to have great expectations from the people you meet online but make sure they are realistic, and you are true to yourself. If you think everyone is "the one for you, then you are treading on a dangerous path.
Ask yourself different questions about the people you are engaging with, like "is this someone I want to see or talk to again?", "Is there a connection between us?", "Are our core values aligned?", "Is the other party ready to date like I am?" among others.
These questions will help set realistic expectations for yourself and your encounters.
"Establish the qualities and values you seek from a life partner and highlight the important ones because no one is perfect. Finding a perfect partner may leave you single, so be as realistic as possible.", says Krystyna Trushyna, founder of Doves of Love, International Dating Guide.
Do not take things too seriously
It will happen if it's meant to be, so you don't have to come off as too clingy or pushy to have someone.
Be open-minded and acknowledge the fact that a relationship may work or fail at the same time.
Be open to interacting with various people and not just one person in the beginning until you find the one you click well. Learn from the connections that may fail and work on not repeating the mistakes in the subsequent relations.
Be patient
Patience is essential if you need to get something meaningful going on at this period. At 40, you may be battling frustrations from previous failed marriages or relationships and expecting something to come up immediately.
Being in a hurry to get something going on may lead you to the wrong people, and you end up stuck in the same cycles of bad relationships. Be patient and keep a positive mind, and you will get successful at long last.
Be Confident in Your Values and Personality
It would be best if you did not compromise your core values and personality for whatever reason. Be open and truthful about them so that you can attract people who resonate with them and respect them.
You can bring out your values in your profile to see them clearly.
Give them in detail, for example, how you are a family person and love your children, among other examples. Provide what is essential to you so that people may approach you for who you are.
Create a Genuine & Strong Online Dating Profile
Being authentic will help attract the people who like you for who you are. Many people alter their profiles or copy others to create a different image of who they are, which is not ideal if you want a successful long-term relationship.
Details such as your age, height, hobbies, and your positive attributes, among others, should be clear and truthful because you don't want to start something based on deceit.
Talk about who you are, honest, and someone out there will connect with you for who you are. Be careful, however, not to overspill because a little mystery to be discovered goes a long way.
You are not late; thanks to the online dating platform, you can find love from the comfort of your home. 40 is the right age to find love.