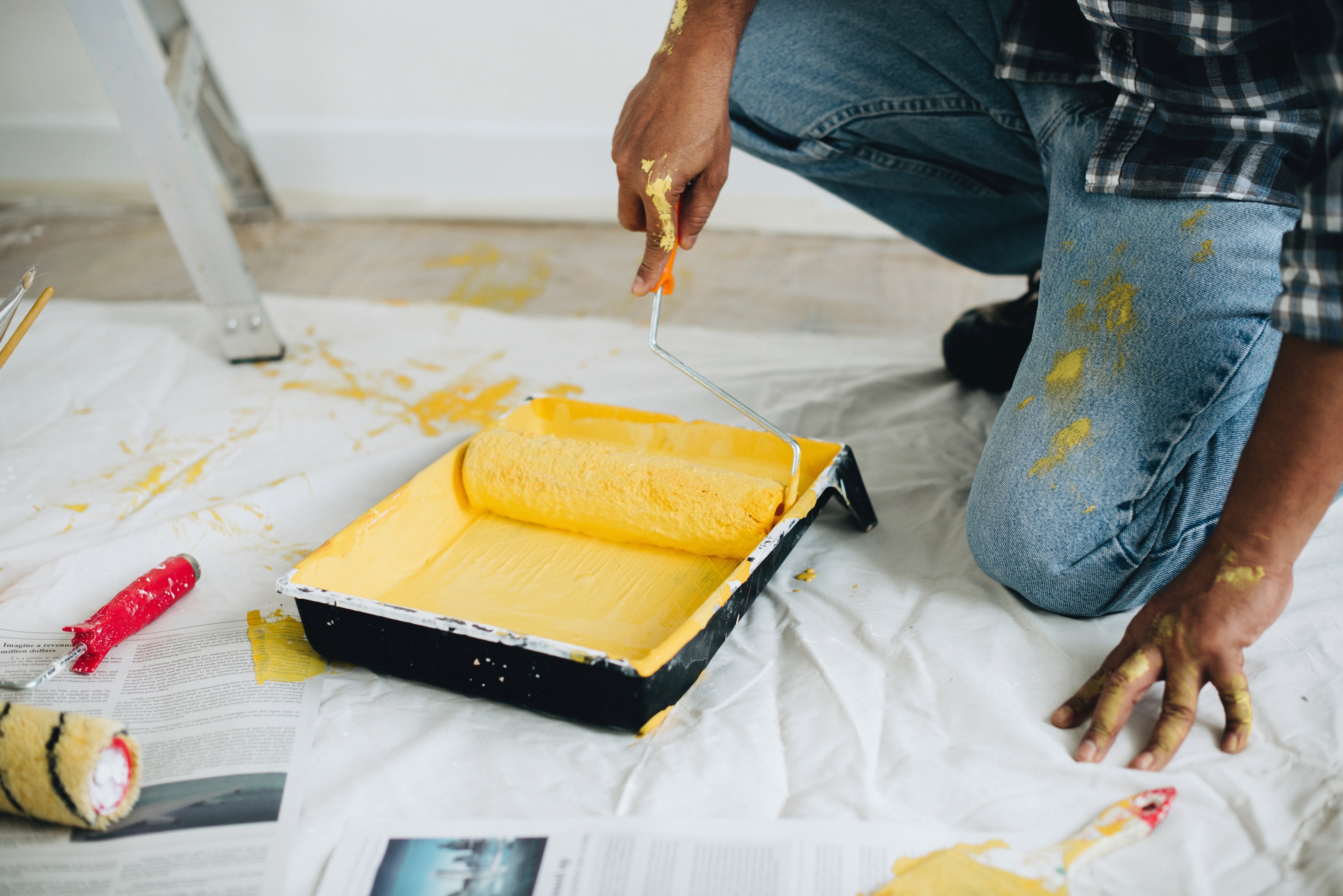 Following our previous post on how a messy home mess up romance, we would like to share the ideas on how to prepare your place for a first date.  When you're looking for a serious relationship, sometimes having inappropriate items stationed around your bachelor pad can sometimes scare off prospective partners.  Men generally never give it a second thought, but women can get the wrong idea and prejudge you by the space you live in without giving you a chance to get to know them first.
Sometimes, a space where men can be men does not mesh with your dating life.  Generally, it's not the color of your couch that can turn her off but rather the scantily clad pirate lady statue in the corner holding a tray of shot classes.
It is possible to give her a good first impression without having to hang pink checkered drapes and repaint your entire apartment.  You can make it chick friendly without sacrificing your manhood in the process.
Giving pirate lady a night off and making sure your place is clean goes a long way.  Follow these quick and easy tips to tweak and revamp your bachelor pad before inviting a woman over.
Tip#1
The living room is most likely the first room she is going to set her eyes on so you want that room to cozy and welcoming.  A bare couch is cold and uninviting, so add a pop of color with fabrics and pillows to add some ambiance to the room.  Introducing textiles like faux fur blankets can help to give the room a spicy boost.  Also, covering hard benches with inexpensive cushions can make seating more comfortable and she's liable to stay a little longer.
Tip#2
Get some inexpensive trays to place wine glasses or candles on.  Setting the mood and getting her to feel comfortable is the goal here.
Tip#3
The bathroom is probably the second room she will see so it needs to be cozy and sparkling as well. This means clean towels, a bath mat and creature comforts like good smelling hand soaps.
Make sure to declutter your bathroom counter without showcasing every can of shaving cream you own.  Also, if your shower curtain is see through, do yourself a favor and change it so if your lady decides to get cozy with you in the shower she doesn't feel like she's on display. Potentially, the date could turn into a sleepover so having extra towels and a robe handy is being prepared without being pretentious.
Tip#4
Lets face it, your bedroom is the most important room and is the last place she might potentially see at the end of the night.  Final impressions are critical here so make sure to de-clutter your space by picking up around your bed and nightstand.
Tip#5
It's a good idea to chill any wines and drinks prior to your date and acquiring some nice snack ideas doesn't hurt either.  Olives, dates, gourmet cheeses, crackers and hummus speak louder than chips and beer.
Now you're off to the races and are ready for date night!  Decorating for dating shouldn't be hard, but rather like undoing her bra with two hands instead of one.  Let your apartment speak for itself and you should hear it say I'm suave without having to trying so hard.