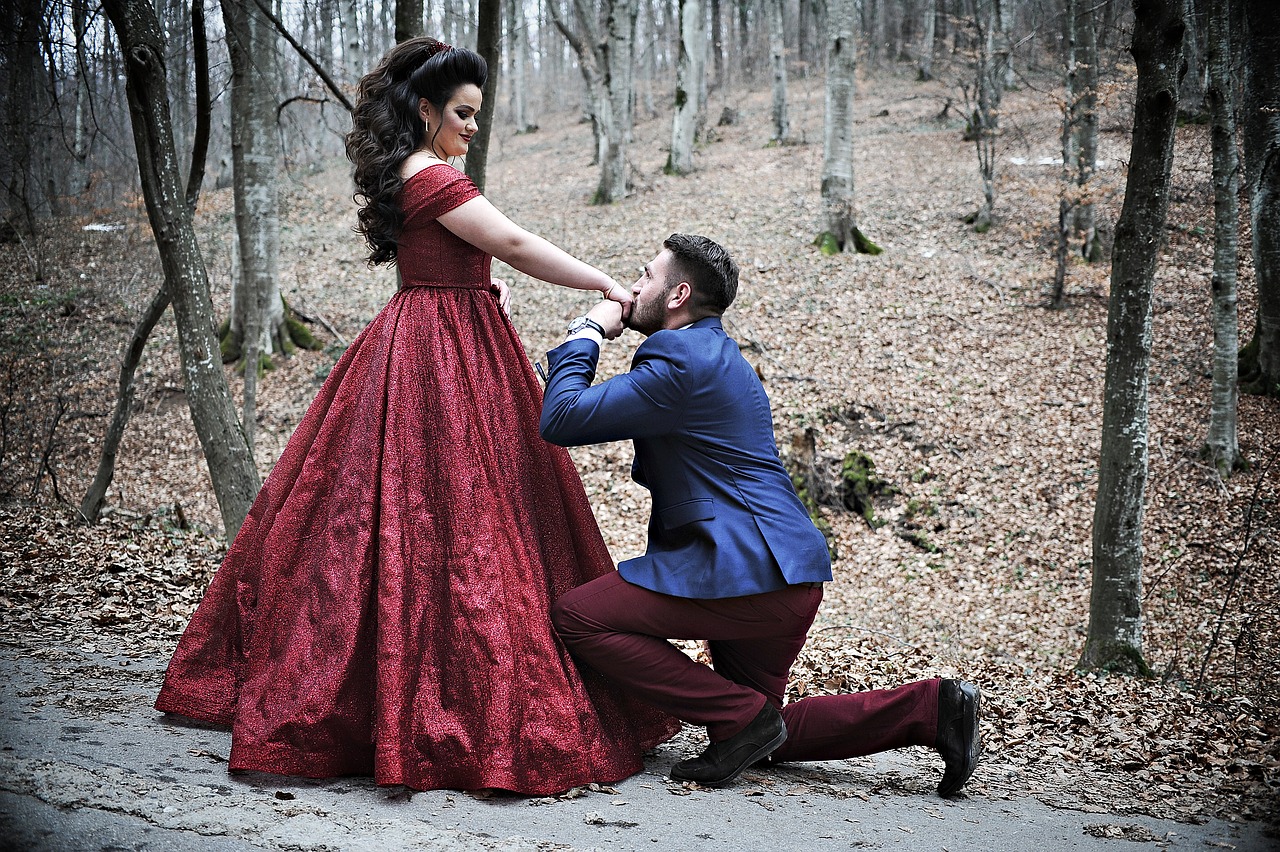 Spring is a popular time for guys to get down on one knee. There are plenty of ways to do so — and the guy above seems to have it right—but lots of those ways are, well, bad.
So if you are on the verge of popping the question, read through these major proposal don'ts. They'll help you avoid awkwardness, embarrassment or, at worst, a "no."
1. Surrounded by complete strangers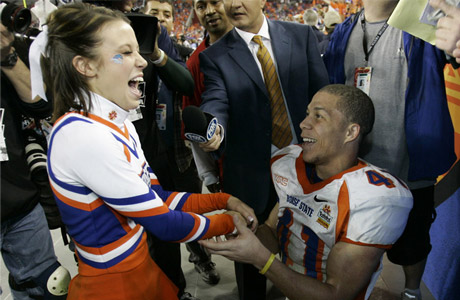 A proposal should be between the two people involved. It shouldn't involve strangers, even as spectators. Something about a high-wattage proposal (say, on the kiss cam at a Bulls game or with the help of a flash mob in Grand Central Station) tells me it's more about the show you're putting on than the question you're popping. Do you feel strongly about spending the rest of your life with your girlfriend, or do you just want to star in YouTube hit? When it comes down to it, you should be able to speak from the heart without a bunch of hoopla speaking for you.
2. In the workplace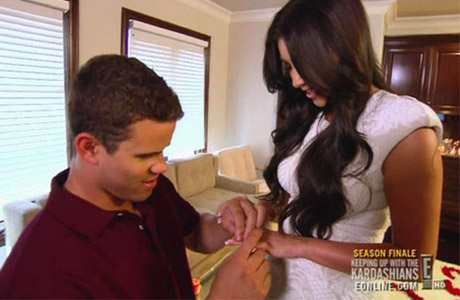 I've seen proposals done in conference rooms via PowerPoint. I've seen a proposal done via an online ad. Work is work. Life is life. Sure, sometimes they mix, but it's still completely crazy to, for example, make your proposal an advertising pitch because you work in advertising. Add in your coworkers as an audience, and you've really crossed the line. That's not romantic—it's a to-do list item you completed between conference calls. Your (potential) marriage is part of your personal life, not your professional life—your proposal should be as well.
3. In front of friends and family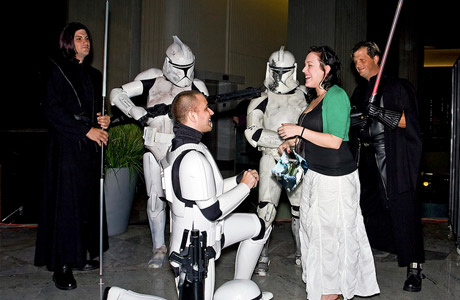 I get it. You want to share the happiness of your engagement with those closest to you and your new fiancée. But you can do that after the whole down-on-one-knee part. I can't stress it enough: a proposal is an intimate, private experience, not one in which you can hear your dad and sister whispering their excitement in the background.
4. Without some second opinions
Someone should be aware that this proposal is coming. It's a good idea to chat with one of your lady's close friends or family members ahead of time, for a few reasons. First, if you're completely off base with this big step, it's likely a close friend or family member would know. Second, most fathers appreciate a heads up, and she'll be touched when she finds out you asked for her hand. And third, unless you're a jewelry expert, you probably need some help picking out the hardware. You don't want to choose an awful ring that doesn't suit the love of your life, right?
5. As a complete surprise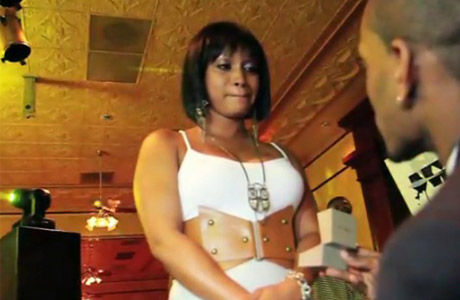 This is the real world. An out-of-nowhere, shockingly unexpected proposal is, well, Disney. If you haven't yet had "the talk"—an honest conversation about what you both want out of the relationship—you really have no business proposing.
6. In or around food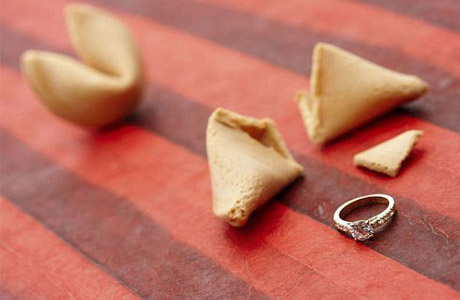 Diamond rings hidden in bread rolls or chocolate cake were popular, oh, ten years ago. Now, it's just cheesy (no pun intended). You're better than that, right? Leave the food for eating and think of a classier way to present the jewelry (say, with your hand?).
7. Remotely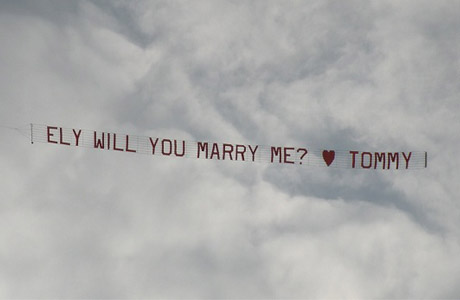 Whatever method you choose, you'd better be there—in person—when it happens. That means no "pop in this DVD" video messages, no sky writing while she's at the beach with friends, no FaceTime, and absolutely no sending the message (or, dear God, the ring) through a friend, family member or pet. If you can't see each other when you're popping the question, and if you can't embrace when she says yes (fingers crossed!), then you're going about this the wrong way. I don't care if you've already hired a carrier pigeon—you've gotta trust me on this one.