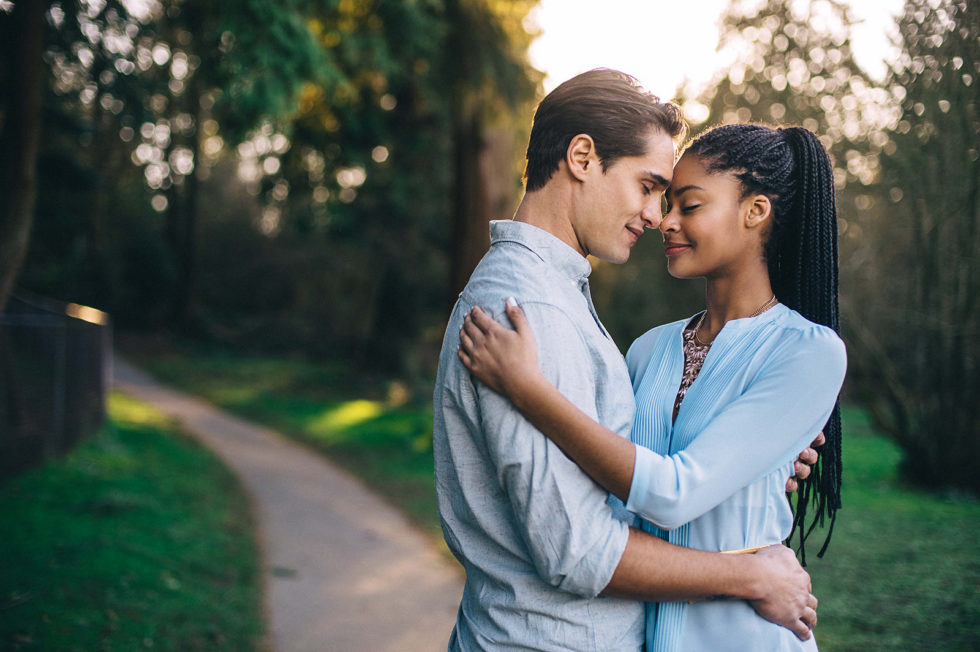 A modern take (at least for the '60S) on Shakespearian classic Romeo and Juliet, this story of star-crossed lovers features white-boy Tony falling in love with Puerto Rican Maria (and vice versa) despite gang tension between their two families, fueled by interracial hatred.  Their cautionary tales ends in death for the lovers, but interthe families are left to ponder their own hand in the fateful outcome.
Denzel Washington is excellent as always in his turn as a young black man living in the south that meets and falls in love with an Indian girl (Sarita Choudhury), who has emigrated from Uganda with her family.  A major conflict arises when her family finds out about the relationship (which she has hidden from them).
This modern romantic comedy takes a detour from the usual issues of miscegenation by pairing a conniving "date doctor" (Will Smith) with a wary gossip columnist (Eva Mendes) who is doing a scoop on one of his clients.  Both are unlucky in love themselves, and hilarity ensues when they try to date, but issues of race are thankfully ignored (he's black, she's Cuban-American) while their personal issues are explored.
 The Bodyguard (1992).  Of course, the movie is about a famous singer (Whitney Houston, basically playing herself) who is being stalked.  But when a troubled bodyguard (a brooding but stoic Kevin Costner) comes to her rescue and vows to protect her, it's no surprise that passions flair.  Put two pretty people in desperate circumstances and watch a romance blossom.
When a sultry one-night stand results in pregnancy, a white man (Matthew Perry) and a Hispanic woman (Salma Hayek) impulsively decide to marry (Vegas style).  Cultures collide when he introduces her to his WASPy family and she takes him home to meet her Mexican-American, Catholic family.  Barbed comments are bandied about, raising tension, and at one point, there is a chase with a baseball bat.  But despite the conflict of families, the lovebirds find a way to soldier through.
The title may be cliché, but the movie is anything but.  Spike Lee's look at interracial love involves a married black man (Wesley Snipes) who starts an affair with an Italian-American secretary in his office (Anabella Sciorra).  As always, Lee keeps it controversial at every turn, not only because of an extramarital affair, but also because each of the lovers must deal with the disapproval of their respective families while questioning their own motives for taking part in the affair.
This is a must-see not only because it showcases a relationship between a white woman (Katherine Houghton as a bubbly naïf) and a black man (the ever composed Sidney Poitier) at a time when such things were strictly taboo, but also because it highlights the generation gap between parents born into the depression era and their baby-boomer children reaching maturity at the birth of the sexual revolution and a tide of changing ideals and sensibilities.  Her parents are played to perfection by power couple Spencer Tracy and Katherine Hepburn.  This is truly an understated classic that everyone should see (just make sure you don't accidentally grab one of several modern remakes with similar names).