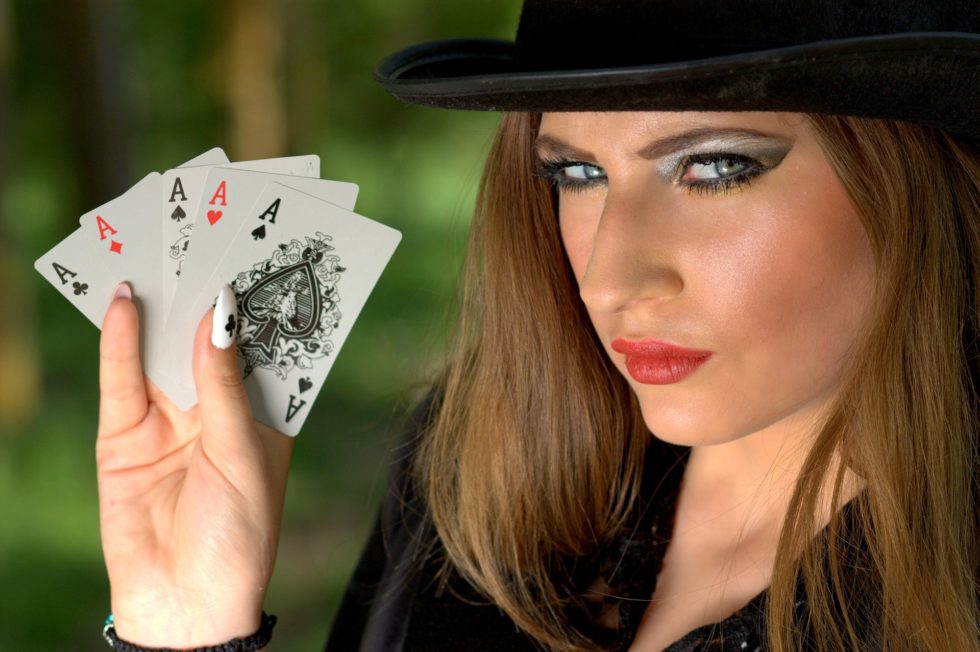 Every year, poker is becoming an increasingly popular sport. But no matter what the "athletes" say, this game still remains a gamble for money, which your man can get carried away with.
Gambling addiction
Many psychotherapists call gambling addiction the least curable. Even drug addiction will be easier to get rid of, because drugs cause damage to the body that is visible even to the patient. The gamer is almost impossible to convince that the problem is serious and requires treatment.
He sees in games only the positive aspects and the opportunity to feel like a hero, a winner. Having lost, the dependent man wants to recoup, insanely believing that he will be lucky next time.
How to get rid of such a problem? It all depends on the severity. A man can forget about the games and after a day of therapy, or he can doom himself for all the life.
1) The first degree of dependence
It's hard to call it addiction. It is rather a hobby, for some – even a profession. If you saw poker tournaments and successful casino players who made a fortune in their games, they basically belong to the first category.
Identifying such people is easy. Gambling for them is just one way to entertain themselves. If addicts run in casinos in their free time or sit in their online versions, then the rest, besides roulette and poker, go swimming, ride bicycles, and go camping. Variety is contrary to addiction.
Decision
Is it worth the alarm if your man started gambling from time to time? It all depends on his attitude to them and actual actions. Follow his behavior, how passionate he is in his bets and his desire to win.
The main sign of growing disaster is real money rates. If you notice that the man spent $ 5-10 on the game, then the loss of money can, on the contrary, turn him away from excitement and his risks. But if rates increase along with the amount of money spent, then it's time for a serious conversation.
2) The second degree of dependence
It differs from the first in that gambling becomes the main form of relaxation. A man stops fishing, hunting and hanging out with a girlfriend. If he meets friends, he offers to play cards or begins to show off his successes in various gambling games. Outwardly, everything looks like love, but not into a girl, but into a game.
By the way, this is true not only for gambling, but also for ordinary games. But some representatives of the stronger sex spend most of their salaries and all their savings on updating virtual armor and buying new combat vehicles in video games.
Decision
What should a woman do in this situation? To begin with, try not to become a teacher, but an ally. See how he plays his games. Ask him to tell what is happening there and what is  the interest. You can even play together as a team. A man must understand that you are at the same time with him, that you are interested in his leisure.
When you're "in the subject," start asking awkward questions. "Darling, why do you spend so much money if you can enjoy the game without it?", "Dear, but there is also free virtual currency, games by games.." .
Speak his language, try to reach out to him with logical arguments. The most important thing is not to make scandals and not to take away the opportunity to play. The dependent man has a clear association "game = happiness, goodness, pleasure."
If you take this away abruptly or jeopardize it, another association will appear: "wife = evil, negative, screams". So it can come even to a divorce.
Most men agree that a strong passion is not reasonable, and take steps towards getting rid of addiction. But if logical arguments don't work, and the man doesn't react to your friendly approach, then …
3) Third degree of dependence
It is a logical continuation of the second degree. Unlike her, a man is not able to logically evaluate his actions, and therefore all arguments are immediately swept away.
Family, wife, work, future – everything is either on a level with games, or below. A dependent man can easily say goodbye to general family savings, money for repairs or credit.
Decision
Hope for a miracle and try to talk to him. Speak in an understanding and friendly manner, screaming and quarreling will not help, they will only aggravate everything. If you have hidden  psychologist's talent or get along well with your husband, a conversation can save him.
The third degree is considered as a clinical addiction that needs to be treated. First of all, you need to contact specialists. A man can argue and resist treatment, because you need experienced professionals who know what they are doing. Guys from the King Billy suggest following organizations for consultation and support: Gamblers Anonymous, GamCare, Gambling Therapy.
The treatment of gambling in most cases is unsuccessful, if it is a question of the third degree. Therefore, while a man is undergoing therapy, protect yourself and your family.
Do not turn away from the man and help, support him. Show and talk about people who have suffered from gambling, and about people who said goodbye to this addiction.
Perhaps in your city there are those who have gone through the same story. Ask these people to arrange meeting with you and the man, let them share experience and motivation.
Healed or Doomed
If your man has problems with gambling, then this is part of your responsibility too. It is unlikely that a man who is in the third degree of dependence, became interested in building relationships.
You may have overlooked. Perhaps you did not attach much importance. However, you are the closest person to your man. Preventing addiction or its development is your joint concern.
Be attentive to his hobbies and the most relevant hobbies. Take an interest in what he does in his free time, share his leisure with him, do not be afraid to plunge into the "boring male world". Be a faithful ally for your man, not a screaming woman.
Sincere regular conversation saved more than one marriage.
Take this advice on your own note and use it not only to treat gambling addiction, but as a permanent preventative measure.