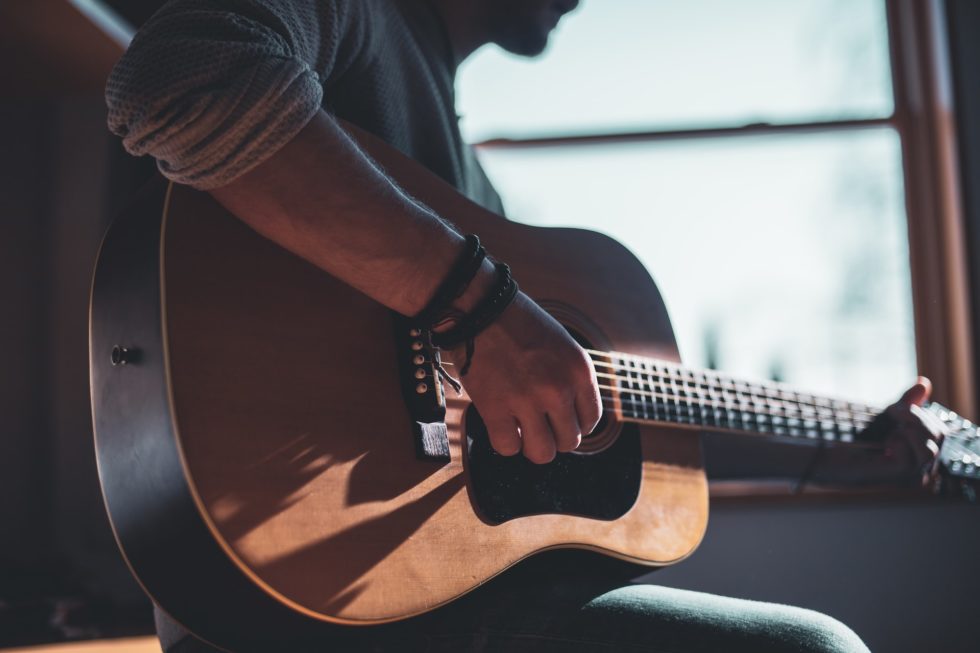 These 10 best acoustic love song selections are in no particular order. An acoustic song is classified by its lack of electric music. With the wide variety of love songs available, acoustic songs are especially appropriate choices. This is due in large part to the intimate feeling that playing an acoustic songs gives you.
"Paperweight" by Joshua Radin and Schuyler Fisk "Paperweight" is a very lovely acoustic love song. It's mellow, and accurately describes the feeling of a new love.
"Iris" by The Goo Goo Dolls "Iris" is another beautiful acoustic love song. It's faster and more intense than some others, but very good all he same.
"Little House" by Amanda Seyfried "Little House" isn't very well known, but the haunting lyrics and melody will stay with you.
"I Will Follow You Into the Dark" by Death Cab for Cutie While Death Cab for Cutie isn't widely known for acoustic songs, "I Will Follow You Into the Dark" is a beautiful acoustic love song.
"You're Beautiful" by James Blunt A list of acoustic love songs would not be complete without including "You're Beautiful." The song is told from the view of a man who spots a beautiful woman and knows that they will never be together.
"Layla" by Eric Clapton ("Unplugged" version) This version of "Layla" is a classic acoustic love song. Anybody who likes the oldies will love this one.
"Slide" by The Goo Goo Dolls "Slide" is another wonderful acoustic love song from the Goo Goo Dolls. The feel is a bit different than that of "Iris" but still very good.
"So I Need You" by 3 Doors Down (Acoustic version) There are two different versions on "So I Need You." The acoustic one is a lot more mellow than the electric version. Still more intense than other acoustic songs, though.
"Annie's Song" by John Denver Another addition from the oldies genre. While "Annie's Song" by not be as well known as some of Denver's other songs, it's still a beautiful love song.
"3 AM" by Matchbox 20 "3 AM" is a classic alternative rock song. What sets this song apart from other alternative rock songs, is that this song manages to stay true to its genre, and still pull off the acoustic sound.