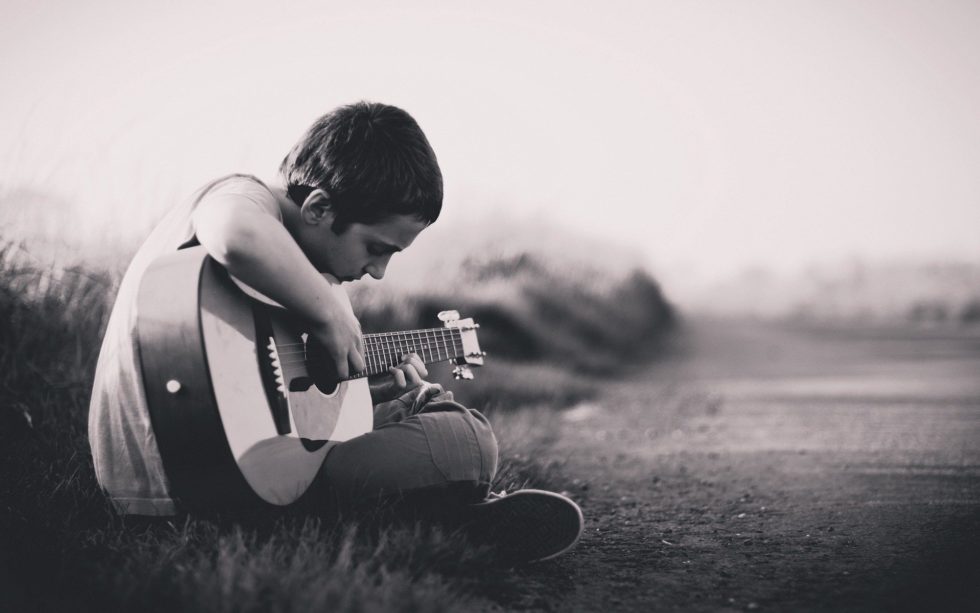 It doesn't matter if it's graduation time or time for your boy to set out on his own, it's always nice to have a list of 10 songs about boys growing into men. They grow up so quickly and we desperately want to help them get situated on a good path in life. Here are some wonderful songs about boys growing into men that may inspire you or that you may want to share with your son before he sets out into the real world.
"Tough Little Boys" by Gary Allan: Tough little boys is an inspiring song about boys growing into men. Performed by popular country star Gary Allan, it's a great slow song about how tough little boys grow into loving fathers and how the experience can change them so drastically.
"I Don't Call Him Daddy" by Doug Supernaw: Sometimes things don't go as planned. One of the hardest hurdles to overcome for many boys, as they grow into men, is dealing with the subject of divorce and someone other than their father raising them. This is a great song about boys growing into men, both from the father and son perspective.
"Country Kids" by Colt Ford: Country kids is a great country song about country boys growing into men and girls into women. If you grew up a country kid, you'll love this celebration of the simpler things in life.
"The Boys of Fall" by Kenny Chesney: This is a wonderful song about boys growing into men, as it reminds them not to focus so hard on the future and what they're going to be, that they miss all the wonderful things going on in their life right now. This song is inspiring, not just for boys, but for anyone that takes the time to listen to it.
"Cats in the Cradle" by Harry Chapin: This is a classic song about a relationship between a father and son. "Cats in the Cradle" is one of the most popular songs about boys growing into men, as well as how important it is to be there for them as they're growing up. It sure goes by quick!
"I'm an Adult Now" by Pursuit of Happiness: Children often dream about when they turn eighteen and are legally able to do whatever they want. The Pursuit of Happiness wrote this great song about boys growing into men, expressing all the changes that occur when one crosses that line from adolescence to adulthood.
"Back When I Was Four" by Jeffrey Lewis: This is a great song about a boy growing into a man as it starts at age four and tells his story, touching along accomplishments he makes through adolescence and adulthood.  In the end, it's surprising how things turn full circle and find him enjoying some of the same things he did as a boy.
"Watching Scotty Grow" by Bobby Goldsboro: This is one of the most touching songs about boys growing into men. Experiencing the milestones in a son's life, through his father's eyes, most dads can't help but smile at this golden oldie.
"Father and Son" by Cat Stevens: If you're looking for a good classic folk song about boys growing into men, "Father and Son" is a wonderful choice.  Telling the tale of a father and his need to impart his wisdom upon his son before he passes away, it's very thought-provoking and deep.
"Spirit of a Boy, Wisdom of a Man" by Randy Travis: This is a powerful song about a boy becoming a man, and the tough choices he's faced with. It's a good song that reminds us that sometimes boys want to take on too much responsibility but, in the end, they are still young boys at heart.