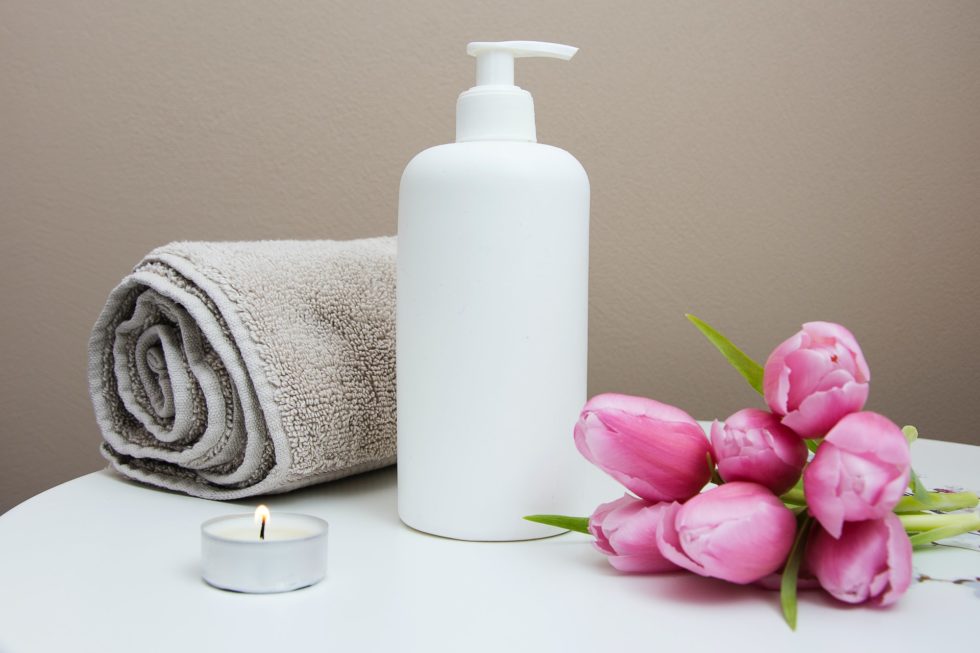 Tantric massage for couples can be a wonderful endeavour. From enhancing intimacy to growing confidence in the bedroom, there are many incredible benefits of tantra, and knowing how to give a tantric massage can reward you both enormously.
Let's look at some ways in which knowing how to do tantric massage can improve your relationship, as well as top tips for performing tantric massage for couples.
What is Tantric Massage?
A tantric massage is a stimulating, body to body massage which awakens spiritual energy in the receiver. This tantalising energy moves around the body with touch, in an enlightening and erotic manner.
Tantric massage for couples is more than just about sex. Ultimately, it delivers a wide range of intoxicating benefits that your relationship can take advantage of.
A tantric massage guide to stimulate your relationship
To start boosting your relationship, follow our expert tips on how to give a tantric massage. With this guide, you'll learn how tantric massage improves relationships and how to do tantric massage on your partner.
Deep intimacy
When you discover how to give a tantric massage, you'll be rewarded with a deeper sense of intimacy with your partner. In fact, it can give you a level of intimacy that you've never experienced before.
Top tip: Try looking into each other's eyes during the massage to really feel the connection between you.
A greater understanding of each other
Learning how to do tantric massage provides a better understanding of your partner, from what they like in the bedroom to being completely open with them on a range of topics such sex fantasies, fetishes (foot fetish or otherwise), limitations, and sex toys.
Top tip: Ask your partner what areas of their body they like being massaged. During tantric massage, this will help you to understand more about their erotic needs.
Feeling less stress
Tantric massage for couples is a great stress reliever, thanks to the way it helps you to relax. Stress can make relationships difficult, so finding ways to alleviate the pressures in life is most welcome.
Top tip: Make time every week to explore tantric massage techniques.
Clearer thinking
Tantric massage delivers a euphoric feeling, helping you to think clearer. This aids every area of your life, including your relationship.
Top tip: Save any discussions for after tantric massage. Allowing yourself to be completely immersed in the practice helps to get optimal benefits from it.
A better sex life
If you want to improve your lovemaking, tantric massage is a must. That's because it enables couples to explore their sexual energy, discovering varying ways of pleasure.
Top tip: Orgasm isn't the overall goal of tantric massage but if you want to really give your partner a thrill, try teasing them by taking them to the edge of climax and back again – all with the touch of your hands!
Increased foreplay
Tantric massage for couples is great for experiencing magical foreplay. Sometimes, what happens before the massage can give you some real enjoyment.
Top tip: Take a shower together before performing tantric massage on your partner. It's an effective way to explore further.
Build a connection
Knowing how to do tantric massage is a good way to build or restore a connection between you. Couples that have been together for a long time, or have lost their way, benefit from a boost between the sheets.
Top tip: Create a romantic ambience by laying down some soft, silky sheets, dimming the lighting and adding a few scented candles.
More confidence
If you're suffering from low self-esteem issues, understanding how to give a tantric massage can improve your confidence, especially in the bedroom.
Top tip: If you're nervous to begin with, ask your partner to take charge in giving you a tantric massage first.
Overcoming sexual issues
Tantric massage is highly effective for overcoming a range of sexual problems, from premature ejaculation to low confidence.
Top tip: A physical release can prove more successful in solving sexual issues rather than talking about it. Using an experienced tantra specialist can help to overcome painful frustrations regarding sex.
Consider Using A Tantra Specialist 
Now you know how to give a tantric massage and how tantric massage improves relationships, you may want to enhance your experience with the help of a professional masseuse.
At Karma Tantric, our highly trained massage girls are experts in Tantra and know the correct skills to use to boost your relationship to optimal level. Call our friendly team to find out more about our services.
About the author
Erica Suarez-Hillingdon is a sex therapist and expert on everything related to tantra, tantric sex, and tantric massage. She is the editor at Karma Tantric, London's premier tantric massage agency and writes about how tantra can help men, women, and couples improve their sex lives.