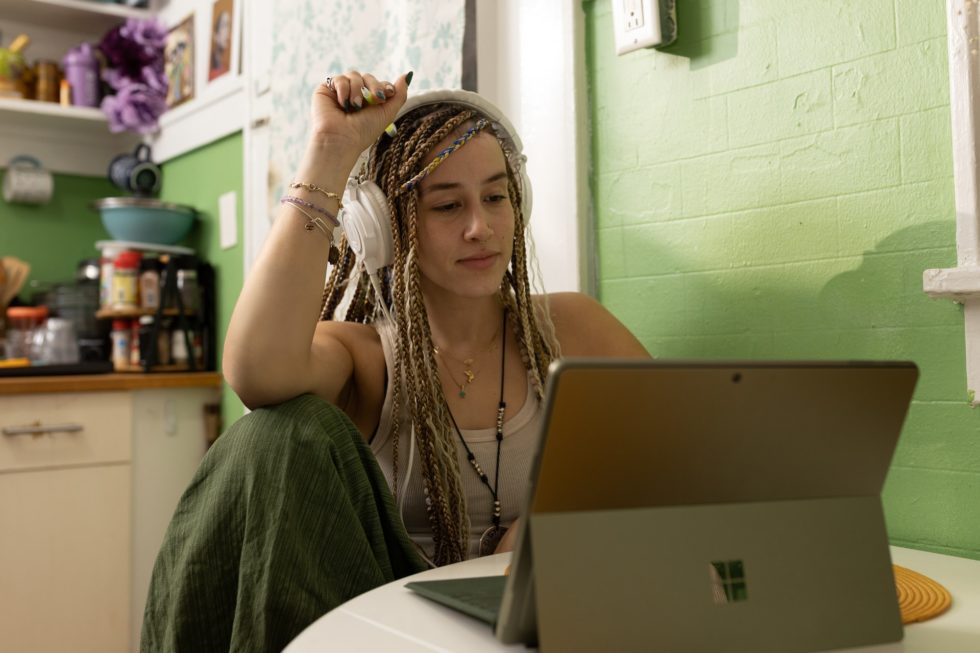 Being in a long-distance relationship is tough. You don't get to spend a lot of time together, and you could be working with conflicting schedules and time zones. But whether you're celebrating your 1st or 19th anniversary, you can still enjoy it from the other side of a computer screen.
10 Ways to Enjoy a Dating Anniversary Remotely 
You want to celebrate, but you can't be in the same place. Don't worry; you have plenty of great options. Here are 10 ways to enjoy your long-distance dating anniversary wherever you are. 
1. Send Special Gifts 
Send your partner something special ahead of your anniversary date. It could be flowers, a box of chocolates, clothes, electronics, or a romantic card. Include a special note telling them why you love them and how much your relationship means to you. It will mean the world to them.
Consider the type of gift your partner would like to receive. Some people prefer something directly useful, like makeup or tool sets, while others love personalized gifts, like art or jewelry. 
2. Make a Playlist
Create a playlist of your favorite love songs and send it to your partner. Make sure to include the music that was playing when you two first met. If you don't have any couple's songs, make a playlist based on songs that remind you of them or tunes that you think your partner would like.
3. Send an eCard
If you're worried about sending a physical card because it won't make it to your partner in time, consider giving them an eCard. Like physical cards, eCards are fully customizable. But unlike regular cards, you can place video messages inside, making your gift much more personal. 
If you're celebrating your first anniversary together, check out Punchbowl's gift anniversary cards. Insert a gift card to your partner's favorite store inside the eCard before you email it.
4. Send a Handwritten Letter
Want to go the extra mile? Send your long-distance partner a handwritten letter. In the letter, express all of the reasons why you love your partner, and explain the many ways they've brought you joy. Spritz some cologne or perfume on the letter to make it smell like you.
5. Order Delivery 
Before your special day, ask your partner to celebrate your anniversary by ordering in. Then, set up a video call and talk while you're eating food. This can make you feel like you're both in a restaurant together. Consider mixing a drink or ordering dessert to simulate the full experience.
If you want to surprise your partner instead, order their favorite foods to their door on your anniversary. Try to get on a video call before the food arrives, so you can see their faces light up!
6. Make a Home-Cooked Meal 
Not interested in ordering delivery? You can both make a home-cooked meal instead. Cook your favorite meals for each other separately, but keep video chatting as you make your meals. Or, you could make each other's favorite dishes. This fun activity will bring you closer together.
7. Create a Video Montage 
Make a video montage of your favorite photos from your relationship and set it to romantic music. It's a great way to get the romance going—even from a distance. You can use photo or video editing software to make the montage, or you try templates to create a simple collage.
If you're not tech-savvy, try out drag-and-drop tools instead of actual design software. For example, editing tools like BeFunky are much more user-friendly than Photoshop or Lightroom.
8. Have a Movie Date 
Select a movie that you've both been wanting to watch, and see it together over video chat. Talk about it afterward, or find a quiz you can take based on the movie you watched. You could also watch a movie from one of your childhoods or one of the films from IMDbs top 100 list.
9. Plan a Virtual Date 
Take a virtual date together. Each of you can take the lead in planning day trips and activities around a certain place. For example, you could ask your partner to show you their favorite hang-out spot or restaurant, or you could take your partner to your school, library, or local mall.
Treat it like you're going on an in-person date to make the best out of the experience. You can buy ice cream together, look at comic books, visit a museum, or go bird-watching in the park.
10. Play a Virtual Game 
Have some online fun with a virtual game like chess or Scrabble. If you have more time to prepare, set up an online murder mystery party, scavenger hunt, or escape room. Don't forget to make it extra romantic by adding virtual drinks, snacks, and flowers around your desk.