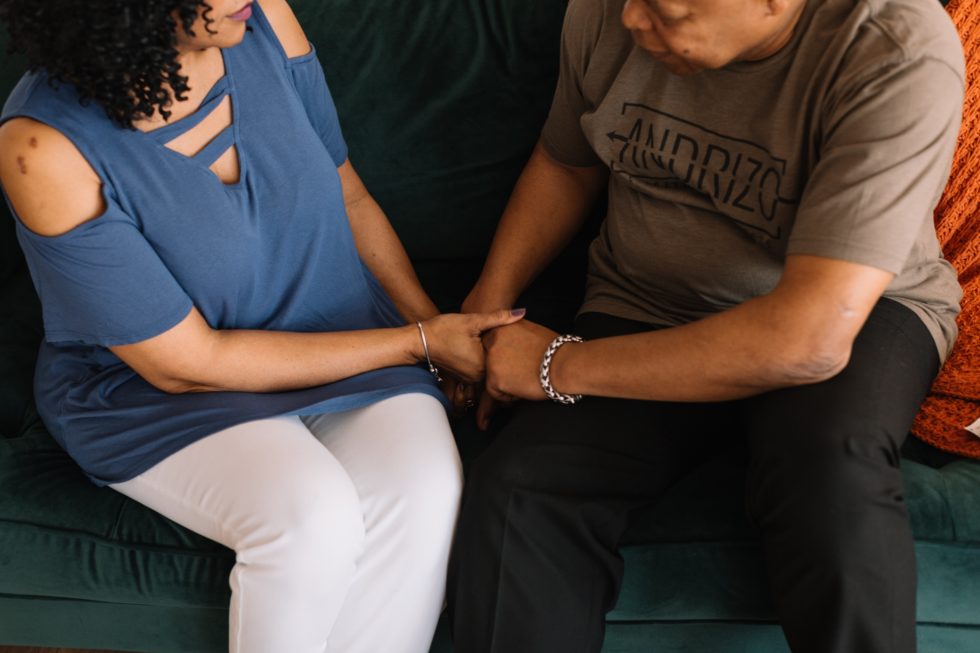 Don't they know it hurts?
I am a 54-year-old woman who has been divorced for six years. In principle, I find online dating to be an ideal way to meet like-minded people. In practice, it seems to encourage a "grass is always greener" attitude. I meet lots of interesting men, however, after a week or two of emailing or after the first cup of coffee, they often lose interest and jump back online to meet their "perfect" person. Don't men understand how hurtful this is? — Jeanne Z., 54, Sewickley, Pa.
Jeanne, unfortunately, many people who participate in Internet dating don't care how hurtful their actions are. You need to learn not to take rejection personally. We all go through it. Realize it's just a part of dating in the 21st century on the Internet. Meeting a compatible mate is a numbers game. You wouldn't want to be with someone who doesn't want to be with you. Singles who seek a "perfect" mate won't find one, because they don't exist. At your age, everybody has baggage. If you meet someone who likes you but you don't want to pursue a relationship with him, be honest and considerate by telling him. Just because men are hurtful, you don't have to be. But you do need to wear a thicker skin.
Settling on terms
How does someone filter out those looking for lunch buddies vs. those interested in a mid- to long-term partner? Most women I have dated are rich and really don't want another man, just someone to be around occasionally. — Steve G., 67, Phoenix, Arizona
Steve, believe me, there are a multitude of women, rich or not, who most certainly would like a long-term relationship. How do you find them vs. women only looking for lunch buddies? I'm not sure how you are meeting women, but if it's via the Internet or personal ads, say what you are looking for in the copy. Be clear: "Seeking serious long-term relationship, not just a lunch buddy or pal" or something like that. And when you first speak to a potential date by telephone, ask them ahead of time what they hope for. If you do enough pre-screening, you'll find women who want a relationship, not just a roast beef sandwich.
A life alone
I have been married two times. My second marriage lasted almost 24 years. I have been on my own now for four years. I'm really afraid that I will never find love again and that I will die alone. Is that a normal feeling, or am I confusing this feeling with the grieving process? It's like a panic feeling inside of me all the time. The men I am meeting are mostly pigs (all they want is sex) or think they are better than I am. What can I do? — Sherry G., 53, Salt Lake City, Utah
Sherry, you are a young woman and you may live another 50 years, so stop worrying that you might not find love again or die alone. Instead, focus on the present and on yourself, and start building a quality life on your own. Get involved in activities or hobbies you enjoy and treat yourself. And while you're enjoying your life — something you have near full control over — maybe you'll meet a man who's right for you and maybe you won't. Change your focus from worrying about being alone by doing something about it. Get out with people and enrich your life. None of us wants to be alone. But for many of us, that's the way it may be. Accept that.
Can't keep up with him?
I cannot find anyone my age who wants to play hard enough. I like to sea kayak along the Oregon/Washington/Canada coast, go hiking with my dog or just ride bikes. More important, as founder and CEO of both a globally reaching telecommunications group and a mortgage brokerage, I simply cannot find anyone who is worldly or intelligent enough to keep up. Where are the Boomers I keep reading about who are enjoying a "bonus round"? — David B., 57, Lake Oswego, Ore.
David, you sound like quite the package, being a founder and CEO of two companies. But it would be more enjoyable for you to share your rewards with somebody. You might look into the Sierra Club. Their members love outdoor activities, and I've heard of many couples meeting there. Perhaps your expectations are set too high.
Greeted by silence
I have sent out several emails. I have not had one answer. Is it that there are just too many women and too little time? Should I lie about my age? I'm wondering why I signed up for this service. — Mary K., 63, Cedar Hill, Texas
Mary, your problem is not this service; you'd find the situation similar on any service. At your age, 63, the ratio of available single women to available single men exceeds three to one. Those are tough odds to begin with. Perhaps it's your message in your personal profile, or in your emails. Don't mention your age upfront. Start with something like, "I like romance and doing fun things." I've never felt lying about age is a good idea. Older dating is a numbers game. You may need to contact many people before you find the man who's looking for you. But remember, it only takes one — the right one.
Objectionable questions?
I have lots of difficulty initiating a conversation and making small talk when I'm with a date for the first time. I also don't know how to handle what I consider inappropriate personal questions. I get annoyed and I'm tempted to give insulting answers when I hear such things. Is there a right way to start an interesting conversation and a right way to field the objectionable questions? Should I just end our meeting then and there? — Susan N., 64, Fort Lee, N.J.
Susan, before you go out on a date, make a list of questions about him to ask: where he grew up, what he likes to do, his hobbies, his interests. Focus on him. Don't pull out your list on the date, but be familiar enough with the questions to ask. As he answers, listen for new subjects that can prompt questions. As far as inappropriate personal questions, don't waste your time giving insulting answers. If a man asks them, he's not looking for a relationship. Questions like that reveal his inner core and what he'd be like on a regular basis. Tell him you felt his question was inappropriate. If he doesn't apologize and continues asking them, yes, I'd end the meeting there. But try to screen people out ahead of time. If he asks questions like that before you meet, don't meet.