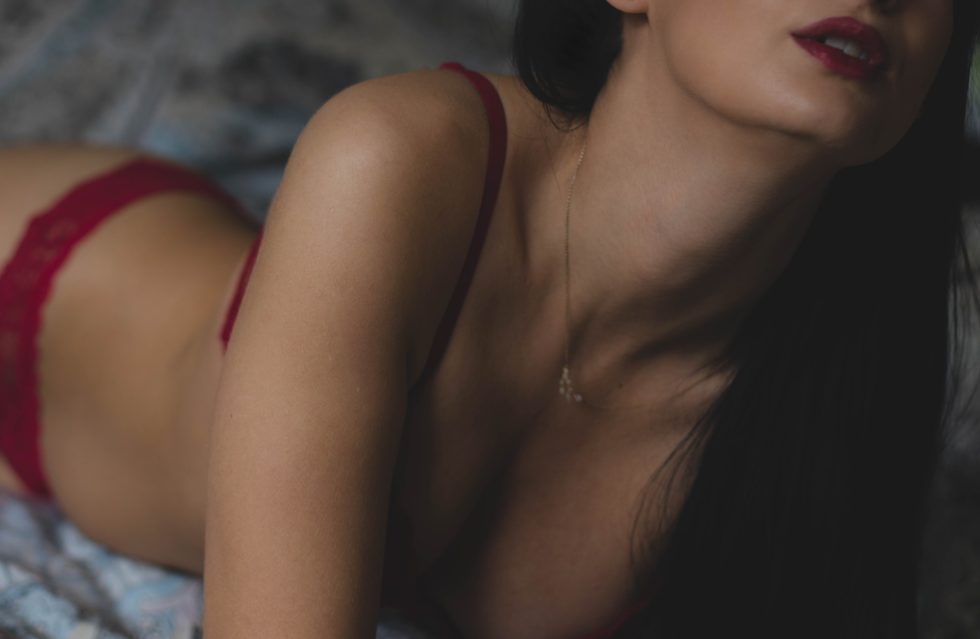 "Maneater," Nelly Furtado – Also great for non-striptease workouts.
"My Love is Like…Wo," Mya and "(Oops) Oh My," by Tweet – Sexy without being too slutty, and just straight up great songs.
"Cherry Pie" by Warrant or Def Leppard's "Pour Some Sugar On Me" – The ultimate awesome '80s striptease jams.
"Lapdance," N.E.R.D. – This one has a super hot beat and is perfect for, well, dancing on your guy's lap. It makes you feel like a stripper, but without having to stuff sweaty dollar bills in your g-string.
"Dirty Diana," Michael Jackson – This song is really underrated. The groove is killer. Plus, it's perfect if your name is Diane or Diana.

"Closer," Nine Inch Nails – Lots of folks brought this one up on the "sexiest songs" list. I would argue that it also works as a dance song, thanks to a tremendous thumping beat and the fact that it's been playing at goth/rave/trance dance clubs non-stop since about 1995.

"Cradle of Love," Billy Idol – This one's a personal favorite. (Probably because of the video. Oh, nerdy '80s guy. Unplugging the stereo isn't going to stop the power of Billy Idol.) Runner-up: "Hot in the City."

"F**k the Pain Away," Peaches and "My Neck, My Back," Khia – Really, really filthy with killer beats.

"Let's Go Crazy" or "Raspberry Beret" or "Cream," Prince – You can't go wrong with most Prince songs, actually.
Runners-up:  "Buttons," Pussycat Dolls; "Candy Shop," 50 Cent; "Slave 4 U" or "If You Seek Amy," Britney Spears; "Poison," Bell Biv Devoe; "Kiss them For Me" or "Face to Face," Siouxie and the Banshees; "Nasty" or "Velvet Rope,"Janet Jackson;  "Breathe," Telepopmusik; "You Can Leave Your Hat On," Joe Cocker; "Personal Jesus" or "Enjoy the Silence," Depeche Mode; Almost any song by Jem, Goldfrapp, Portishead, or Zero 7; "Got Your Money," Ol' Dirty Bastard; "Milkshake," Kelis; "Fever," Peggy Lee; "Goodies," Ciara…many, many more…