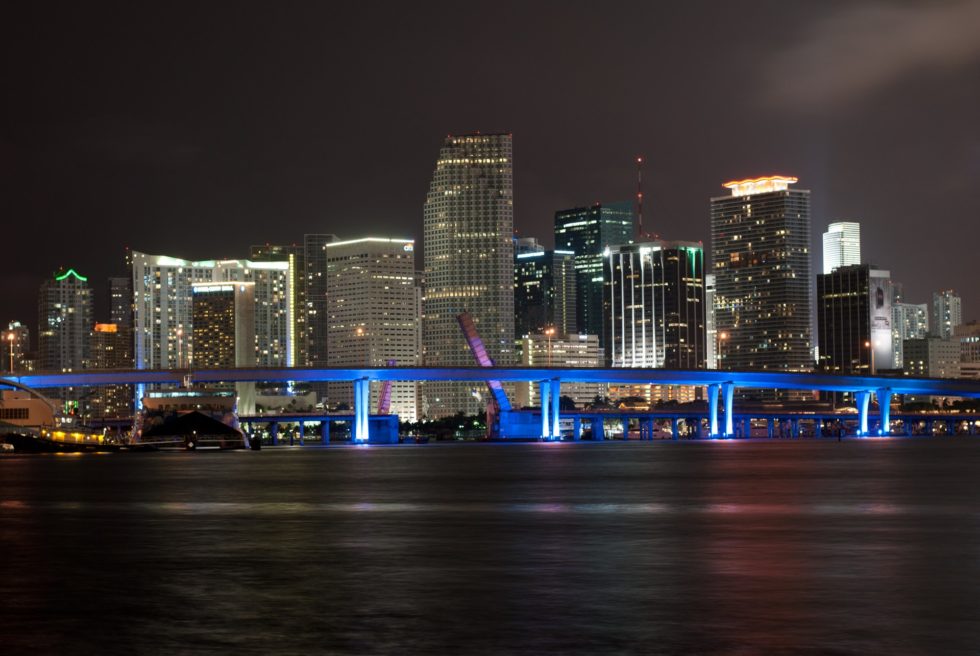 Key West
Do you prefer just lazing on a beautiful beach? Or perhaps you like an action-packed weekend with deep sea diving and exploring marine life; maybe a visit to a famous writer's abode would invigorate your spirit? Key West offers you the opportunity to live every one of your different aspects.You can leave behind your car, as most places are within walking distance, and a scooter offers a novel way to reach places a little further off. One could explore the coral reefs of the Dry Tortugas, which are lush with marine life and tales of pirates.
Perhaps after a day of sunning you would prefer to watch the sunset at the oft-visited Mallory Square. A visit to the Hemingway house would bring you closer to the life of the Nobel laureate. A number of historic sites and museums are open to the public. An overview of all these places can be yours with the help of a tour. The Conch Tour Train takes you on a ninety minute journey through Key West. The famed Ripley's Believe-it-or-Not Museum features more than 1500 specialty exhibits that are sure to keep you entertained. Key West has something to keep you and your special one enthralled throughout your stay.
Boyd Hill Nature Trail

Located along Lake Maggiore with 251 acres of land and 2.1 miles of main trail and side trails, there is a great deal to experience at the Boyd Hill Nature Trail. Although not entirely different from other parks around, it is, nevertheless, worth visiting for its trails by the lakes and rehabilitation center for eagles, owls, and several species of hawk. Cypresses and Willow Marsh are found in abundance. It is worthwhile for its extensive trails and in the abundant areas, the lush scenery. Daily tram tours are available.
Cedar Keys

Cedar Keys highlight marine and bird populations. The thirteen islands that are nature preserves range from 1 acre to 65 acres. Seahorse Key provides a nesting ground for many protected species of birds; Brown Pelicans, and Ibis; both rare species are found on this island. It offers a wonderful chance to commune with nature and view rare species living in harmony.
Wheedon Island Nature Preserve
This nature preserve offers spectacular views of the other islands. A 3,000 ft. trail through mangroves takes you to the summit from where Tampa Bay, Riviera Bay, and other preserves can be viewed.
Crystal River National Wildlife Refuge

Fresh water springs feed Kings' Bay, at which the refuge is located. It is about forty acres spread over nine different islands. The fresh water attracts marine mammals, like the manatees. The constant warm temperature causes a number of manatees to congregate in this refuge. The traffic in this area, including divers and boats, are restricted from mid November to the end of March, to allow the manatees to live and flourish away from too much human disturbance. During the season, it offers awe-inspiring views of a friendly marine animal.
Cativa and Sanibel

Captiva and Sanibel are renowned for their unique nature preserves and wildlife. Eco-tour packages can give you a quick overall view of the area. General information regarding species and their habits is given, after which you can set your own pace. Kayak tours offer the chance to explore isolated waters. The Shell Museum features collections of over 200,000 shells. Lectures are also held daily by internationally known scientists. This is a chance to meet nature at its best.
Key Largo

Key Largo is the northern-most island of the Florida Keys. It is located between the Everglades and North America's only Coral Barrier Reef. This island is known as the Diving Capital of the world and is also famous for sport-fishing. Having the Everglades present has made Key Largo a preferred destination for kayakers, eco-tourists, and others who are enthralled by the wildlife and the spirit of the island. Various sight-seeing tours are available. Interaction with dolphins is encouraged at Key Largo's dolphin educational facilities. There are also theaters chronicling the rich history of the island.
Cabbage Key

One hundred acres of isolation might just help you recuperate over your long weekend. The popular Cabbage Key Inn and Bar offers a place to stay and dine. You can stay in a room in the Inn or in one of the cottages on the premises. The restaurant has an interesting feature; dollar-bills signed by the guests who decided to leave something behind in paradise. The rest of the island offers beautiful walking trails and you can reach other islands with the help of a motor boat. A taste of paradise!
Ocala National Forest

The mild year-round temperatures offer a wonderful way to escape extremes of any climate. It is a haven for water-sports with numerous springs, streams, and lakes. The cool-clear waters of the springs are inviting to many vacationers. Snorkeling offers beautiful views of wild marine life. With adequate precautions, the bears and alligators that are found in this national forest won't be a hindrance to a discovery-filled vacation.
Washington Oaks State Garden

The gardens are most beautiful to visit in the spring. The formal gardens are spectacular, as is the coquina rock lined Atlantic beach. The gardens use both native species of plants as well as exotic ones. Exotic birds are also found in the shelter of many of the plants. Fishing along the Matanzas River can be followed by a picnic in the gardens. Numerous short trails allow for biking and hiking. Special events can be organized as requested. Camping facilities are also available to make the most of the gardens.
Naples

Sunny, fresh, and charming – Naples has it all. Romantic hotels and resorts, all aim to make your stay as relaxed and luxurious as ever; from beaches that offer privacy, romance and plenty of opportunities for swimming, surfing, and more to charming shopping districts, massive malls, and fantastic eateries, You could never go wrong by choosing Naples as your weekend getaway destination.