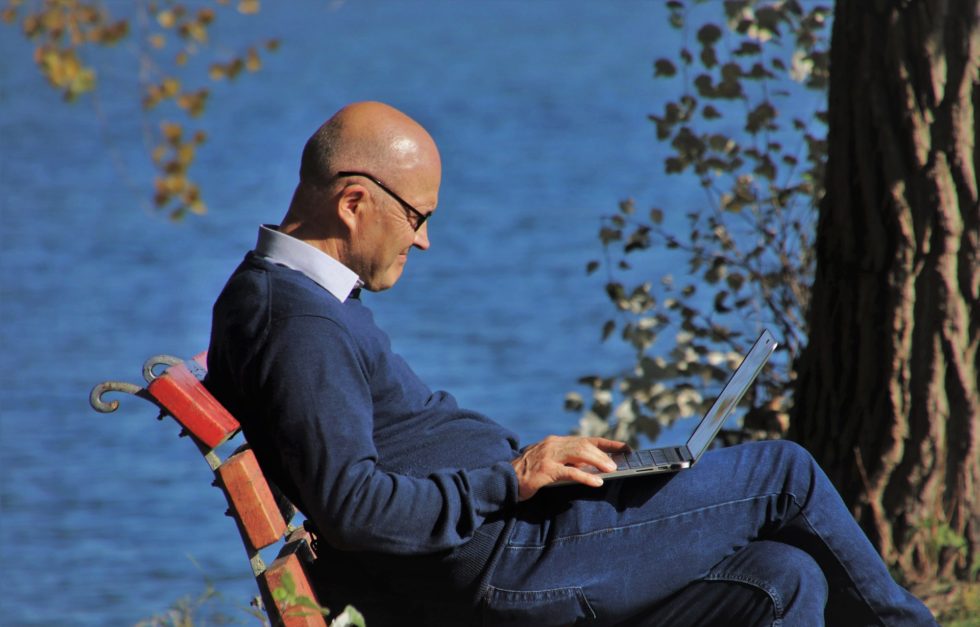 When internet dating first began growing in popularity, there was a stigma attached to it. In 2019, this stigma is all but gone and it is quite common for people from all walks of life to meet other singles online. Dating sites welcome people of all ages, but their are site that specifically cater to members that are 50+ years of age. People in this age range can have success on any type of dating site, but may specifically seek members that have gone through a divorce, have children, or have been widowed.
– It can help speed up the bonding process if you and a match have gone through the same event like the loss of a spouse or difficult divorce.
Is It Harder To Meet Someone Over The Age of 60?
Absolutely NOT! The fastest growing demographic for online dating site are between the ages of 50-65. Many of these daters are recently divorced with adult or almost adult children. The most beneficial aspect of online senior dating is that it helps connect people that have similar traits, characteristics, or life experiences. Dating sites either match you with people that fit your criteria or you can search for people who are a good match.
Dating statistics have shown that single people often choose their matches poorly, so don't be afraid to go with the matches that are set up for you. Sites like Doulikesenior.com use extensive questionaires in order to discover core traits of each member. These traits are processd with a unique computer algorithm and used to match with other members that are a good fit.
How to Date With Kids
Sometimes children can be resistant to the idea of their mother or father dating. They can often feel like they need to protect yiou as their parent. They may not be familiar with online dating or how it works. It might help to walk them through the process and show them exactly what you are doing. Sites like Doulikesenior.com screen their members and are especially vigilant when it comes to criminal records and scammers. If you include them in what you are doing, they may be less resistant to the idea.
How to Watch Out for Scams
Internet dating scams are relatively common, expecially on free dating sites, where there is little oversight. High quality "paid membership" sites take a different policy towards people trying to scam or cause trouble in their community.
In spite of this effort, these scams do happen, and you need to know what to watch for. An example of a scam would go something like this: usually a younger, very attractive member of the site will stike up communication and once trust is gained, ask for money.
High quality membership sites aren't immune to this type of behavior, but they are less likely to contain these "fake members". One way that you can protect yourself from this type of scam is using a background check. These are usually inexpensive and can confirm whether you are communicating with a real person or a scammer from Nigeria. Dating sites for senior singles also has an identity confirmation service that is optional to members. If you feel that you are conversing with someone who could potentially be a scammer, ask them to confrim their identity in some way. You can say that you've had abad experience in the past and just want to be sure. If they are resistant to the idea, you may want to move on.
Tips For Success With Dating Sites
Relationships that result from using online dating sites tend to get serious much more quickly, than relationships that develop offline. On average a courtship lasted a year and a half before it led to marriage, while offline it averaged four or more years. For best results, daters should:
1) Communicate with many members on the site – It is much more beneficial to look around and see what options are available to you, before you commit to a relationship.
2) Try dating the matches that are generated for you – It is statistically shown that many times we aren't good at choosing our own matches. Sites like eHarmony and Match have very extensive questionnaires that try to get at the root of each members personality. A proprietary algorithm then matches people with similar personalities and interests.
3) Meet for short 15 minute dates – When you are interested in meeting up with a person that you have been in contact with the site, DON'T GO ON A LONG DATE! Online and offline communication are completely different animals. Short 15 minute coffee "meet-ups" are perfect for discovering whether or not you are compatible.