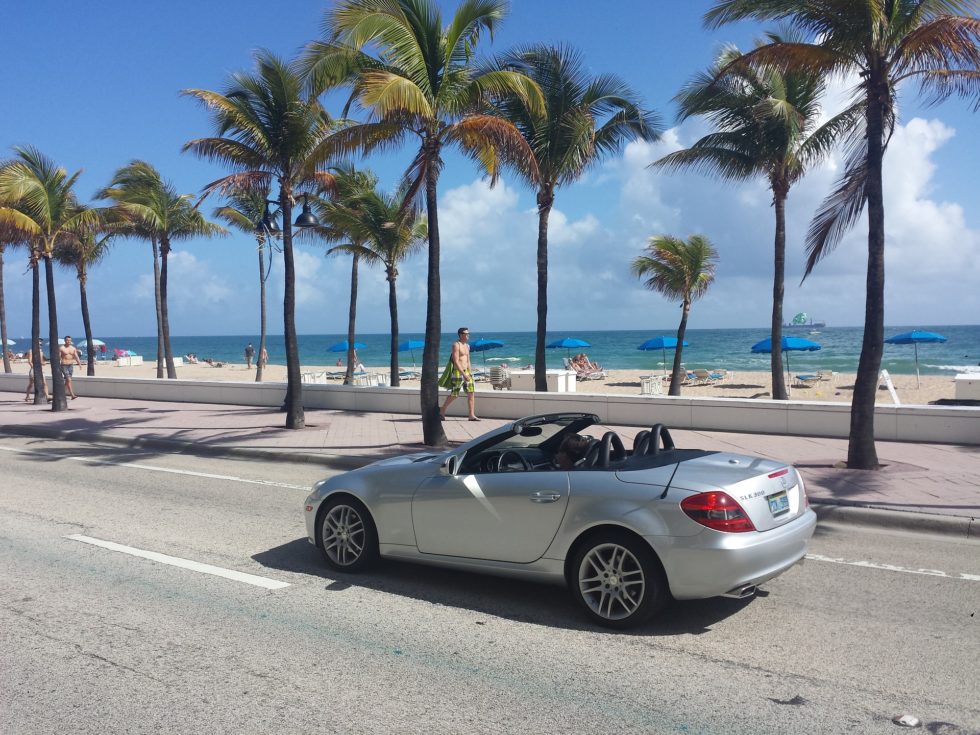 Between the beach, popular local clubs and inexpensive day trips, here are the 10 best places to meet women in Miami.  Miami is one of the hottest cities in the world, and while the temperature is warm all year long, that's not all that will make you feel the heat.
Bayfront Park.
Visitors can participate in free yoga class on Mondays and Wednesdays at 6 p.m. and Saturdays at 9 a.m. Both men and women — from beginners to advanced practitioners — come out, so don't hesitate in grabbing a yoga mat and joining in. If yoga isn't your thing, Bayfront Park also hosts events throughout the year. Bayfront Park. 301 Biscayne Boulevard., Miami, FL. (305) 358-7550. www.bayfrontparkmiami.com.

Spa 101. 
Spas are an untapped resource for meeting women in Miami. While you may not be interested in getting a manicure or facial, a $15 sunblock application can go a long way in meeting women who are taking a day to pamper themselves. A well-timed compliment can be the perfect conversation starter, and women like a man who can appreciate the same hands-on treatment that they do. Spa 101. 101 Ocean Drive, Miami Beach, FL. (786) 879-5433. www.spa101ocean.com/
Aventura Mall.
You'll find lots of women in Miami taking a reprieve from the sun and taking advantage of the one of the best shopping malls in Florida. Aventura Mall. 19501 Biscayne Boulevard, Aventura, FL. (305) 935-1110. www.aventuramall.com/
Houlover Beach Park.
You could lay in the sun all day, or you could take advantage of all the amenities at Houlover Beach Park to meet women in Miami. With volleyball, fishing, walking trails and concessions available on the beach, there's plenty of ways to strike up a conversation. Or, if you're brave, you can try the clothing-optional part of the beach at the north side. Houlover Beach Park. 10800 Collins Avenue, Miami Beach, FL. (305) 944-3040.
Little Havana.
If you're looking for a woman in Miami who has a little Cuban flair, she's probably in Little Havana. From the art deco Tower Theater to the authentic Cuban food in the restaurants along Calle Ocho, you're sure to have the opportunity to meet some women. Tower Theater. 1508 Southwest 8th Street, Miami, FL. (305) 642-1264.
Schnebly Redland's Winery.
If you've never tried a wine that wasn't made out of grapes, you probably already have something in common with the women who visit this winery for tours and wine tastings. Schnebly Redland's Winery. 30205 SW 217th Avenue, Homestead, FL. (305) 242-1224. www.schneblywinery.com
Churchill's Pub.
Meeting an artistic woman is easy on Mondays during open mike nights at Churchill's Pub. There's also music and a great atmosphere on other nights. Churchill's Pub. 5501 NE 2nd Avenue, Miami, FL. (305) 757-1807. www.churchillspub.com
Tobacco Road.
Miami's oldest tavern has been open since 1912 and has a low-key atmosphere that makes it easy to meet women in Miami. Go on Friday nights from 6 p.m. to 7:30 p.m. for live music and drinks for less than $1. Tobacco Road 626 S. Miami Avenue, Miami, FL. (305) 374-1198.
Basement
If you're looking for the hot, crowded kind of nightclub where anything could happen, Basement is what you want. Lines sometimes wrap around the block, which makes bumping into women and striking up a conversation a cinch. When it's not unusual for guests to be in costume and random breakdance parties could break out at any time, breaking the ice with a woman you just met just got a whole lot easier. 2901 Collins Ave., Miami Beach
786-257-4548
basementmiami.com
Mansion Nightclub.
From sizzling hip-hop spun by popular Miami DJs to special events including burlesque shoes, there's always something worth seeing going on Mansion Nighclub. Not to mention that ladies drink free and there's no cover charge for locals throughout the week. Mansion Nightclub. 1235 Washington Avenue, Miami Beach, FL. (305) 695-8411. www.mansionmiami.com