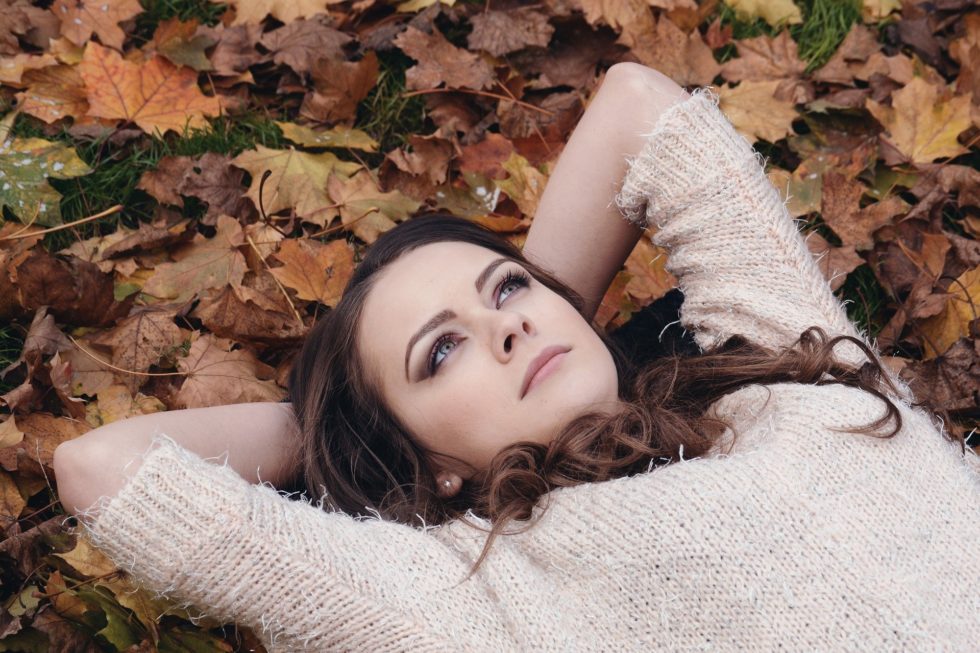 Unless you live in the Southern hemisphere, it's Autumn; everything outside is wet, dark and cold. Most people are feeling lethargic and staying in a lot. As loneliness begins to creep in, singles start looking for someone special to spend these cold months with; thus, cuffing season begins.
Cuffing season is when people – even those who generally prefer to be single or promiscuous – start looking for someone to commit to (or cuff) during the Autumn/Winter months. It's a good time to settle down in a relationship because:
You get someone to stay in with during these cold months.
Dating actively becomes a hassle with everyone so tired.
Last chance to find someone good before Christmas, New Year's Eve, Valentine's Day, etc.
Since this means a lot of you will start seeing someone over the next few months, I want to talk about a few common mistakes that wreck relationships before they even start. Here are 5 reasons your next relationship's will fail – unless you fix what you're doing wrong and correct course.
1.    You're Expecting Change
When you meet someone amazing, it's tempting to overlook the things you don't like about them. "Everything is going so well," you think; "who cares if she's needy/moody/emotionally unavailable? We'll adjust to each other and make it work."
Unfortunately, that's not how things usually go. People rarely change and little differences turn into huge disagreements over time. If you're starting to see a girl, don't expect her to become someone different later; what you see is what you get!
Sure, she might change when you get serious, she might change when you get married, but in reality she might never change. The things you hate about her are here to stay. To save everyone the trouble, make sure you can put up with her flaws before committing.
2.    You're Not Expressing Your Wants
Haven't we all expected something without directly asking for it in at least one relationship? And haven't we all been in the opposite situation, trying to figure out what it is the other person wants? I'm guessing yes and yes!
It's easy to assume that your girlfriend has the same values as you; that she understands your wants and needs instinctively. But unless you've known someone for a long time, this is rarely the case – different people have different expectations and standards.
If you're not getting what you want out of your relationship, it's not necessarily because she's selfish. She could just be unsure of what you like. Help her figure out how to please you by being clear and honest about your wants!
 3.    You Take Everything Personally
When you just start dating someone, everything outside of the relationship becomes secondary. You're completely focused on the person you're seeing; it's all about the two of you. For a lot of men, this turns into a borderline obsession.
If their girlfriend is silent, they assume it's their fault. If she's pouting, they wonder if they did something to upset her. If she leaves her phone in the locker room and doesn't pick up for two hours, they feel like she did it just to spite them. In short, they take everything personally.
Well, things aren't always about you. Your girlfriend's going to have problems that have nothing to do with you; she might hurt you by accident, especially if you didn't make your wants clear. Very often, things will happen for no reason at all; that's life!
If you take stuff personally, every little thing will turn a source of drama. Never forget that life is largely unpredictable, and that your partner's behavior isn't always about you.
 4.    You're Not Making an Effort
No matter what Hallmark and Disney want us to think, nothing just lasts forever – not even love. To keep a good thing going, you've got to make a consistent effort.
Many guys forget this during the emotional peaks of a relationship's honeymoon phase. Finally together with the girl they want, they think the hard work's over and relax. Then, slowly, they let themselves go in every possible way: romance, looks, attentiveness, etc.
If that happens, it's game over. You can't expect a girl to feel the same way about you once you get a gut and start forgetting her birthdays. Keeping a woman means winning her over every day of your relationship; always try for her, no matter how long you've been together.
 5.    You Can't Sacrifice
Being in a team, company or friendship is fundamentally about surrendering individual freedom and success for the group's. Any entity of more than two people requires sacrifice to create and maintain – and this includes romantic relationships.
Unless you're perfectly in-sync with your partner, you'll both have to put "I" second to "Us" for things to work. This means taking the other person into account and catering to their needs. If you always think about yourself first, the relationship will ultimately fail.
I'm not saying you should give things up all the time. Draw a line in the sand; if your relationship becomes too demanding, give it up. But so long as staying with your girlfriend is more important than getting your way, be prepared to sacrifice.
Now you know why most relationships fail; go out there and be a champion this cuffing season!