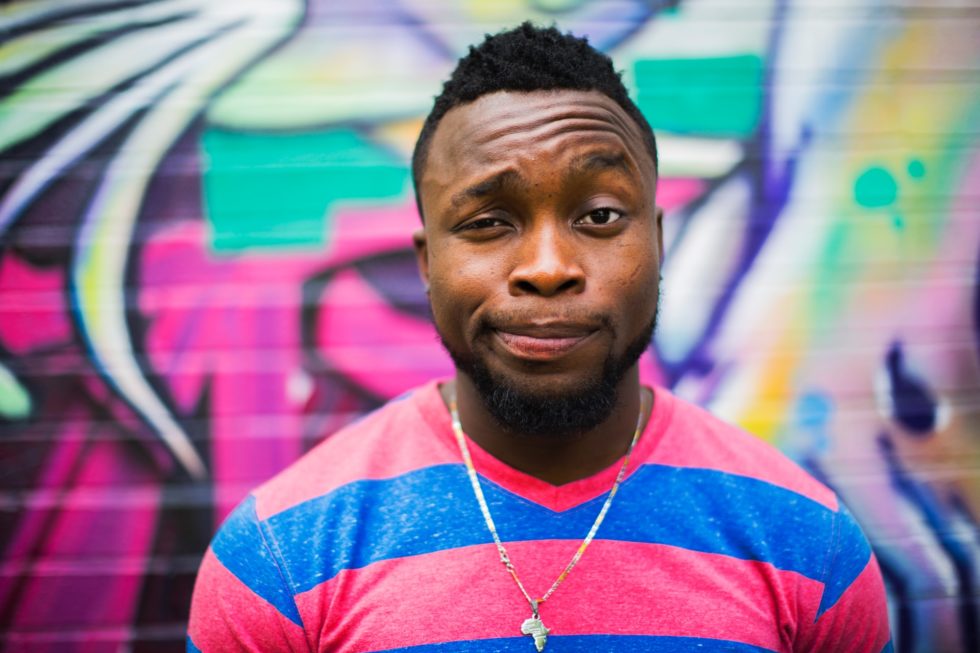 Where o where art thou soulmateth? Have you looked within yourself? It's hard to "look" for something you'll never find. Settle for knowing who you are and having a great relationship with your soul.
Right now, this very second, people are looking for their soulmate. Frustrated, banging their head against the wall demanding "Where is my soulmate!" People of all races and cultures searching far and wide. Like a pirate on the edge of the deck looking out to sea, our soulmate must be somewhere, "Ahoy mateys! full steam ahead, ye shutters down, let ye find thee soulmate. Comin' to get ye lass! Ooops, watch out for thee killer whale in front of ye first!"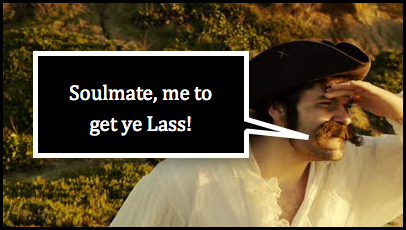 We look for our soulmate like it's hiding somewhere and needs to be discovered. Are they in the closet? Check behind the shower curtain, ya never know where a soulmate wants to hide. Could be anywhere. What about the shed? Oh wait, don't forget the pantry! Our soulmate has to be somewhere. We purchase a telescope, look in the sky, "Is that the constellation Orion? I see the Big Dipper, my Soulmate must be up there too!"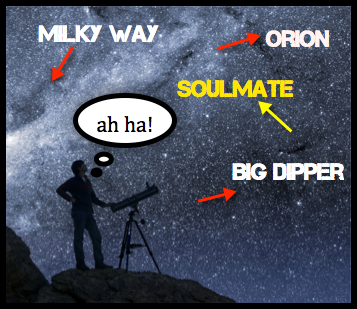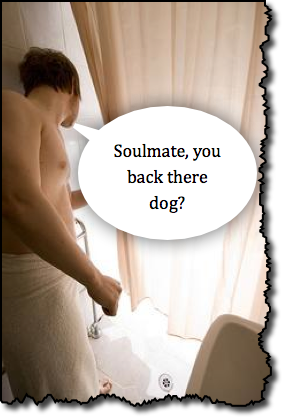 People put time and energy into finding their soulmate but hardly any time into understanding their own soul.
A soulmate denotes one, singular, one person. My friend Brian is online dating and meeting a different girl each week, yet his profile states "I'm looking for my soulmate." If he keeps this pace up, he'll have fifty-two soulmates by the end of the year. Why have one soulmate when many are available (I guess)?
I have another friend, Chris, lamenting how happy he would be if he could find his soulmate. But Chris, you spend each night at the bar. Do you expect to find your soulmate at the bottom of a vodka tonic? I don't think your soulmate will manifest at the dive bar where you spend most evenings. Perhaps you've found your soulmate already? Jack Daniels. If you and Jack break up, just hangout with your other buddies/soulmates Jameson and Jim Bean. Of course you also have Sam Adams ready and available to join the party as well. Who needs a physical soulmate with those loyal compadres?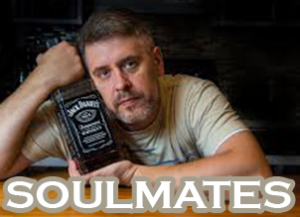 Once in a while Chris will take the waitress home, and between the unforgotten hours of 2am and 9am they are 'drunkmates'. Then she wakes up, realizes what she has done (again), and works to forgive her own soul.
Chris spends a couple hours online dating, only to find himself back at the same bar later that evening doing the same thing, searching the same way. Chris and the waitress have been "looking" for their soulmate, but they've only attracted what each other has to offer.
If one led a life of drunken debauchery, ill-direction, and lack of self-control, would you really want another soul involved? Let's try to create a healthy soul that another soul will want to attract. Until then replace your search of soulmate with sole mates…a good pair of shoes. Take a walk (not on the beach), listen and perceive the world around you, hear the birds, smell the flowers. It will make your soul feel good.