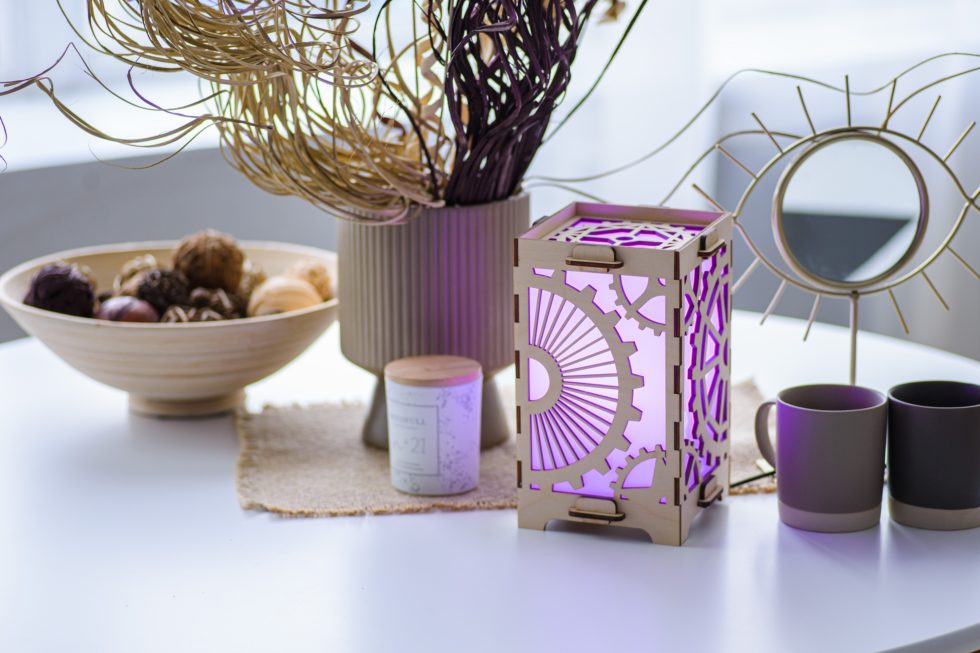 Temporary separation from our dear ones puts our love to test. However, taking that test can be a terribly frustrating and stressful experience if there's no way to get in touch with them now and then. Unfortunately, we don't always have enough time or money for long calls and text chats in social networks and messaging apps. Besides, these communication channels are too impersonal and digital for a proper sense of virtual intimacy. What we need is some long distance relationship gift that would make the distance feel shorter, and in a very sensual way too.
This is precisely what long distance love lamps do. They help people literally get closer together by making it possible to let your sweetheart, a friend, or any significant person for that matter, know you miss him or her. Wherever on the planet you may be, however far apart from each other, all you have to do is touch your lamp, and the other person's lamp will turn on with your special colour.
These lamps are becoming the most popular of all the gifts for long distance couples for the following reasons:
they continuously remind separated sweethearts of each other;
they're convenient to transport and very simple to use;
they don't cost a lot, nor are they expensive to operate;
it doesn't take much time or skill to send your friend a greeting message that way.
How the long distance lamps work?
Long distance heart lamps are quite simple and straightforward to use. All you need in order to be able to operate them is a power outlet and a Wi-Fi as the lamps are linked to each other via the Internet. Simply turn your Wi-Fi on, plug your lamp in and you're ready to send a loving message to your sweetheart. And when your friend does the same, your lamp will emit light of his or her personal hue.
Actually, it's not intended for couples only – it may be used as a lamp for long distance relationships of any kind. The lamps may even be interconnected in order to be used by a group of friends or family members. Should you choose to use them that way, each lamp in the group can be personalised with a special hue for each person.
Besides that, it may be used simply as an illumination device. Upon your request when you order a lamp, it may be designed to blend harmoniously with the overall style and decor of your room, and to agree with your personality and taste. In fact, it may be personalised completely by having your name and even a text or a picture of your choice carved on it.
Technical specifications of touch lamps
1. Since these lamps do have to be plugged in, it's important that you make sure you have the right power range for them, depending on where you choose to buy them. Tactus Store, for example, is based in Ukraine, so you'll need an adaptor when using the lamps outside Europe.
2. The lamps require electricity of 85V-265V range and the 2,4GHz standard Wi-Fi.
3. These 3D LED lamps are produced to emit a wide range of colours and hues for different moods and intended occasions, and for the purpose of customising each lamp in a network.
4. The base of the lamp is made of sustainable, eco-friendly plywood to ensure a longer life than is the case with typical electronic devices. The wooden housing is then laser-cut to draw specific designs on it.
5. Long distance couple lamps come with remote controls to adjust brightness and the colours of many shades, and to choose one out of four light modes, namely:
smooth,
strobe,
flash,
fade.
Why buying long distance gift is essential?
Being temporarily far away from your lover doesn't have to be such an excruciatingly lonely experience anymore. There're some long distance relationship gifts that make it possible to have truly joyous and sensual moments together all the way across the planet. It's a lot easier to survive the separation when you know that you can always stretch your hand to your lamp and bathe in the beloved hues of your mutual positive emotions.