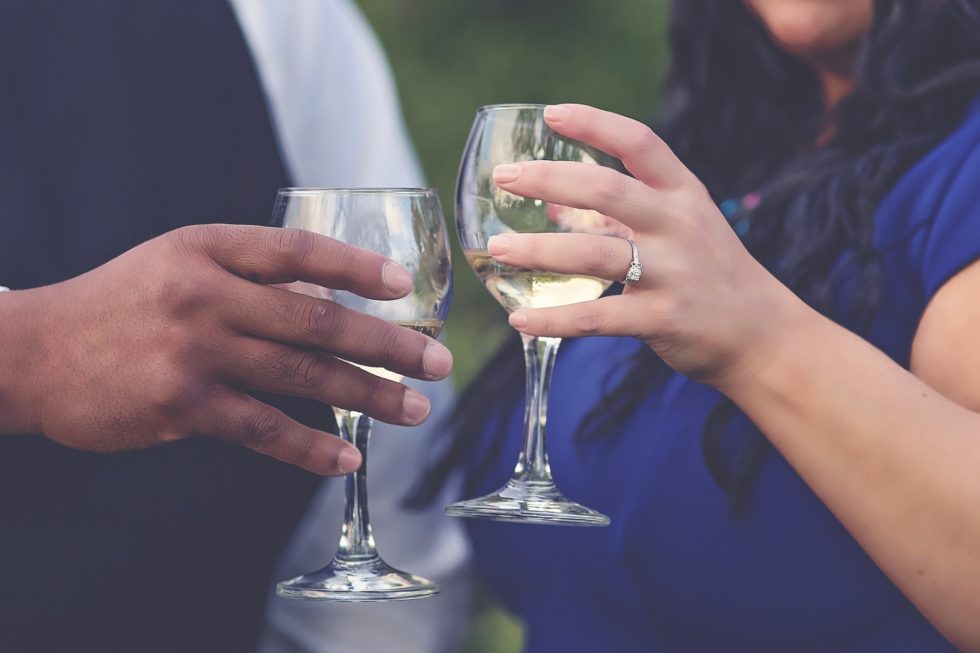 Engagement parties are an excellent way to introduce your families, celebrate this special milestone and your upcoming nuptials, interact with those dear to both of you, and share the news of your impending union with loved ones.
While an engagement party is completely optional, it's an excellent way to meet with loved ones, enjoy, and bond before the rush of planning your big day begins. Your engagement party expenses can get out of control if you aren't careful. Here are eight tips for planning an engagement party on a budget.
1.    Create a budget
Before spending a coin on the engagement party, determine how much you can afford to pay. List down the non-negotiable party elements, including decorations, food, music, and drinks, and decide what to spend on each. Cut out the unnecessary items you can do without to ensure you remain within your budget. For instance, you can choose between hiring a DJ and finding a suitable engagement party music list. Budget for unexpected expenses, and be careful not to use your wedding budget on the engagement party.
2.    Budget for an engagement ring
While everyone's financial situation differs, so are engagement rings and their prices, and what might be pocket-friendly for one person may be costly for another. This means how much you spend on your engagement ring should work for you and your finances. When budgeting for an engagement, look at your income and expenses objectively to make a realistic estimate.
Consider your partner's likes, tastes, and preferences when looking for the right ring. Find out how much unique engagement rings or vintage engagement rings cost by considering the center settings, intricate cuts, metal costs, and other expenses. Assess your financial priorities and purchase a ring that you comfortably pay.
3.    Create a guest list
Consider hosting an intimate affair when planning an engagement party on a budget. While you might be tempted to invite all your dear ones, cutting a few names from your guest list can help save some money. Consider limiting your invites to the people closest to both of you, including parents, siblings, and friends. You can save the rest for your big day. Cutting down your guest list can come in handy for your budget towards essential things such as decorations and food.
4.    Consider a backyard engagement party
Engagement parties can be costly, and if not well managed, they can wreak havoc on your financial plan. However, a classy, budget-friendly engagement party in your backyard can help save the day. With this kind of party, you don't have to rent a venue, which is often quite pricey. You can invest in a tent and use candles for your lighting to create a romantic atmosphere, saving on electricity and purchasing string lights.
Keep the menu simple, and consider inviting your guests via their social media pages, email, or in-person to avoid spending on printed invitations. Instead of hiring a DJ or a live band, hook your phone, tablet, or computer to a pre-set playlist. Keep your decorations simple and get them from discounted stores to save money.
5.    Plan a picnic engagement party
Picnics are perfect for relaxed engagement parties and are the best option if your backyard space isn't big enough. You can go to the local park with everything you'd use for your backyard engagement party, including drinks, utensils, lawn games, a cooler, and more to create a home-like feel. The park can serve as a beautiful backdrop for party photos. It'll also provide enough space for your guests to spread while enjoying the fresh air.
6.    Send digital invitations
Digital engagement party invitations are a good way to save on printing and stamp costs. Unlike paper invitations, e-invites allow you to play around with the design and layout for custom engagement party invitations. Since these invitations are paperless, they enable you to save on envelopes and postage costs. Digital invitations make it easier to track your RSVPs and are an excellent way to host an eco-friendly event.
7.    Reuse party decorations
Reusable party decorations are an excellent way to save the planet and money. If a friend recently got married or threw an engagement party, you can borrow the decorations they used. Alternatively, check the local second-hand stores or thrift shops to find beautiful candles, votives, and glassware to repurpose for stylish table settings. You can join local weddings or swap and sell Facebook groups to find lightly used things at a small price.
8. Stick to a simple menu
If you time your engagement party right, like after lunch, your visitors won't be starved or hungry. This means a multi-course meal won't be necessary. So, you can serve dips, chips, and other simpler foods or snacks. With this option, you may not need to hire a caterer.
Endnote
Engagement party budgets, if poorly managed, can get out of control. Use these tips to plan a budget-friendly engagement party.