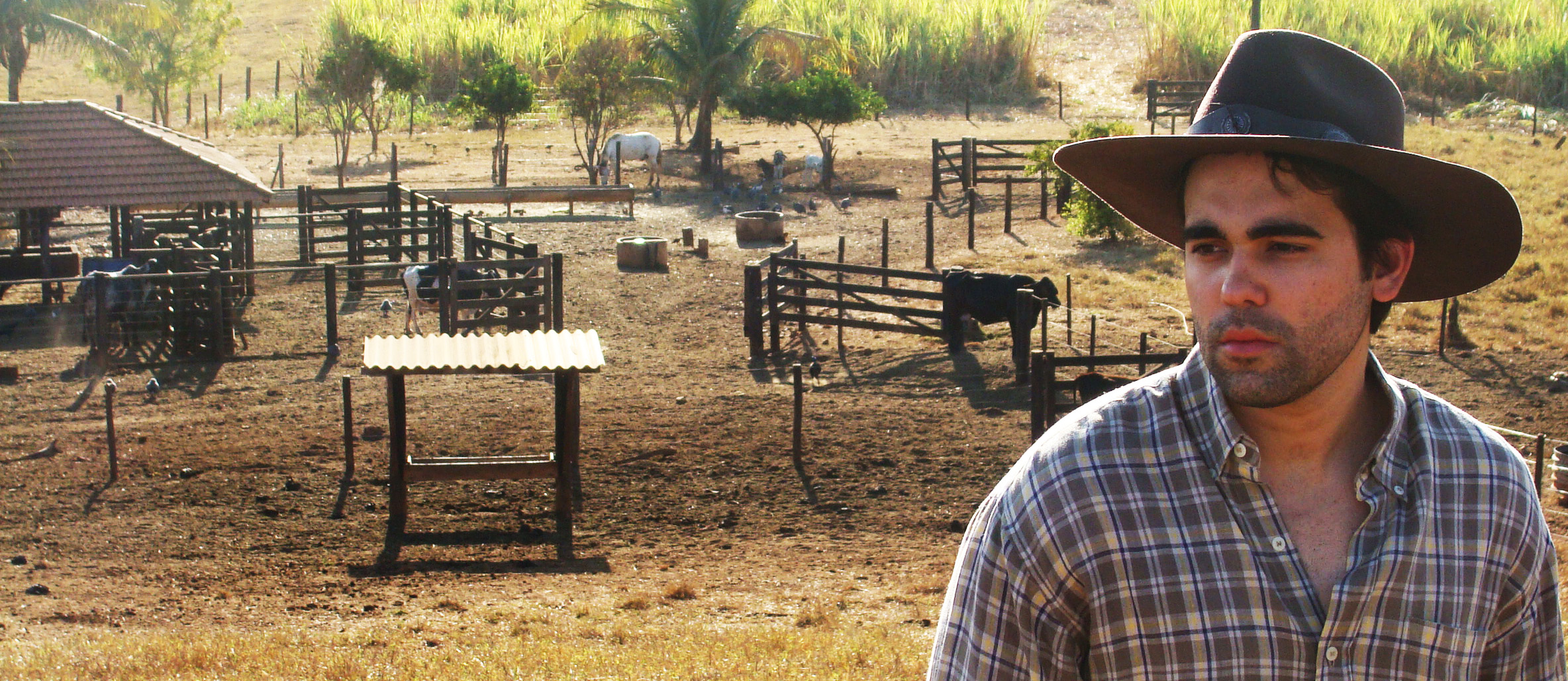 I've found the perfect guy. He's tall, dark, handsome, looks like he belongs on a Milan runway, and makes my toes curl.
The only catch? He barely speaks English.
He's Brazilian, you see. We met in a salsa club, and his fool-proof seduction technique was to follow the two-cheeked European kiss with a passionate smooch on the mouth (so brazen!). Though our conversations may be lost in translation (he says things like "I did not treason on my ex-girlfriend" and text "hi hi" instead of "ha ha"), the rest is smooth sailing.
Why It Works
Of course, I've always had a fond appreciation for foreign guys. I love me a good ol' American boy, but there's just something so refreshing about having a fling with your very own Olivier Martinez. The sex is great, the pillow talk is bilingual (and mercifully brief), and he's usually got a flight to catch. It's the perfect between-relationship palate cleanser.
Not My First Foray
It all started with a gorgeous guy named Miata (really) on a high-school trip to Italy. He approached me outside a café in Venice, his English as rusty as my Italian. I don't remember if we even said much, but I do remember his blue eyes.
His sexy accent and a confident air was a potent combination. I wound up making out with him in a dark Venetian alley while my teacher roamed the streets looking for me. It was reckless, it was dangerous, it was … wow.
It was also leagues beyond the clumsy hand-holding I'd experienced by that point with my high-school paramour, a sweet Bible-thumping guy named Chubby.
Then there was the Frenchman I met at a New Year's Eve party a few years ago. I waved over a cute guy only to realize he had an unintelligible accent. Instead, we let our bodies do the talking on the dance floor. When my vodka tonics kicked in, I said something that needed no translation: "Want to go home with me?" Check, s'il vous plait!
Free Pass
Foreign men also get away with a lot. Though I'm known to be somewhat of a grammar Nazi with my boyfriends, I find the Brazilian's spelling blunders and botched turns of phrase adorable. (Hey, it's not like I speak Portuguese.) If an American guy said "make love" to me, I would reach for the nearest barf bag; my Brazilian makes it sound so exotic.
And in real life, I'm a stickler for punctuality. If a guy is late, I'm out. But I've come to realize that other cultures don't work that way, so a little flexibility is required. On the plus side, foreign guys rarely say "dude" or "bro," so I see it as a fair trade.
Short Shelf Life
Of course, as anyone who watched Richard Gere bean Olivier Martinez in "Unfaithful" knows, trysts don't always last forever. You fly home, flushed with excitement. They fly back, and tell their mates about the wonders of American girls. Gerard Depardieu forgets the skin cream and receives a one-way ticket back to Charles de Gaulle.
A carefree, no-strings-attached relationship becomes stale. You go back to dating the home-grown boys with the perfect English and the crew cuts.
One day, the Brazilian will be a distant memory, something to make me flash a wicked grin when I'm playing shuffleboard at the old folks' home. But for now, I'm all about the foreign relations.
Tell us: Have you ever dated — or had a fling with — a hot foreigner? Did it work out, or was it just a great vacation story?