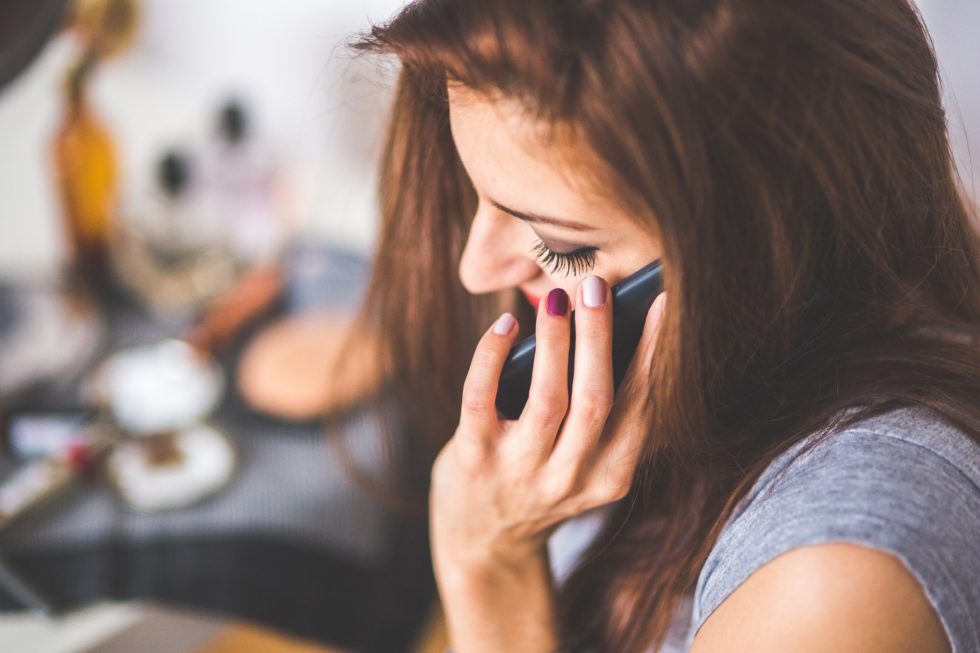 Approach anxiety? I totally get it. I'm notorious for not being able to make and MAINTAIN eye contact with a guy I'm interested in getting to know better (the girl version of an approach.) An actual date? No problem. Guys I don't know very well, but have a crush on? Problem! Stupid remnants of childhood shyness. *sigh* It must be even harder for you guys to reach out to a girl you're interested in asking out…
There are plenty of relationship related site you are likely to find great dating advice that includes how to get her phone number. But I could not find much tips from a female on not only approaching a girl you're interested in but walking away with her number. So, here are some tricks of the trade from a girl's point of view:
Observe: Take a moment and look for a conversational cue. It could be the logo on her baseball cap, the kind of book she's looking at in the bookstore, the brand of vodka she just requested for her drink or even a friend in common you noticed her talking to. There is your opening gambit.
Remember that most girls have the fantasy of a guy crossing the room because he wanted to meet her.
If she smiles at you or makes eye contact — GO TALK TO HER!
Be Interesting: You don't have to be a rocket scientist or even a topic expert. Use a confident tone of voice and ask an engaging question to get her talking. Sometimes listening after asking a quality observational question will get you a lot farther than nervous chatter. What you really want to do is establish common ground without being skeevy about it. (Commenting on her appearance can quickly establish a skeevy-I-want-your-sex feel. I know you guys are very visual and it's great to compliment a date on her outfit, but women aren't seduced the same way so if you want to play it safe, stick to the non-visual compliments.)
Be Aware: Watch body language and conversational cues. If she's being short or dismissive with you, it's likely she's either not interested or afraid her boyfriend is going to walk up. Let her invite you to continue the conversation by responding to your questions and keeping open body language. If you don't get her back or the brush-off, consider it a green light to proceed.
Be Nice: A good bit of the PUA info out there tell guys to start an argument, insult or "diss" her in order to keep your edge and appear like a guy who has control. I actually don't know any girls who hope a guy does this. Most girls talk all about the guys who charmed her not insulted her. The guy who's emotions came across as positive instead of combative. If you're dealing with a bitchy type or crazy chick… well, the PUA guys might be right. But if your girl is sane, classy or sweet… I'd advise being really careful about that edge you're trying to wield. Humor is great. Even being playful in a sarcastic way can work, but if you've EVER been told that you "don't know when to stop" or "take things too far" put down the match book!
Ask for her info: This is the make it or break it point. If you walk away from the conversation without asking for her contact information, she WILL assume you are not interested or are too passive to be interesting. It can be taken one of two ways if you have to hunt her down via social media or friends. If you're a total package or she wished you'd asked for her number — she'll be flattered. If you're not — you'll be deemed a stalker. I know it's not fair, but it's the unfortunate truth. The best course of action is to ask for her number during the conversation and then if she's not interested, you were a sweet guy who wanted her info but not a stalker.
If she says no: Keep your cool and say something like, "No problem. I had to try, right?" And smile disarmingly while walking away. Do not linger. Do not try again. Do not insult her. Do not move on to the girl standing next to her.
If she says yes: Continue to keep your cool and decide if you want to make your excuses while you're ahead (meaning live to call another day) or want to go all in and continue talking in hopes of making yourself more memorable or perhaps even extending the time together. Both options carry their own risks and rewards… you have to decide if you're better in one on one date-like situations or if you have enough chemistry to keep her attention. (Quick Note: look at her number. If it has a 555, you have been given a fake number and you should cut your losses.)
CALL HER! If you went through all this trouble to get her info, get in touch with her. Do not wait weeks or even days. Strike while you are still fresh on her mind. Your prime time to call is between 18-24 hours after you meet. You can maybe hold out to 48 hours, but if you go longer than that you risk losing the momentum or being seen as a game player.