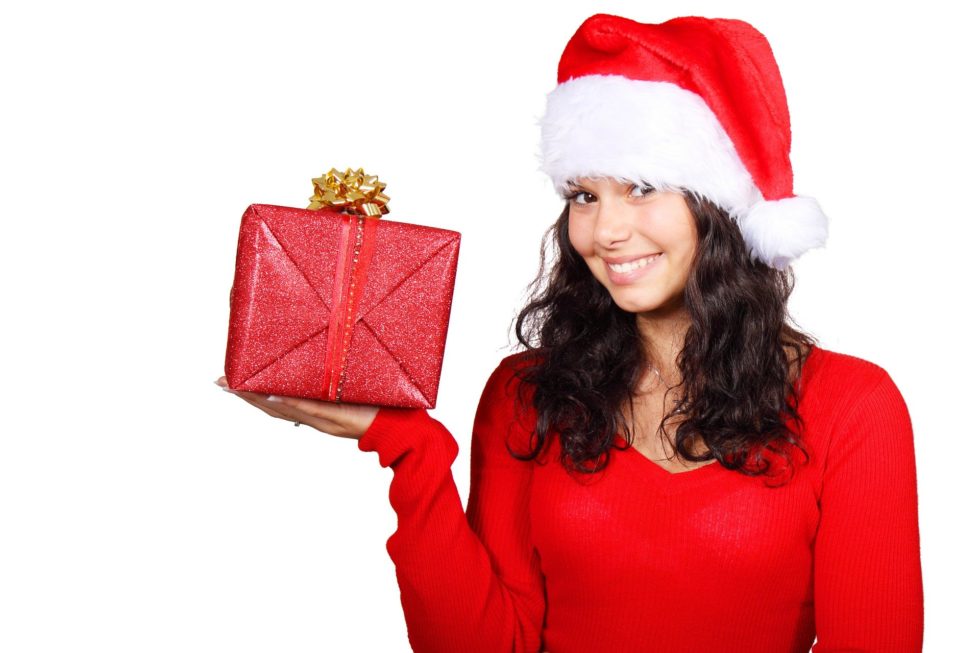 There is nothing worse than watching your girlfriend open her gift and give you a fake smile as she says "Cool, thanks" and tosses it aside.  Okay there is one thing worse. She could say "What in f@#k made you think I'd want a toolbox for Christmas?" and storm out of the room. If your girlfriend is dropping hints about needing repairs done around her apartment, you're a real tool if you buy her a toolbox. What she is saying is "it would be really great if you could fix my leaky faucet for me" not "I'd love a Black & Decker drill set for Christmas."
Here's a simple shopping suggestion: Listen to what she says and pay attention to what she wears.
Women are always talking about what they want but can't afford, which should make gift giving a slam dunk provided you can afford the things she wants. If she keeps saying "this computer is so slow, I hate my f#*king computer," or "I should have bought a Mac", chances are you won't go wrong by buying her a new computer. If she's a Yoga/Pilates nut and is perpetually dressed in Lululemon athletic wear, odds are you can buy her anything in that store and she's gonna be happy. But, don't over-simplify and assume that workout clothes are workout clothes, shoes are shoes, and earrings are earrings. If she only wears small earrings, don't go getting her a giant pair of hoops. You may think they're sexy, but she won't when her earlobes are dragging on the ground. She'll wear them once then retire them to jewelry heaven.
When searching for that perfect gift at the very last minute – as men are prone to do – consider these seven tips:
Details are important: If she said Mac, don't buy a Dell.
Bigger is better: If she says Macbook Pro, don't buy a Macbook.  However, if she says Macbook, buying a Macbook Pro will score you major bonus points.
Pay attention to specifics: If she says she wants an iPad, don't buy her a Kindle.  Apples. Oranges. The reaction will be rotten tomatoes!
Get her what she thinks is sexy, not what you think is sexy: If she wears striped boy shorts and polka-dotted undies from Victoria's Secret, don't go all Agent Provocateur stay-up stockings, garters and pushup bras for Christmas. That's the equivalent to her buying you a cock ring. Talk about setting off insecurity alarm bells. If she's sporting a 1 on the sexy lingerie scale, don't notch things up to an 11 on Christmas morning. Rome wasn't built in a day and neither was a smoking hot girlfriend.
Get something she will like, not something you will like: Just because you think a Nintendo Wii is a cool gift, doesn't mean she will. Nothing says you're not special more than a gift that you'll use more than she will.
Never take the cheap way out: If you can't afford the Louboutins, don't go painting the bottoms of her shoes red. That's not the same thing. Look for something else that better fits your budget that you know she will like.
When in doubt, buy jewelry: Not the costume stuff. Nothing says I love you more than a little blue box (code: Tiffany) or a little red box (code: Cartier). While Cartier may not be in your budget, you'll be surprised at the great little gifts you can get for under $250 at Tiffany.
A word to the wise, a great gift is an investment that will come back to you in spades; a happy girlfriend is a horny girlfriend.