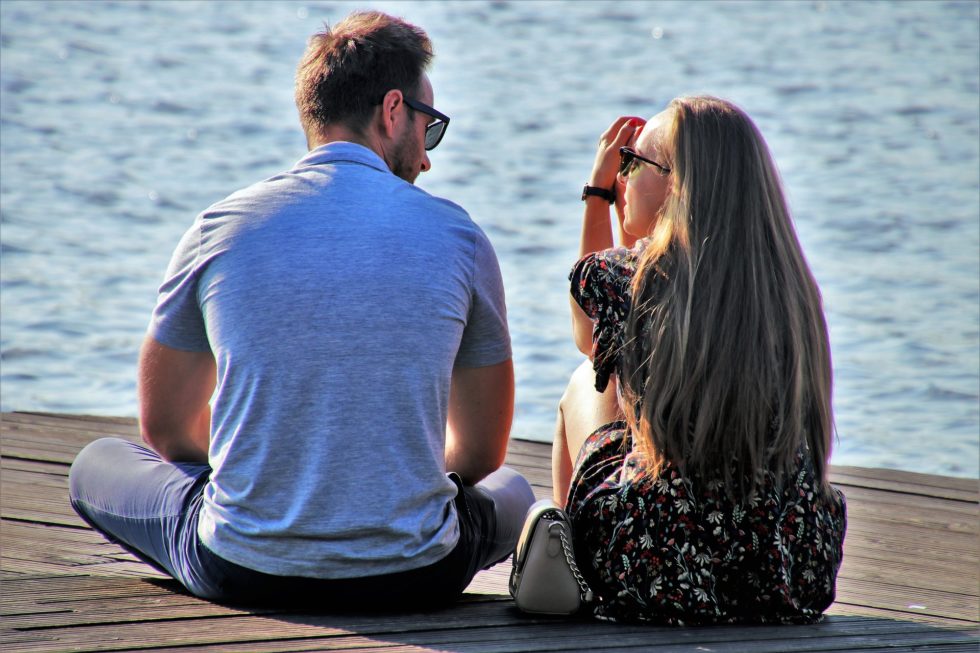 What's worse than being stuck on a horrible date and having to engage in an awkward conversation? I can fully relate to the anxiety provoked by such a horrible situation. Sometimes you just don't click.
The worst is when you run into them again on the street, after ignoring endless calls and texts. As you feel your blood pressure rising, you desperately feel the need for an exit strategy.
What Do You Do? 
I am here to help you escape that uncomfortable encounter in the quickest and easiest way possible.
A San Jose University graduate student conducted a study on the best way to end an awkward conversation and he came up with the following chart: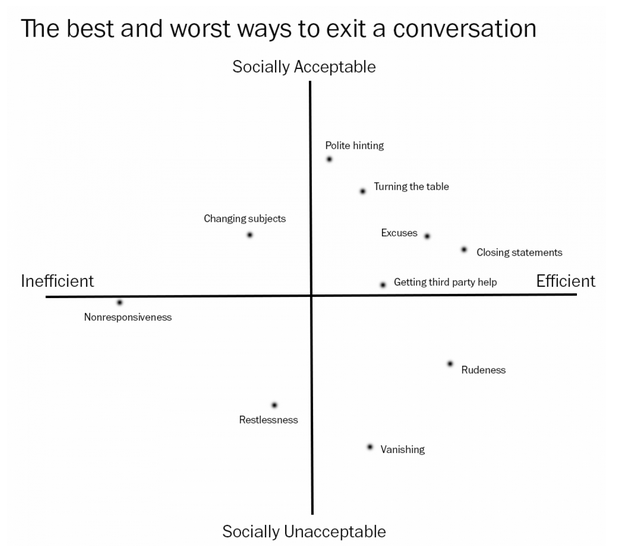 As you can see, the best ways to exit a conversation are through the use of polite hinting, making excuses or turning the tables. The worst ways to end a conversation is by simply vanishing, being restless ( stop the fidgeting!) or simply being rude.
Examples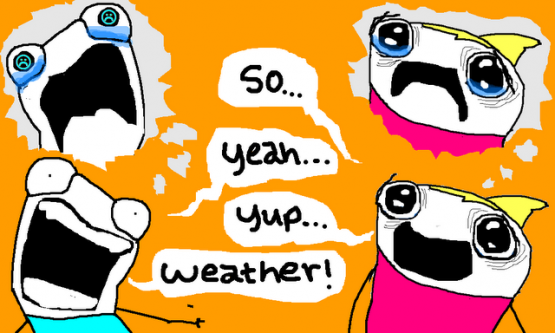 1- If you are in a rush and need to get out of there you can just wrap things up abruptly
 "I've got to go"
 " Take it easy, it was nice seeing you!"
2- If you meet them by coincidence on the street
" It was good running into you, I'm on my way to meet _____!"
 "I've got a conference call I need to get ready for!
3- If you see them at a party
"I've got to go find my friends!"
 " Please excuse me, I just saw someone I've been meaning to catch up with!"
4- If you are on a date
" Thank you so much to taking the time to meet with me, but I'm not sure we are the right fit."
" I have a meeting in an hour, so we can really only meet for 45 minutes."
PS –  When meeting someone for the first time, play it safe and meet for a drink or coffee. Keep it simple so that if things don't click, you aren't "stuck" for long.  But if you do click… then clear your calendar and enjoy the sparks!