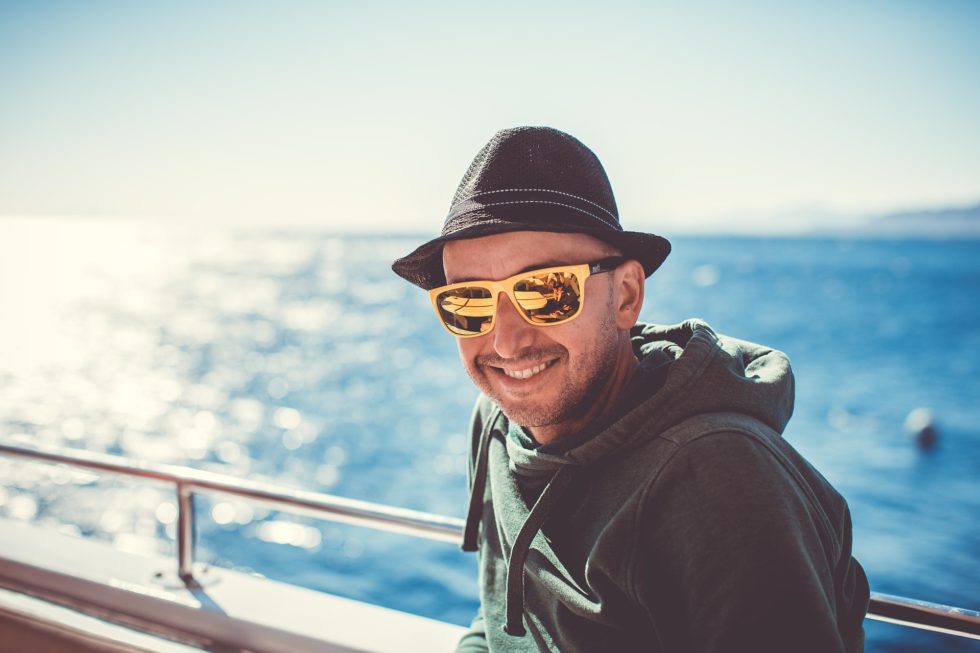 The best part about is that you don't need to give up on your career to do these, you can easily do them part time, in the summer, or just once in a while.
Pub Crawl Leader
The job implies taking people on a bar tour around your location. Usually it's about 20 dollars/pounds/euros per tour. You take them from one bar to the other and they get a free T-shirt and a shot in each of them. It gets to about 20-60 people (half male half female) and that's it.
I have personally done this job in my University days. It gets you laid because you are the leader and you take them to different places to have fun and get drunk. Because you are doing this regularly there's tons of social proof from bartenders and bouncers that only boost your persona. After a couple of shots one of the girls will be making out with you. This job can get you laid every single night you do a pub crawl unless, you're a monster or too tired to have sex.
I was doing this 2 times a week and usually getting laid in both nights. It depends on the location if it's a tourist destination this can happen every night, if it's a normal town but has students you can do it less often but as effective. Pub crawls happen at night, so even if you have a full time job, you can organize pub crawl every Friday and Saturday.
Singles Resort Employee
Regardless of your job title, you can be a bartender, entertainer and even a pool boy, a job within a singles resort will get you laid. Single women away from home are looking to let loose and leave their normal life behind. This is the perfect time to step in and offer them an adventure.
You never have to worry about commitment because before things start to get serious they have to go home and a new bunch has just landed at the resort. It's a never ending circle, the fun only ends when you decide to go home. This is probably the most no-stress job you can have, you get fed at the restaurant, a lot of sexy girls to have sex with and also get paid, perfect during the summer.
Strip Club DJ
This is a fantastic choice as it lands you some of the hottest girls on the planet, strippers. Strippers get a lot of attention from men but they only give their attention to some. Most of their attention goes to the strip club DJ and I'll tell you why. The strippers always hang out in the DJ booth because the DJ's basically control how much money the girl makes.  The girls get tipped based on his announcements and also dance as long as the songs play. The more they dance, the more they get tipped. The girls compete for the attention and affection of the DJ but, unlike the other employees of the place, the DJ has no responsibility for the girls.
This works wonders however you can only sleep with one girl at a time otherwise there's going to be a lot of drama in the strip club. Any other DJ job works but those gigs are probably harder to find. DJ-ing is done at night so regardless of your full time job you can still put in some hours at the strip club.
Scuba Diving Instructor
Probably a harder job to get into but it will most surely get you laid. You are a scuba diving instructor helping people get their diving license. You only do license as that is a 4 day course.  Most of your students are 18-24 from all over the world (both genders). The location where you teach doesn't really matter as long as there are coral reefs and tourists.
During the 4 day period you teach them a new skill and their lives are in your hands. This is a massive turn on for the girls and (according to verified sources) you get about 1 new girl every other class, meaning 1 new girl every 8 days. Also most of these girls are young and they want to have a story for their friends back home. Sleeping with the diving instructor fits perfectly.
Bouncer
This should go without saying, bouncers always get girls. You are the strong guy who protects them from all these losers that are hitting on her, getting drunk, and shouting in the club. You're also the guy that lets them jump the queue if you feel like it. You need a bit of physical condition for this one but if you can pull it off you're golden. All the girls want to brag about their bouncer boyfriend and, they will frequently visit the place you work in just to show you off.
Strip club bouncers get a lot of action too, but that's a messier job.
Bartender
I don't know what it is but if you're a bartender you always get laid. When I was doing pub crawls all of my bartender friends were also getting laid. You can give the girls free drinks and talk to them from behind the bar. Just ask some of the girls you know, they will probably admit to having a thing for bartenders.
In movies they are portrayed as smooth operators with a quick wit and, if that seems to fail, make sure you serve them strong cocktails.
Personal Trainer
If you're a personal trainer you're already looking great so as far as you body goes you're sorted. Plus you get the chance to work closely with women that want to get in shape and getting really hands on gets you even closer. If you plan some extra late-night workout sessions at your house/hers/or even the gym you will be very delighted.
Lifeguard
This is kind of a young guy's job and it's perfect for the summer.  Think about it, you're tanned, in good shape and working at the beach or pool where the girls love to relax and have fun. The best part about it is the fact that you see them in bikinis and thongs, so you know exactly what you're getting before you jump into it.
Actor
You don't necessarily have to become an actor as you can also attend acting classes. Women that are in this industry are generally hot, crazy and fun, on and off the stage.
You'll have the chance to partake in a lot of drama classes alongside these beautiful women as well as acting with them in plays and sketches. You don't have to look amazing and if you're not narcissistic you'll always find a partner to play out your fantasy scenes.
Dance Instructor
If you can dance this is the perfect job for you. It always happens at night so again, another job that you can do whilst working full time. A lot of women come to these dancing classes to met men. If that's the case who do you think best suits them, if not the instructor himself? Ladies love to dance and you're the guy teaching them, you can always stay late to work on her steps or ask her to come round your house for some free late night dancing lessons.
There you have it, my complete top 10 list of the best jobs that get you laid. Don't worry if you can't change your career right away, to see results, you can easily do some of them part time.