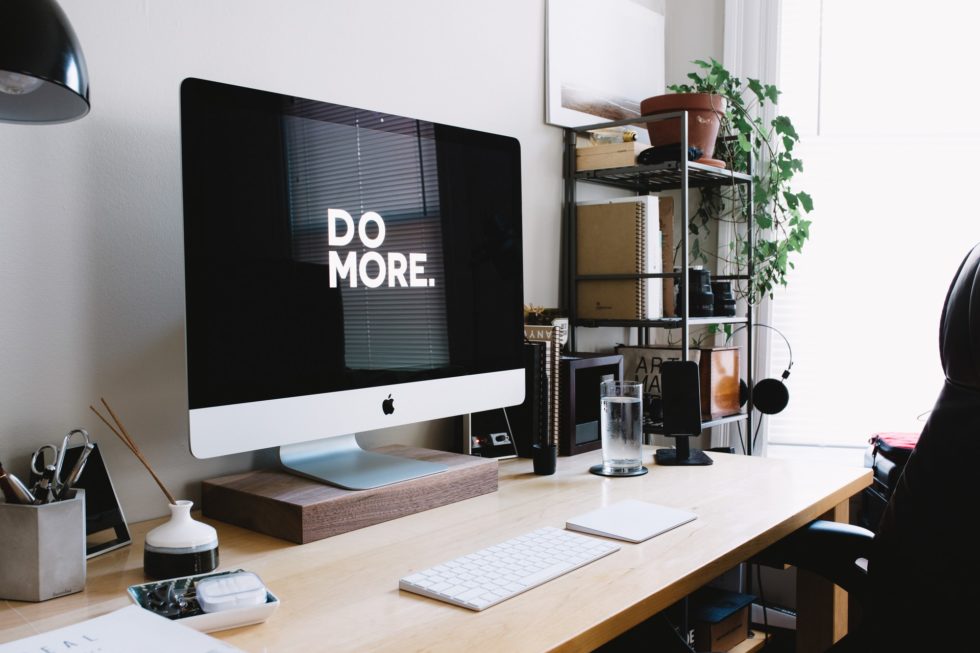 People fill out an online dating profile and put "no idea what to put here" – well why are you online dating if you have no idea what to say about yourself?
Ok, let's assume you conjure up the thoughts to join a dating site, which means saying to yourself "I'm tired of being single and lonely. Everyone seems to be meeting on dating sites. I think I should try online dating." After browsing the dating site of your choice, then registering, all of a sudden you find yourself dumbfounded and confused when it's time to describe what you want. Like a deer stuck in headlights, you think "Whoaa, I didn't know I actually had to say interesting and compelling things about me. I thought I would just sign up and someone would magically arrive on horseback by sunset. I have no idea what to put here!"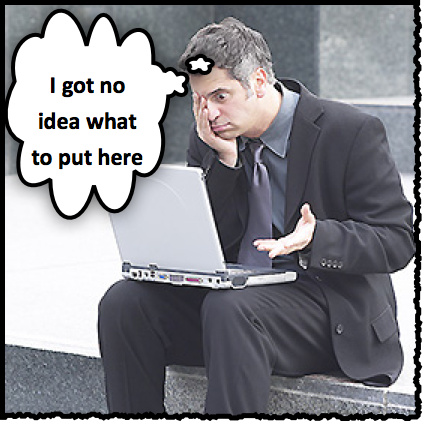 It's like you felt tricked when they asked you to describe yourself to potential partners. "Is this site trying to trick me?! Am I getting spammed? I thought this was a dating site. Not a resume builder!" Signing up for a dating site, choosing a screen name is the easy part, but that "About Me" section is like advanced calculus. You find yourself without words typing "I have no idea what to say here…" and left to ponder, but then magically, come back to type 2,000 words or more on how much you love traveling, camping, hiking, marathons, sushi, and all music except for country. Wow, such a drastic change from your opener "I have no idea what to put here." Are you ok – did you start using drugs again?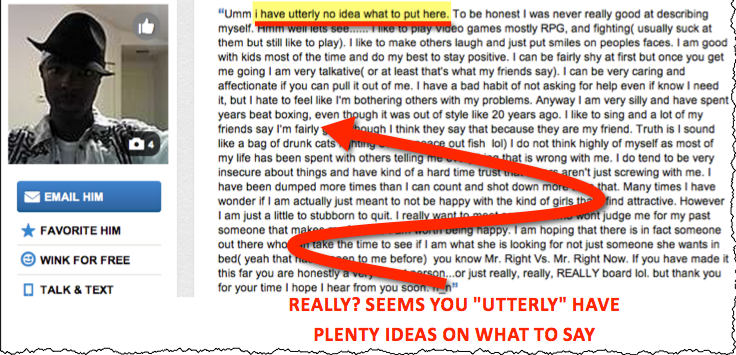 Let's figure this out. I think I know what happened. After contemplation of the "About Me" section you listened to a Tony Robbins seminar for encouragement. Upon completion of the seminar you said to yourself "I'm not going to let that dating profile get the best of me! I know what to say about myself, and I shall tell the world!" You puff-out your chest, walk with confidence, get to your computer and hear Tony in your inner-ear say "You tell that dating site who you are! You're special".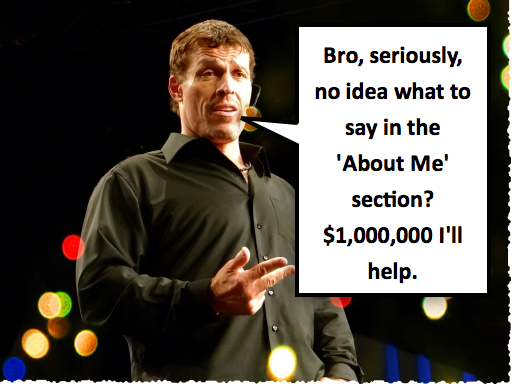 You begin typing anything and everything about yourself. Rocky's "Eye Of The Tiger" plays in the background as you reach the 4,000 word limit for your profile. Upon finishing you bang the keyboard with your fist and say "Take that dating site! I know what to say about me! Don't you ever think I won't know what to say about me again…cause I could easily type 4,000 words alone just on how much I love animals!"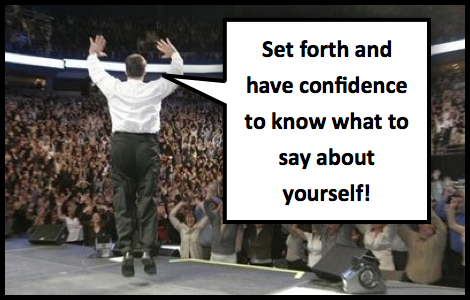 Beaming with pride and confidence, you wait for the messages to pile up. A few come in and you pick your first date. You both meet at a restaurant, and you realize she is stunning; a real beauty. You are happy. You both sit down, look at each other, take a long pause and then you say "I have no idea what to say here…" She gets up to leave, you sit there gnawing on a free dinner roll wishing you had Tony Robbins cellphone number for a lifeline.