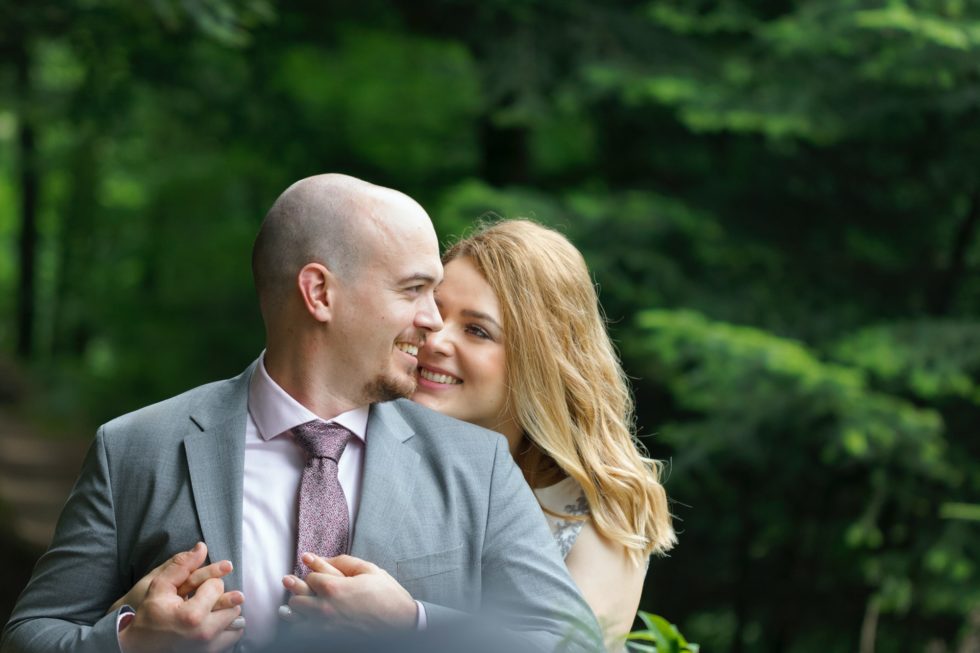 It's a bit scary, isn't it, advertising on the internet that you are single and seeking love?
Some people won't post a photo on their dating profile because they fear being discovered by family, friends, coworkers, clients, or students.
How much information do you need to put out there in your profile?
How much should you divulge over emails or IMs with a potential match?
How much do you talk about on a first date?
In Your Profile
Basics on you – age, height, body type, marital status, job type, hobbies, personality
Basics on your match – what kind of person is she on the INSIDE?
DON'T – use a username that you use elsewhere.
In your profile, you want to entice someone to write you (or write you back!).  This is not the place to tell your life story or write your laundry list of favorite bands.  Keep it short, sweet, and simple.  Leave her begging to know more.
For your privacy, choose a new username.  You would not believe the amount of information I can gather on someone after ten minutes on Google.   Unless you want your potential geek girl reading your post on the abrasive nature of chainmail that you wrote on a LARPing forum when you were 16, I'd suggest a new username.
Over Emails and IMs
Elaborate, elaborate, elaborate.
Keep your personal details personal.
Emails and IMs are the place where I was able to weed out the people I wasn't really interested in meeting.  Maybe he had a decent profile and some good pictures, but if the spark didn't continue in the emails and IMs that followed, that's where I would cut it off.
This is a great time to ask questions about the things she wrote about in her profile and talk to her about the finer details of your mp3 collection.   However, it is NOT the time to reveal your last name, your employer, or any other details that would make you an easy target for a stalker.
"But e," you're thinking, "Stalker?  You've got to be kidding me!"
I wish I was!  It won't happen in but 2% of the people you'll find on the internet, but they are out there and you will thank me when you can cut the relationship off by 1) blocking them from match.com and 2) blocking them from IMs.  When a crazy girl is showing up at the receptionist desk at work, it's a little harder to sweep under the rug.
On a First Date
Here is where your discretion comes into play.  She's made it out of the emails and into the first date territory, so she must be acceptable.  Use your gut – if she seems trustworthy, open up.   If you have doubts, steer the conversation in other directions and discuss events, not people.
Privacy vs. Honesty?
We all remember that honesty is important.  What do you do when someone asks for information that you're not ready to divulge?  Be honest.  "I'd rather wait until we talked a bit longer before sharing that.  Tell me more about that awesome movie you saw…"  It can be tough to say, but as long as you're not holding back on your last name after a month of dating, then she should understand and respect you enough to wait.