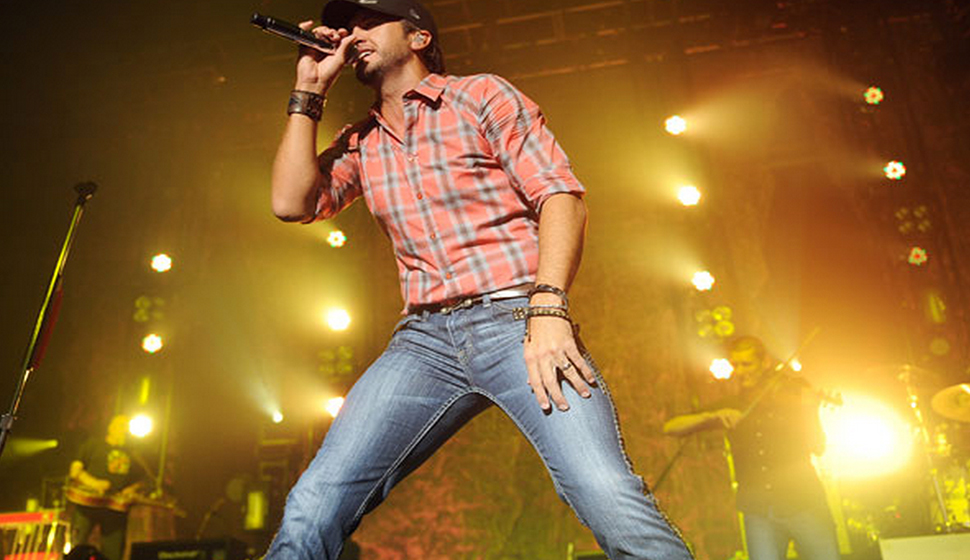 Because for women, denim is truth serum.
Jeans remain a staple in our wardrobes because denim is meant to withstand time—and indeed it has. The material was accidentally created in Nîmes, France in the 18th century, when the André family attempted to replicate an Italian fabric known as serge. What they produced was dubbed "serge de Nîmes," later shortened to, "denim."
But it all really began when Bavarian immigrant Levi Strauss brought denim to America, more specifically to San Francisco, in 1853. (Gold Rushers needed sturdy prospecting gear, after all.) Eventually, Strauss and Reno, Nevada-based tailor Jacob Davis secured a patent to create work pants reinforced with metal rivets, marking the birth of the classic blue jeans.
But today, a man's jeans don't just let women know he's rough around the edges; they've evolved, metamorphosing into a gamut of both socially acceptable and horrendously objectionable styles. Jeans speak volumes and could either make a man or break him. So without further ado, here's the profile of you, as told by your blues…
 1. Tapered Harem Jeans
These are those drop-crotch denims that make you appear as though you've had an accident of sorts, or you're making room for a third leg of sorts.
What they say: You likely work at a fashion-tech start-up and value time over money. You also value comfort over style, so you'll probably put very little effort into selecting a restaurant for our first date.
Reserved for: Justin Bieber, and only because he already has the money you're not worried about making.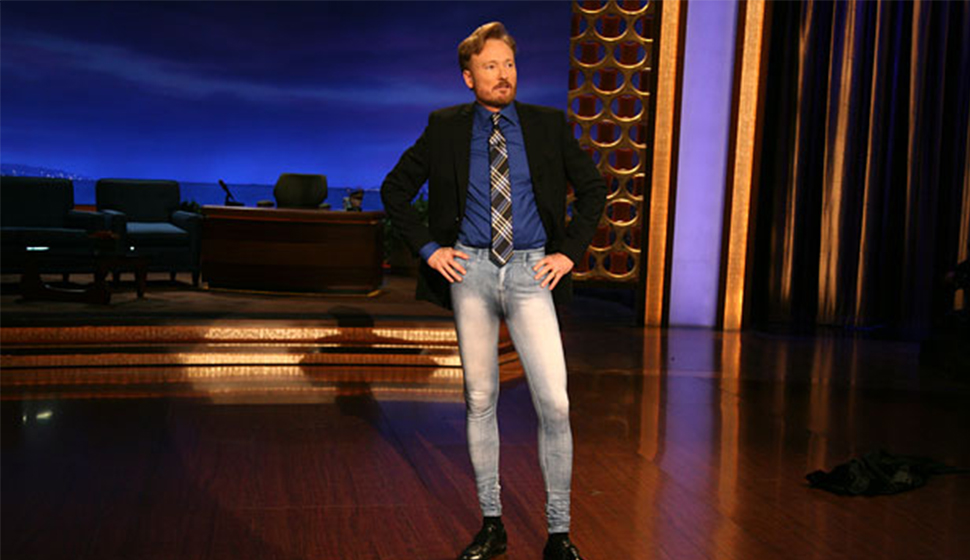 2. Skinny Jeans
We're talking slim stretch denim, sometimes paired with keys hooked to a belt loop via some sort of rock-climbing clip, because you can't physically fit them in your pockets.
What they say: You're either the tall and lanky fella who will eat a lot but won't judge me for doing the same, just because you embrace confidence above all else. Or you're the not-so-lanky fella who also eats a lot but won't judge me for doing the same, because your confidence is really through the roof.
Reserved for: Anyone, so long as you rock them with a coolness about you—and don't mind if 75 percent of the bar thinks you're kind of a tool.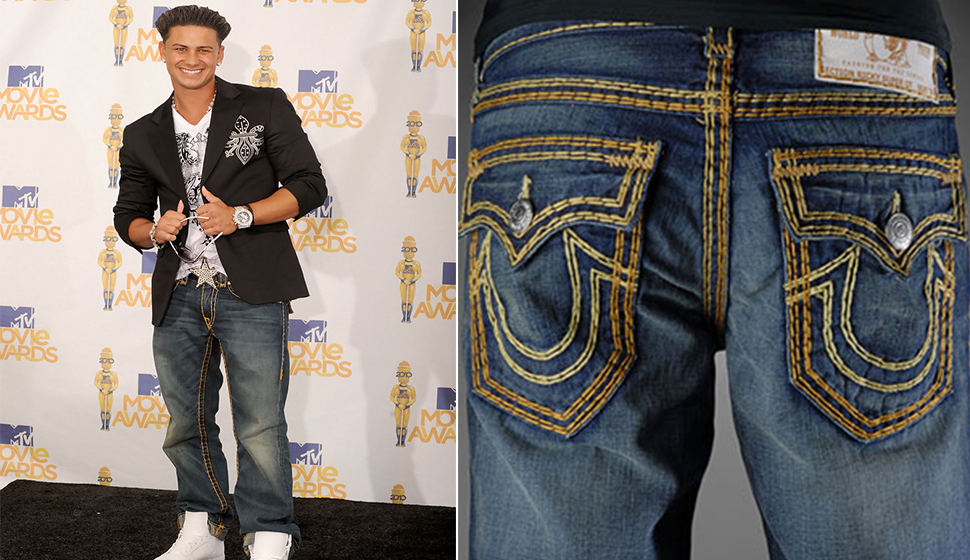 3. Exaggerated Butt Pocket Jeans
This category includes anything with overwhelmingly and unnecessarily large pockets that extend past the butt, bedazzled pockets, or pockets with white- or gold-stitched seams and buttoned flaps. In other words, all things True Religion.
What they say: You spend a lot of money on material things in hopes of evading the look of basic; the verdict: you are as typical as they come.
Reserved for: Not even Pauly D.

4. Baggy Bootcut
Clifton bootcut with flair or straight-legged—the worse offense remains a toss up. These are often worn with untucked striped button-downs. They sometimes have a striped stretchiness themselves or intentional fade over the mid-upper-thigh.
What they say: You're probably a good person and love your hometown, but you also never left your hometown.
Reserved for: Teens in teen clubs.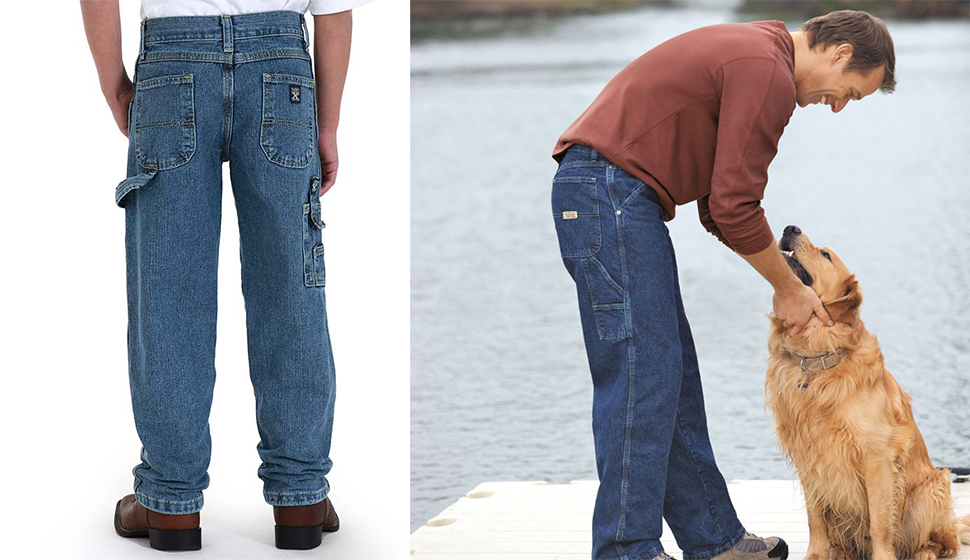 5. Wrangler Carpenter Jeans
When I think of jeans with crisscross pockets and hooks, I immediately think of a middle-aged Roto-Rooter man out of uniform—not that I've ever seen one.
What they say: You're probably in your mid-40s but lie about your age, and you most likely get a kick out of commercials featuring retired NFL quarterbacks.
Reserved for: Dads.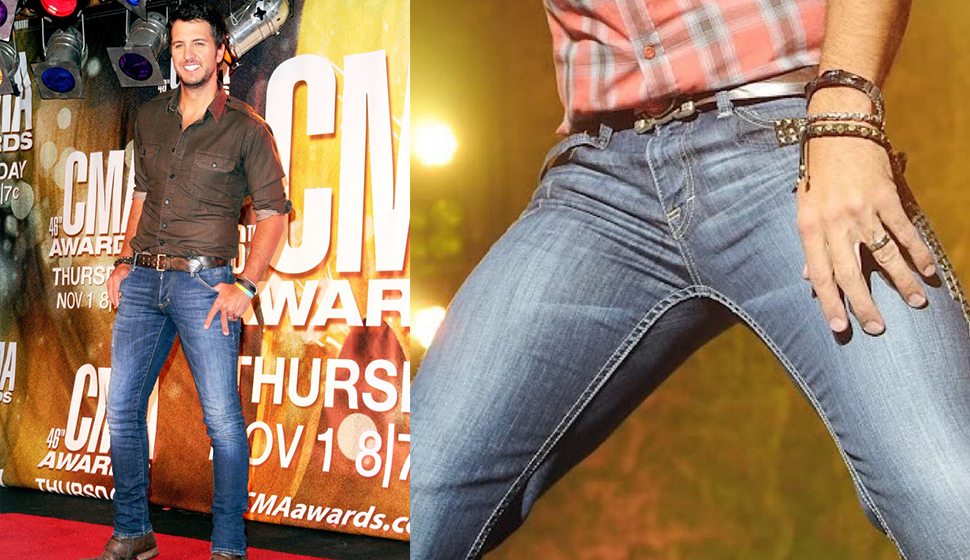 6. Fitted Jeans
The Luke Bryan-style, perfectly snug, butt-hugging, leg-elongating jeans…
What they say: Your catalog-esque look says you're clean, probably volunteer as a coach or mentor of any kind to change the lives of prepubescent boys and you know what you want because you know what suits you best.
Reserved for: Universally welcome—no, encouraged.
 7. Cropped Jeans
These are almost a cross between capris and floods but are far more socially acceptable than both.
What they say: You're active and like to get your feet wet (hence the cropped hem). So you dabble in a lot of different things, which probably makes you an interesting conversationalist, but also says that you're a difficult one to lock down and perhaps a commitmentphobe.
Reserved for: Men on the move.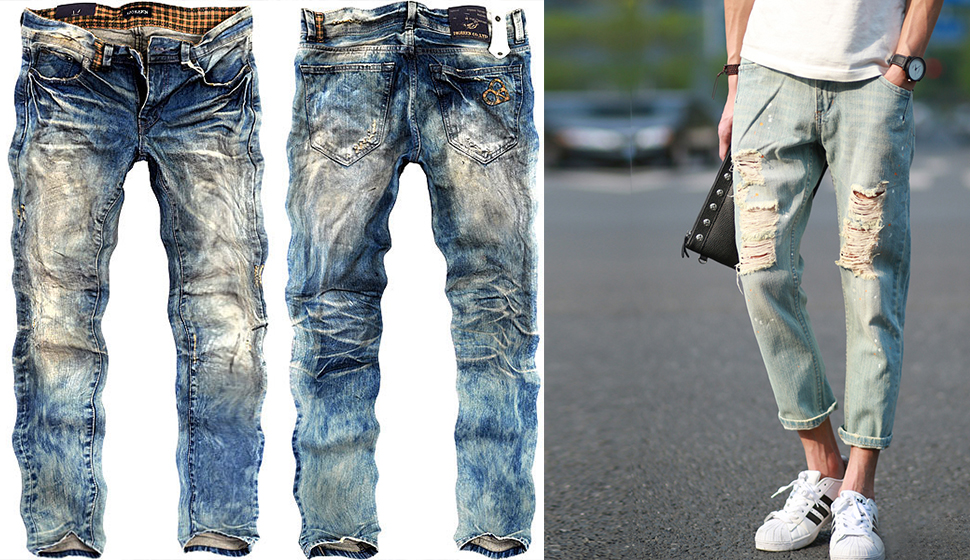 8. Acid Wash Ripped Jeans
Light-colored jeans dipped in chlorine bleach, hacked with a pair of scissors and frayed with a razor at the knee, are a thing of Europe.
What they say: You're just endearingly unaware. You probably also like to be the little spoon and will ask women on dates without an actual plan.
Reserved for: Foreign transplants who deserve some slack.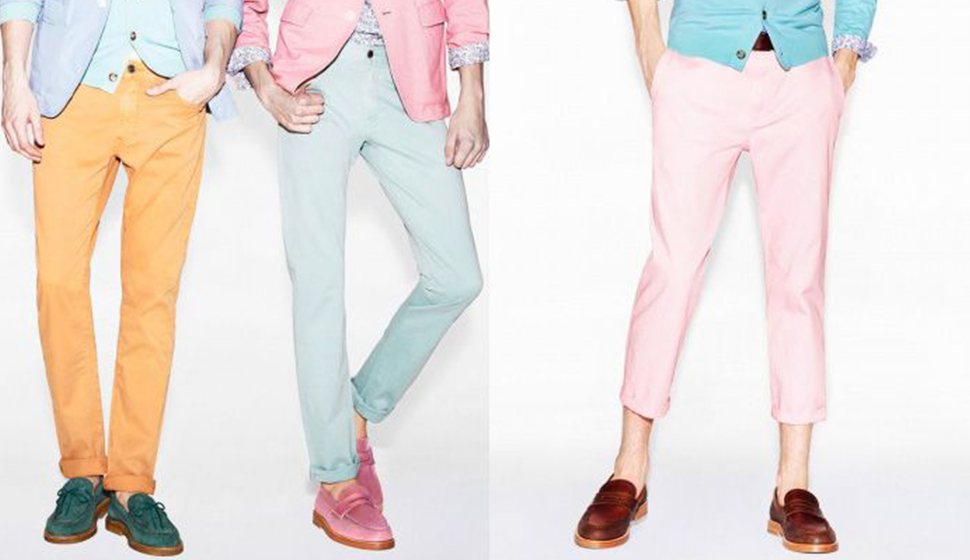 9. Pastel-colored Jeans
This category includes Nantucket reds, pale blues, light pinks and yellows, oft-printed with lobsters or whales.
What they say: You hail from the Northeast Coast, spend summers in Newport and probably come from a good family. Though you may have never held an internship, you've had job security since college.
Reserved for: Summertime. Don't be the guy to break these out off-season.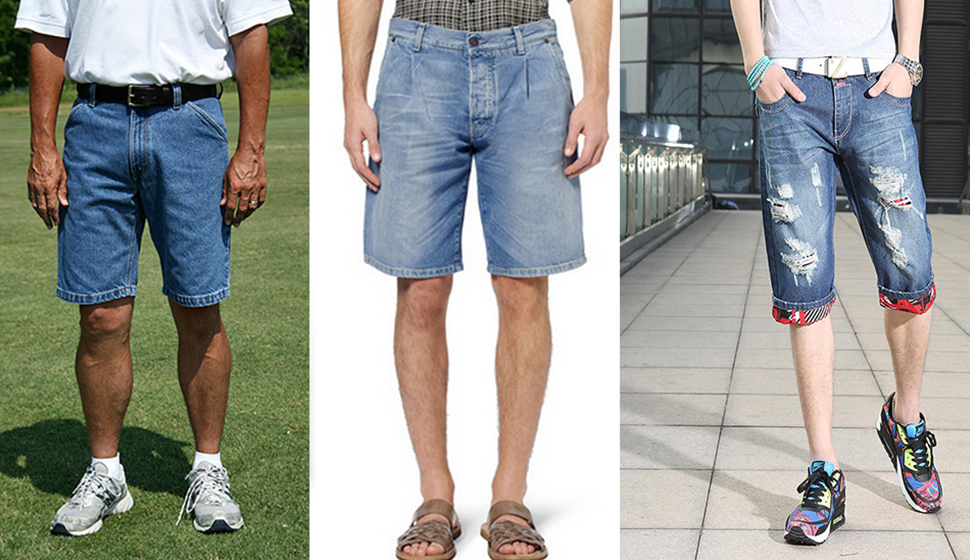 10. Jorts Literally, jean shorts.
What they say: They don't say; there are no words.
Reserved for: No one, ever.