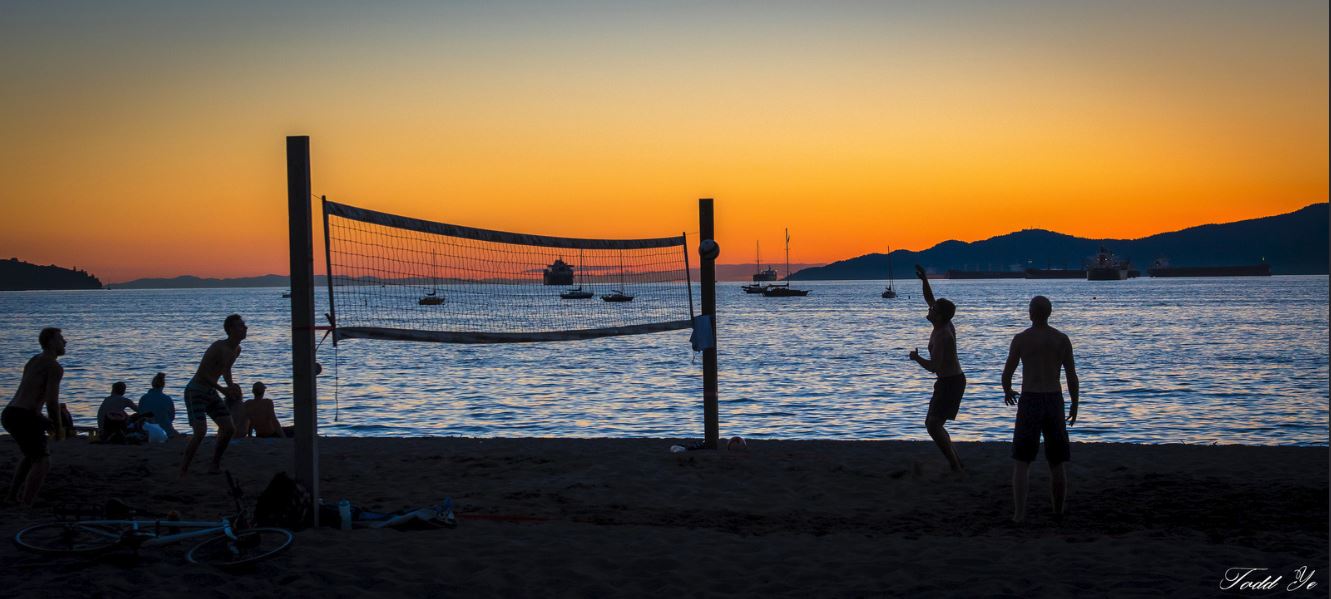 Summer is here which means the beaches will be overflowing with guys and girls frolicking in the sand and surf, searching for fun in the sun and a steamy, can't-write-home-about-it summer fling too. So, if spring cleaning included cleaning your boyfriend closet out and you are ready to heat it up with a hottie, start by unleashing your inner flirt (wink at the cutie playing catch with his dog, offer a slushy to a surfer, invite a guy to windsurf with you) and follow these foolproof tips to bag a boy at the beach:
Three is the magic number.
Guys often hit the beach in packs so it is best to have a comparable number in your own group. If you go solo or in a pair, a guy feels like he is crashing; traveling by the dozen and a single guy or even a small clan might be intimidated. Three allows for balanced mingling.
Choose young, crowded beaches.
Do your homework. There are family beaches, gay beaches, dog beaches, beaches for the elderly and there are beaches where the young and single gravitate. That's where you want to be. Often these beaches are near restaurant/bars, which encourage keeping the party going after sunset. Be sure to pack beach to evening clothes.
You are what you wear.
All bikinis are not created equal in the eyes of men. A simple black or white suit says polished and sophisticated. Pastels or florals say fun and sweet. Neon says attention starved. Heavily jeweled says high maintenance. So consider the message you want to convey before suiting up, but regardless, make sure it fits properly, you love it and that you don't forget to wear your most magnetic accessory – your smile.
Opt for beach friendly beauty.
The beach is not the club, so easy does it on the makeup, jewelry and hair. Stay fresh-faced and bright-eyed all day long with just an occasional spritz of detangler, neutral lip-gloss, waterproof mascara and concealer if needed. Beach guys aren't attracted to girls who refuse to have fun in the sun (or water) out of fear of getting her hair and makeup messed up, or worse yet, a girl with runny mascara.
Scout a good spot.
Don't be the first one on the beach. Wait until it fills up just enough so that you have options of where you want to hunker down for your first rotation. Position yourself near a small group of cute boys. If sparks don't fly within the first hour or so and relocate to a new boy haven to increase your odds, just as you would in any other social situation.
Get up off that booty
Don't just lie there, get up and get active. Most guys head to the beach to play on it, not perfect their tan. Take a walk, play Frisbee, go for a swim. Pack beach games like hackeysack, a football or ring toss and use this to lure guys in ("Whoops – did I just overshoot my birdie into your football circle?") or as an opportunity to invite them over ("We need a 4th player, care to join?") And don't worry, you still get a tan even when you aren't trying.
Tune in.
Although closing your eyes and escaping into your favorite playlist can seem like the best way to enjoy a day at the beach, especially when spiked with an occasional nap, this makes it rather challenging for a guy to approach you. Headphones or any electronic device for that matter is essentially like hanging up a do-not-disturb sign.
Be hospitable.
The way to a man's heart is through his stomach, so be sure to pack a cooler full of delectable snacks. Skip the girly ones like hummus and veggies and think boy bait like chips and salsa and homemade chocolate chip cookies. An afternoon nibble and if your beach allows for beer, a cold one, will certainly score points with neighboring hotties.
Skip the tabloids.
Interested guys are looking for a way in. Since he can't comfortably comment on your outfit (since you'll be barely be wearing one) or something he overheard you say like he could at for example, a bar, consider bring enlightening reading material or an activity that showcases something interesting about you and therefore gives him a conversation opportunity.
Ask for help.
The beach is the perfect place to test a guy's chivalrous potential. Whether you need help reaching that hard-to-get spot with sunscreen or can't get your umbrella to stay in place, inviting a strong-armed cutie to rescue you is a great way to kick-start a connection.
Join beach teams (volleyball, running) or take beach classes (surfing, yoga).
The easiest way to meet guys surfside is to sign up for a class or team. Often the guy to girl ratio works in your favor and this dynamic guarantees that you are instantly introduced to a flock of men that you will have the chance to get to know over the course of a few months.
On vacation? Cheesy works.
The rules don't apply when you are on vacation. When man shopping at the beach, it is perfectly ok to do things you might never do back home such as send a guy a drink (especially if you are at an all-inclusive where they are free!). Lose your inhibitions and go for it – remember your chances of seeing these boys again are one in a zillion, so why not?!.
Think before you drink.
Hot sun and alcohol are a bad mix. Be mindful of your liquor levels and be sure to stay hydrated throughout the day to avoid the ultimate humiliation – throwing up in front of a hot prospect.