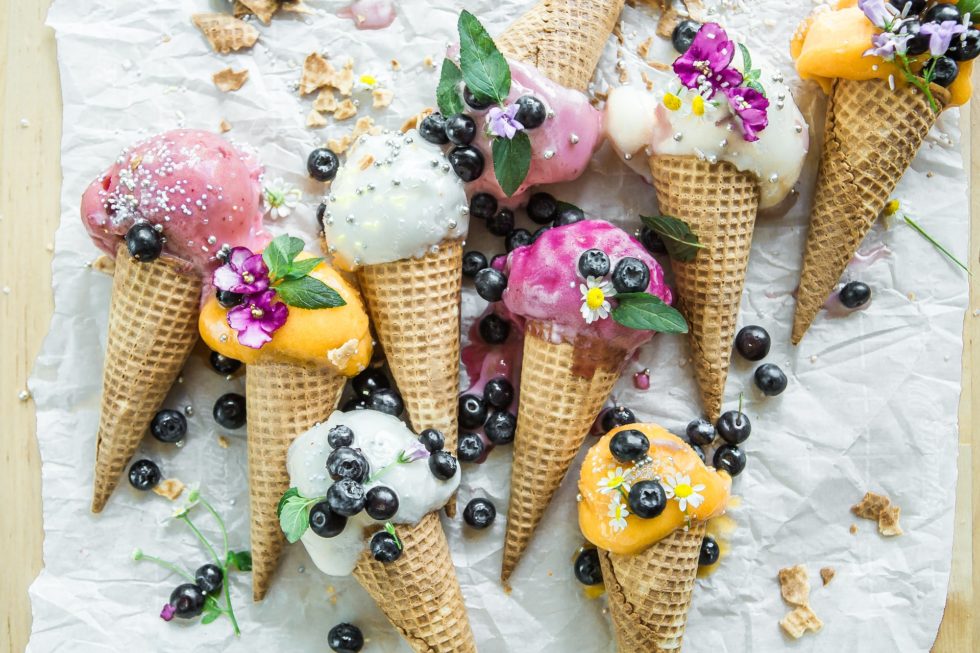 There are lots of reasons to love ice cream – it's sweet, it's cold, it's portable, and you can have it any time. It also happens to be a dessert deeply connected with some of the best times in our lives. Whether you realize it or not, ice cream has been there as a marker for childhood, and a common element that brings people together. But it's much more than something that kids enjoy every summer. You can also use the wholesome nature and delicious flavor of ice cream to create a romantic experience for you and your sweetie. It's the perfect mix of innocence with a touch of decadence when you're spending time with the person you love. Let's take a look at how ice cream can play a role in enhancing the romance in your life.
A Walk on the Beach
There's nothing more romantic than a stroll on the beach, and ice cream can make it even better. Pick a warm summer day and head to the beach just when the sun is about to set. There's bound to be a concession stand somewhere where you can pick up some ice cream. Chances are they'll still have flavors you remember from when you were a kid. With your hands held and ice cream at your side, you can enjoy the gorgeous sunset and warm ocean air.
Cuddled on the Couch
Who says you have to do something exciting to enjoy time together? A couple who cuddles together stays together, and you can strengthen that bond even more with a big bowl of ice cream. Grab your favorite blanket, pop the latest movie into your DVD player, and get two spoons to go with your ice cream.
After a Fight
Every couple fights, but sometimes making up is the funniest part. After you have said your sorrys and you're back to being on kissing terms, share a bowl of your favorite flavor. Or if your partner is still mad at you for some reason, there's no better way to break the ice (no pun intended) than with ice cream. It's such a sweet treat that no one can stay mad when they're eating it.
A Banana Split
If there's one thing that certain about banana splits, it's that they aren't meant to eat alone. So if you're looking for something to do, bring your sweetie to the local ice cream parlor for a great banana split. They are made for sharing, and you can get them loaded up with all kinds of goodies. Go crazy with the whip cream, sprinkles, syrup, and chunks of cookies. Don't worry if you can't finish it yourself because there's someone right there to help you do it.
After a Date
You've taken your date to a great restaurant and had a wonderful meal. There's no better way to top off than with an ice cream dessert from the menu. This is a great way to go whether you've had a heavy meal or something light. Rather than getting something filling like cheesecake, ice cream is the perfect thing to share after a fancy dinner. Best of all, it's probably one of the more affordable items on the menu.
Make it Together
Making this delicious treat can be a lot of fun. It's even better when you and your sweetie put it together with a fun recipe. You'll undoubtedly find yourself laughing and enjoying the process from the very beginning. Neither of you has to be a professional chef in order to pull it off. All you need is an ice cream maker, the right ingredients, and about an hour before you have a yummy final product. And when you're done, dim the lights, set out a few candles, and enjoy your ice cream together.
It might seem too good to be true, but ice cream really is one of the easiest desserts to make. Basic recipes are simple to follow, and you can make adjustments for different flavors. You can visit icecreamakers.com for great recipe ideas and product reviews for the best makers on the market. Being able to produce ice cream whenever you want is a great thing to have in your culinary repertoire whether you're cooking for your family or your spouse.