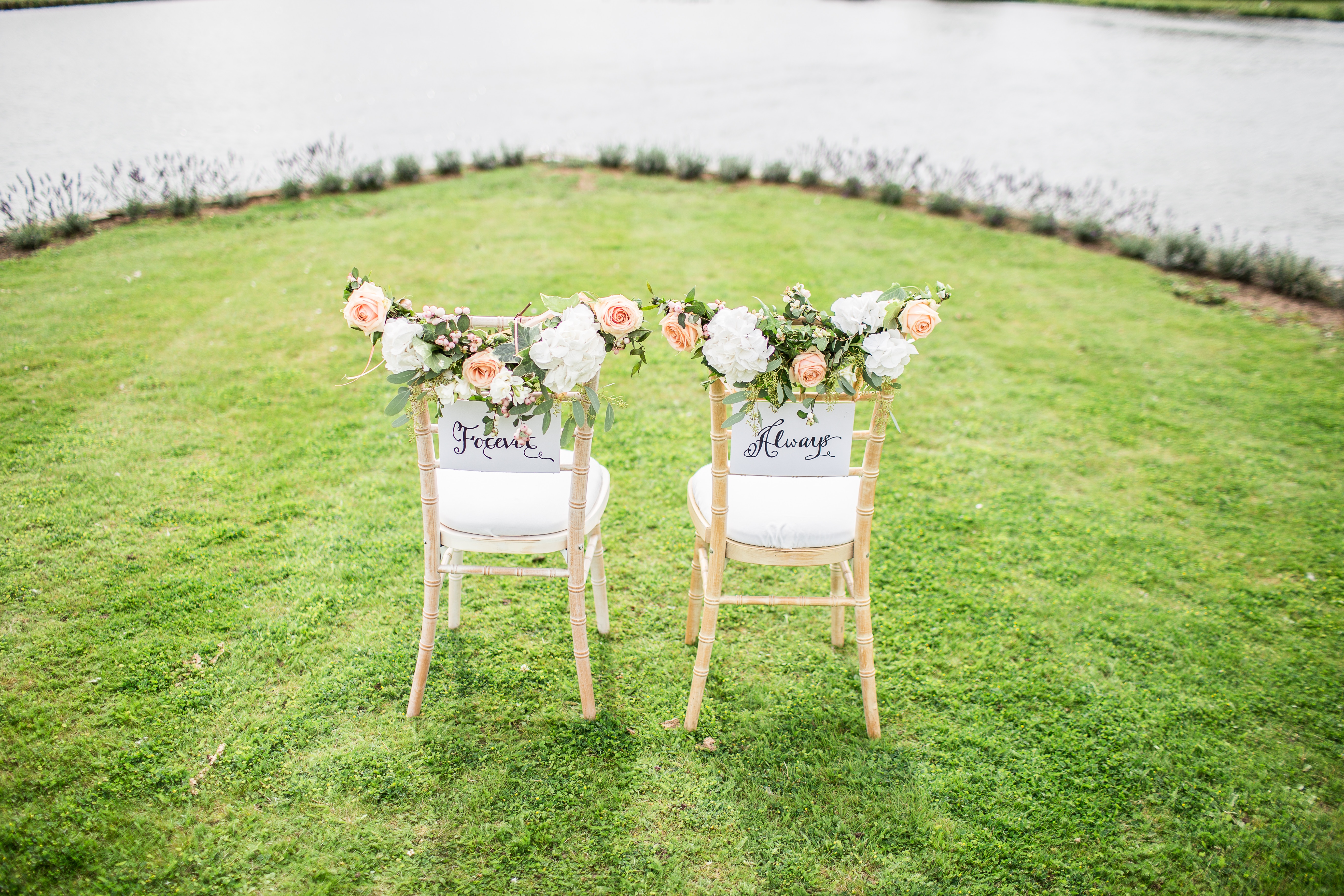 Lora found someone just four blocks away!

"I was just browsing through Loveawake one day, when I ran across a gentleman whose profile caught my eye. I sent him an Icebreaker. He wrote back. Interestingly enough, he lives four streets down from me. We met two days later and have seen each other nearly every day since. He is a terrific guy. We have many of the same interests — we knew that before we met because of the profiles." — Lora S., 44, Florence, Kentucky.
Tip: Attach a photo to your profile.
Tip: Be honest.
"He is awesome in every way!"

"On the day I was going to cancel because I hadn't met anyone who was right for me, someone sent me an instant message. I responded but had no clue how he knew who I was. He explained he had seen my profile many times on the personals but I was never on-line for him to contact me. We continued to send IMs for more than an hour. Then we got on the phone. That call kept us both up all night. We set a date to meet, however the next day we knew we needed to see each other sooner than we originally planned. We met at a little coffee shop in the afternoon and talked until closing time! He is awesome in every way!" — Desirae J., 33, Oak Park, Mich.
Tip: Keep an open mind with meeting people. Just because a person doesn't have a picture on his profile or even if the picture doesn't make the person look very attractive still give them a shot. A lot of folks use a web cam photo and those pictures are often blurry and distorted, when you see them in person it's like WOW you look pretty good!
Tip: Don't be afraid to be yourself. Someone out there will find you to be perfect just the way you are; trust me!
"Something just told me that I should meet her."

"I had been on Loveawake for about three months and received many Icebreakers and messages. I had also sent out quite a number of them, but for some reason it just never felt ready or right about actually going through with the meeting someone. Then on January 30, I got a message from Michelle. She didn't even have a picture in her profile, however something just told me that I should meet her. We met five days later at a mutually convenient restaurant. Things felt really good and comfortable. After about three dates, we discovered that we must be what people call, 'soul mates.' Neither she nor I had ever understood what that was, however if you asked me, I would say it's the most amazing feeling. It can only be felt and it's difficult to describe. We can sit for hours and just be frozen in time and locked in eye contact. Time stops and everything around you becomes unimportant." — Charles F., 42, Santa Clarita, Calif.
Tip: Be 100 percent honest and polite.
Tip: The Icebreakers are a must!
"I flew half way around the world to be married."

"David and I met on Loveawake in November of last year. He was stationed in Lawton, Okla., in the Army. He had just returned from Iraq where he fought in the war for six months. When he sent a reply to my profile, I was reluctant to respond because he was in Oklahoma and I was in Florida. I did suggest we could spark a friendship. It turned out he was from Florida, too, and he had family in my hometown. We started exchanging emails and within three weeks David came to Jacksonville. We arranged to meet on Thanksgiving night. From the moment I opened the door and saw him, I knew he would be someone special. We hit it off right away. We made plans to go to Disney World with our children for the weekend. We spent two wonderful weeks together, before he reported for duty in South Korea. We continued to correspond via email and he called me three or four times a day. We would also, meet on line (Yahoo! Messenger) every day during David's lunch break. In February, he proposed to me and asked me to meet him in Korea to marry. I flew half way around the world in March 2014 and we were married by Korean Law and at the U.S. Embassy in Seoul on March 22. We are currently on our honeymoon. We are very happy together and are looking forward to a future as husband and wife." — Laura B., 32, Jacksonville, Fla.
Tip: Dating online can be a lot of fun. Just make sure you are honest and open-minded. You can meet people from all different backgrounds and you never know who could turn out to be your perfect match.
Tip: Be patient. The first person you meet may not be your "Prince Charming," but don't give up. He will come along when you least expect it.
"Life is definitely a whole lot better now."

"I met Brad through my personal ad. He sent me a very nice, long intro about himself. He was very eloquent and definitely made me want to know more about him. We started sending emails back and forth for a few days and decided right away to go out. The first date was a lot of fun. We went for ice cream and a movie. We've been dating for just about two months now and everything is going great. We're looking to move in together within the next couple of months. I love spending time with him, life is definitely a whole lot better now that he is in it." — Adrienne B., 28, Batavia, Ohio
Tip: Give it time and write to or respond to as many ads as you can that interest you. You never know which one may be "the one."
Tip: Give your ad something to catch someone's eye like a great title or 1st sentence. A picture helps a lot too.
"I was surprised at how many people in the area were listed."

"I had just been recently divorced and tried Loveawake. I live in a very small town in Texas and didn't expect to find anyone. I was surprised at how many people in the area were listed. I met one particular man through personals and after a very short time we both fell in love. We do not travel in the same circles, nor do we have any mutual friends. There is absolutely no way we would have met, had it not been for the Loveawake. We know we want to spend the rest of our lives together and have talked of marriage. I didn't know that sweet, honorable, decent men existed anymore and was pleasantly surprised in finding him with the help of Loveawake!" — Diette D., 44, Alpine, Texas
Tip: Don't rule someone out because they are not your perfect match. The man I met and fell in love with was not my perfect match but he is now.
Tip: Don't be afraid of meeting, just use normal caution as you would with anyone you first meet.
"I have never matched with someone so much in my life." 

"I came to Loveawake to find new friends in the area where I will be stationed next. Then I started talking to this guy and I have never matched with someone so much in my life. We have talked every night for a month now and he is coming up to North Dakota to meet my son and me. It's almost scary how much we have in common and he wants to spend the rest of his life with my son and me as I do with him. I have never been so in love with someone." — Madeline, 23, Minot, N.D.
Tip: Even if you only make one new friend, you should try it.
Tip: Give it some time. Many people are trying online dating. In time you'll find that "someone" as I did.
"It has been nothing short of a Cinderella story."

"Using online personals was something I told myself I would never do. However, on Feb. 1, 2012, I changed my mind and took the plunge. I got an email the next day from a guy that seemed perfect for me in every day. We emailed each other for a few days before agreeing to a dinner date. He showed up with roses, and I immediately hugged him. We spent a wonderful evening together, and became inseparable from that day on. Gus and I were engaged the day after Easter in 2013. On Sept. 28, 2013, we married in Jamaica! It was the wedding and honeymoon of our dreams. We spent five days there, and married on the beach. It has been nothing short of a Cinderella story. The more time I spend with my husband, the more I love everything about him. I still cannot believe it is for real. Every now and then, I ask him, "Is it real honey? Do I really get to keep you forever?" We are currently building a new home, and moving this summer." — Heidi S., 33, Somerville, Ala.
Photo by Jeremy Wong Weddings on Unsplash