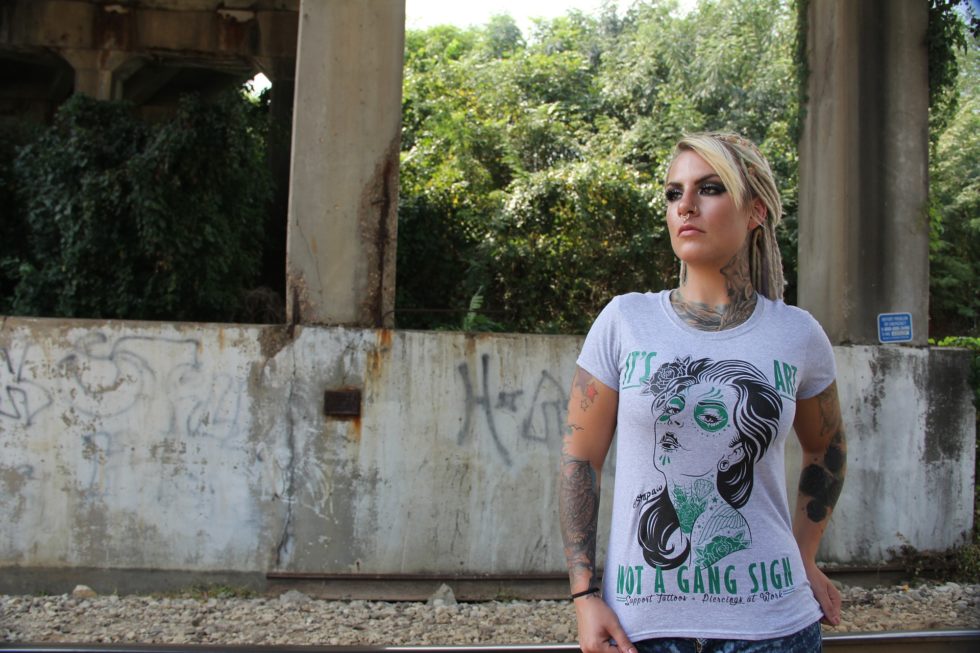 Finding the right gift idea to really show your boyfriend that you care can be tricky; it's hard to know exactly what to get to express to him that, despite the ups and downs, he really means the world to you. Shopping for guys in general can be tough, and most of the time it's easier to just get them something simple, such as a bottle of their favorite whiskey or a nice thing of cologne, but for the times when you really want to do something to show that you know him on a deeper level, it's best to get creative. A custom t-shirt can make a great, functional gift that lets the special guy in your life realize you really do care.
Showcase a Special Photo
No, not that kind of special photo, but try to think of something else that will stand out and grab his attention as soon as he sees it. The thing to remember about custom t-shirts is that they make just as good of a wall decoration as they do an actual shirt, so the image doesn't have to be something he'll wear around everywhere. It can be a photo from a special vacation you two took together (but please ditch the idea of matching t-shirts with each other's photo on it), a picture of him as a kid with his favorite childhood pet, or an image that symbolizes his dreams (maybe a picture of Mt. Everest if he's an avid climber, a photo of a stethoscope if he's in medical school…you get the idea). The point is to really get creative and choose an image that lets it do the talking for you; a meaningful image on a t-shirt can be a creative and unspoken way to say that you know, value, and respect him and his interests.
Quote It
A quote can be a great thing to put on a t-shirt for your guy. It's a more tangible and up-close version of a handwritten letter or note, and it's something that he can either wear or hang up and think of you every time he sees it. You have a couple choices when choosing a quote: it can be a direct representation of your undying love and affection, or it can be a great way to prove that you listen to him and know what he cares about. For example, "You know you're in love when you can't fall asleep because reality is finally better than your dreams" is a great love quote from Dr. Seuss, and some men would really appreciate the sentiment behind that. If your guy isn't into the romantic stuff (and face it, some just aren't), then it's important to not push that on him. Maybe a t-shirt with his favorite quote from Reservoir Dogs would better suit the gift (and that might prove your love more than anything). Whatever you choose, make sure you're making it for him, not for you.
Let it Be Funny
Sometimes the best way to get to a guy's heart is to be able to make him laugh. If you're having a hard time finding a special photo or a quote to go on the t-shirt, you might be making it harder than it is. The whole reason for making this gift is to do something out of the ordinary to let him know he's a special part of your life, and sometimes letting loose and being silly is better than trying too hard to be overly sentimental. Think of an inside joke you two have together, and find a way to illustrate it on the t-shirt; your ability to be creative and funny at the same time will be impressive, and the fact that you're remembering a time you two spent together will really make the gift thoughtful.
Choosing a gift for your boyfriend doesn't have to be hard. In fact, it can be a fun and exciting chance to forgo any traditional gifts and really get creative. A t-shirt can make for a unique gesture that's a long lasting reminder of your feelings; cologne gets used up and whisky gets drank, but proving you care about him enough to make a homemade gift should be just enough to win him over.