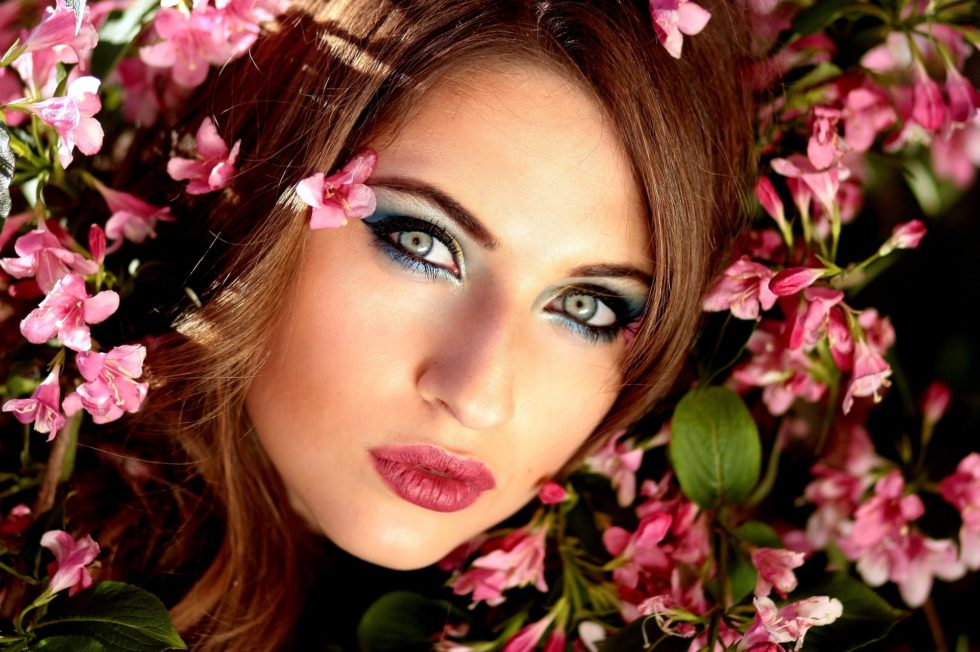 When it comes to date night, every woman should have some go-to beauty tips up her sleeve. You are in luck, as I have picked up a few navigating the awkward jungle of singledom. I mean, we've all been there. You arrive, you're perfectly preened  – it's been a test of patience and practice, emotions are heightened. Whether it be lipstick on your teeth, a bold eyeliner blot or an eyebrow pencil that has gone rogue, there is always one date night beauty mistake to be made, and there is always a way to prevent it.
Here, I have formed a list of my date night beauty tips. Each of these babies have saved me from the most common make-up mishaps on a date. You're welcome!
INVEST IN A GOOD LIP LINER
There is nothing worse than flashing your gloriously prepared coy-but-sexy first date smile and realizing there is lipstick all over your teeth. After applying your lipstick (no matter the shade) wrap a tissue around your finger and pop it in your mouth. Purse your lips then pull your finger out. Voila!
USE A SPOOLIE TO STYLE YOUR BROWS
Trust me, it happens to the best of us. You venture into the light of day and realize your eyebrows are too dark. The answer? Be sure to color your brows, but do so only in the areas that are sparse. When you are lining your eyebrows, whether you are drawing them on, shading them in, or brushing them about – always use a spoolie before and after! Even when plucking, brush a spoolie through your brows beforehand to get the perfect shape.
UTILIZE WHITE EYELINER
Just last week I was on a date, and after two or three cocktails, I ventured to the bathroom to be greeted with unwelcome panda eyes. Lesson learnt? Don't go overboard on the smoky eye. Everyone knows a smoky eye is sexy, but most men prefer less eye make-up on a date. Stick to a light bronze or brown eye shadow, and use a white liner on your waterline and in the inner corner of your eye to make your eyes look naturally bigger.
HAND DRAW YOUR WINGED-EYE
A universal beauty mishap, a rushed winged-eye can turn into a blotchy nightmare. Prevent any rogue flicks by drawing your winged-eye in its desired triangle shape before you color it in.
ADD SALINE SOLUTION TO MASCARA
Mascara's run out mid-bathroom beauty break? Not ideal. To help it stay moist and last-longer, add a little bit of saline solution to revive it. Always keep in mind, you are only supposed to keep the same mascara for three months, as it can collect bacteria and lead to eye infections (now that would not be pretty).
HEAT YOUR EYELASH CURLER
Every girl wants the ultimate curled lashes. Heat up your eyelash curler with your blowdryer to curl your lashes more easily and help them last longer. Wait until it cools slightly but is still warm, as you don't want to burn your eyelid!
DON'T JUST BRONZE YOUR CHEEKS
Summer has just arrived, and none of us have our desired tan yet. You definitely don't want to venture into the natural light and scare off your beau if you only have bronzed cheeks and everywhere else is moonlight pasty. If you want your summer glow to look real, be sure to apply bronzer lightly to your cheeks, neck and décolletage to even out your skin tone. When applying blush, smile and then start your blush on the apple of the cheek. Blend the blush back towards the top of the ear.
MATCH YOUR CLOTHES TO YOUR COLOR
When it is time to get creative with color cosmetics, the key is pairing a bright shade with a neutral outfit. When opting for colorful make-up, let it do all the talking and leave the bright clothes at home. If you are looking for a strong, wet-look finish when applying colored eye shadow, be sure to dampen your brush beforehand to create the desired effect.
Do you have any go-to date night tips? Would you do any of these things before a date?