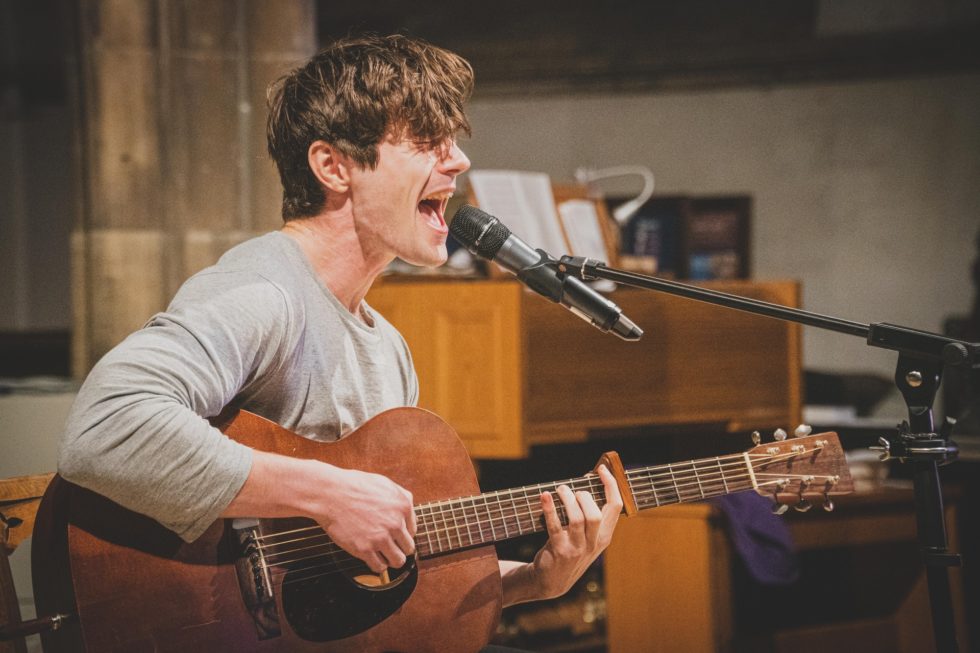 Here is a list of the top 10 really bad love songs to sing to any girl ever. Listening to love songs is one thing but singing them is another matter. Yeah some of these maybe considered great love songs. They may even be considered some of the greatest love songs of all time.  However when you look at the words you begin to wonder… Enjoy.
The Police "Every Breath You Take" – That's something you really want to listen to when you're in the car… a song that's dedicated to all the stalkers out there! You've got to wonder what Sting's logic was at the time; How he can even think he can try and make this sound romantic is beyond me. I'm pretty sure it would creep the hell out of you if you're lying in bed and a girl's whispering these lyrics in your ear!
'Every breath you take
Every move you make
Every bond you break
Every step you take
I'll be watching you'
James Blunt "You're Beautiful" – Okay so if your 'life is brilliant', then why are you getting hung up over a girl who has a boyfriend? Come on man, you met the girl once on a subway! The other big no-no in this song is the fact he focuses solely on her looks. Women don't appreciate this. They prefer men to comment on their decision making such as "nice jacket" or "your hair looks nice". James you chump!
'You're beautiful
You're beautiful
You're beautiful its true
I saw your face
In a crowded place
And I don't know what to do
'cause I'll never be with you'
Meat Loaf "I'd Lie For You" – Why? Why would you do that? You should never do things for a girl, which can lower your values and principles.
'I'd lie for you and that's the truth
Do anything you ask me to
I'd even sell my soul for you
I'd do it all for you
If you'd just believe in me'
Richard Marx "I Will Be Right Here Waiting For You" – Right, I feel Mr. Marx has officially turned into quite the stalker towards one girl in particular… poor bugger. 'Oneitis' in full flow. This girl has left him for whatever reason and rather than pick himself up and move one he'd rather sit alone and whine about it. And besides what makes that girl so special to all the other women out there? It just proves the point that all women are the same; it's just at times you may build a fixation with one girl and start to believe she's in a league of her own. Not the way to go about it…
'Wherever you go, whatever you do,
I will be right here waiting for you.
Whatever it takes or how my heart breaks,
I will be right here waiting for you.'
Stevie Wonder "I Just Called To Say I Love You" – Saying you love a girl a lot can actually put her off. Especially early on in a relationship. There is no need to say it all the time anyways. The odd one hear and then is needed, however it is more important to show her by treating her with respect and looking after her. Just like you would for a close friend or family. Though I can just imagine it, she is laying in bed drifting off to sleep when she gets a call and the person rasps "I love you". Not the best…
'I just called to say I love you
I just called to say how much I care
I just called to say I love you
And I mean it from the bottom of my heart'
Avant "I Wanna Be Close" – There's a few things that are wrong with this song. Okay, it's a good thing you want "to be everything your man's not", but why would you give her everything? This is a big no-no as it just looks like you've got anything else to add to the relationship. If you try and give her everything she wants, after a while she completely lose interest in you because it seems you haven't got a backbone. Plus, can anyone explain to me why on earth you would "to be the hat you put on your head"!?
'I wanna be the smile
you put on your face
I wanna be your hands
when you say your grace
I wanna be whatever
is your favorite place, oh
I just wanna be close
I wanna be the hat you put on your head
I wanna be the sheets
you put on your bed
I wanna be the skirt
wrapped around your legs
Oh, I just wanna be close'
Bryan Adams "Everything I do I do It For You" – Wrong Wrong Wrong. Whatever you do in life you do for yourself. You can do nice stuff for others. Whether that's because it's their Birthday, Christmas or because you are just feeling a little generous. However you should never be doing stuff just for women, especially if it's something you don't want to do but think it will help your chance of success. Like dying.
'Don't tell me it's not worth tryin' for
You can't tell me it's not worth dyin' for
You know it's true
Everything I do – I do it for you'
Billy Ocean "Get Out Of My Dreams, Get Into My Car" – Now I'm pretty certain that if you ever started to compare your girl to a car, she is not going to be impressed with you. And I would seriously be impressed if he is a "non-stop lover" and want know his secrets! Seriously though, not all women would be keen to jump into the back seat of your car as soon as they meet you. And by the sounds of it, he sounds pretty obsessive about his girl. I mean, he's apparently dreaming about her. Overall, definitely not the right mind set to have when approaching women…
'Get outta my dreams
Get into my car
Get outta my dreams
Get in the back seat baby
Get into my car
Beep beep, yeah
Get outta my mind
Get into my life
Oooooooooh
Oh I said hey (Hey) you (You)
Get into my car'
The Beatles " P.S. I Love You" – From the words of a young lady I know, "It would make me feel like someone is smothering me". This is not the desired effect you want to have on a girl.
'I'll be coming home again to you, love,
And 'til the day I do, love,
P.S., I love you.
You, you, you.
You, you, you.
I love you.'
Savage Garden "Truly, Madly, Deeply" – To me, this song is the cheesiest love song I've heard. These guys bring a new definition of the word desperate! Why on earth would you want to be and do all these things for a girl? At this rate not only would she lose interest after a while, but you may lose all your identity as you're trying too hard to be something you're not. Then where would you be when she's long gone?
'I wanna stand with you on a mountain
I wanna bathe with you in the sea
I wanna lay like this forever
Until the sky falls down on me'
Sing these songs at your peril. The may be some of the best love songs and would probably be in the top 100 best love songs of all time, they also made it into the top 10 bad love songs to sing to a girl for good reason.
Remember you have been warned 🙂