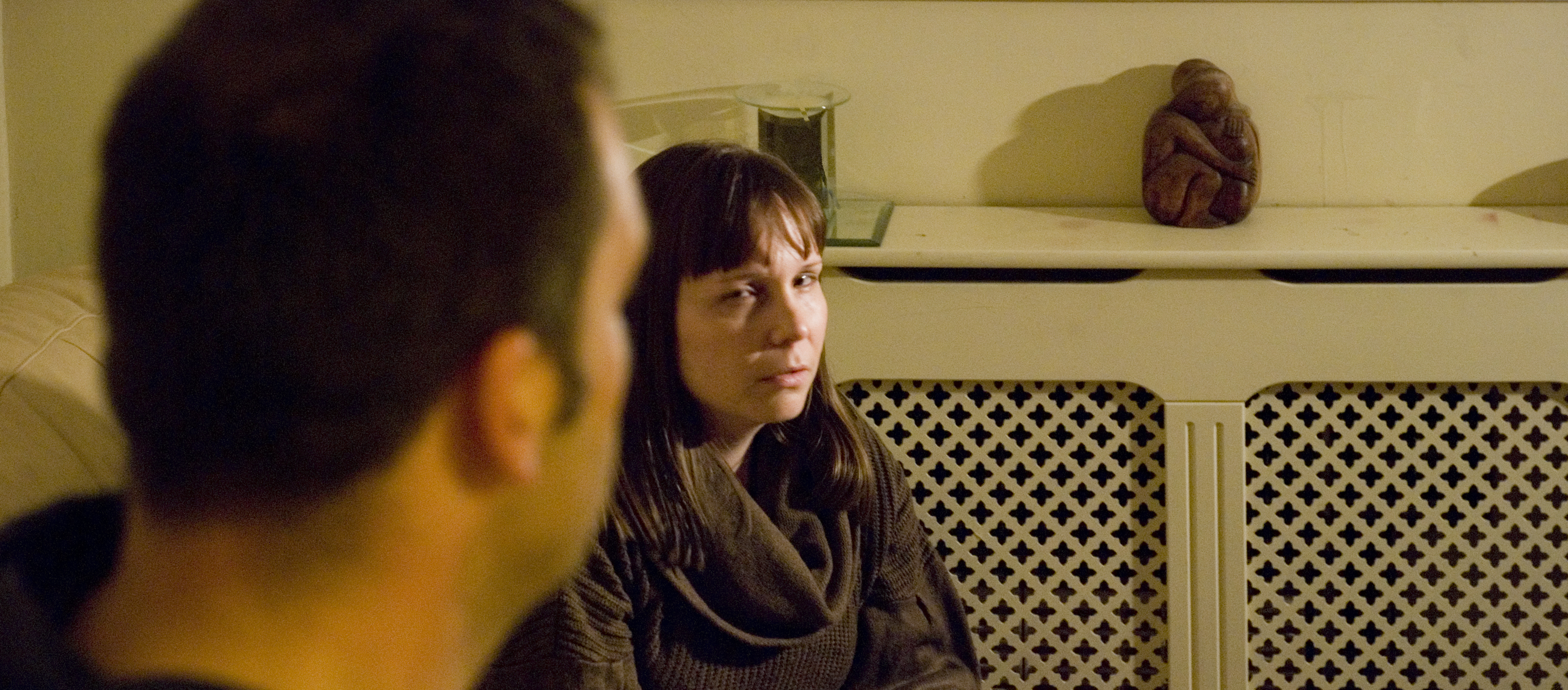 Arguments are inevitable in any relationship — especially if you're being a bitch. But fighting with your dude doesn't necessarily have to mean leaving a FEMA-level dating-disaster blast zone in your wake. There are certain clichés that will never, ever be a good idea in the heat of battle.
Make sure you don't utter one of these ill-advised adages, which are guaranteed to give your spat an unnecessary shove into volatile.
10. "That's it. We're through!" 
As Britney's marriage to Jason Alexander demonstrates, life decisions made on impulse are rarely good ones. Cool down, civilize the discussion, then see where you are.
9. "I feel like there's something you're not telling me."
That you spit when you yell. Please stop.
8. "You're so cute when you're angry." 
Being castrated by a poodle wearing a tutu would be less emasculating.
7. "You didn't used to be like this." 
We TOTALLY used to be like this. You just didn't notice until right now. (You were probably too busy matching your bras and your underwear, the way you used to.)
6. "My mother warned me about this." 
Bringing your mother into an argument is plainly unfair — and only going to hurt you. If we don't hate her already, this will seal the deal for sure.
5. "That's it. No sex for a month!"
Withholding sex is never a good idea. Unless you want us to find it somewhere else.
4. "Are you listening to me?"
We hear you. Is that the same thing?
3. "Men!"
Don't lump us in with those d-bags.
2. "I give up."
This isn't arm-wrestling. We want to work things out as much as you do. While cooling off for a day or two is a great idea, giving up will only prolong the misery.
1. "I knew this was a mistake."
It's cool to say nasty things in the heat of battle and then apologize them away later, but you can't really apologize for revealing a long-seeded, unacknowledged feeling of doubt.