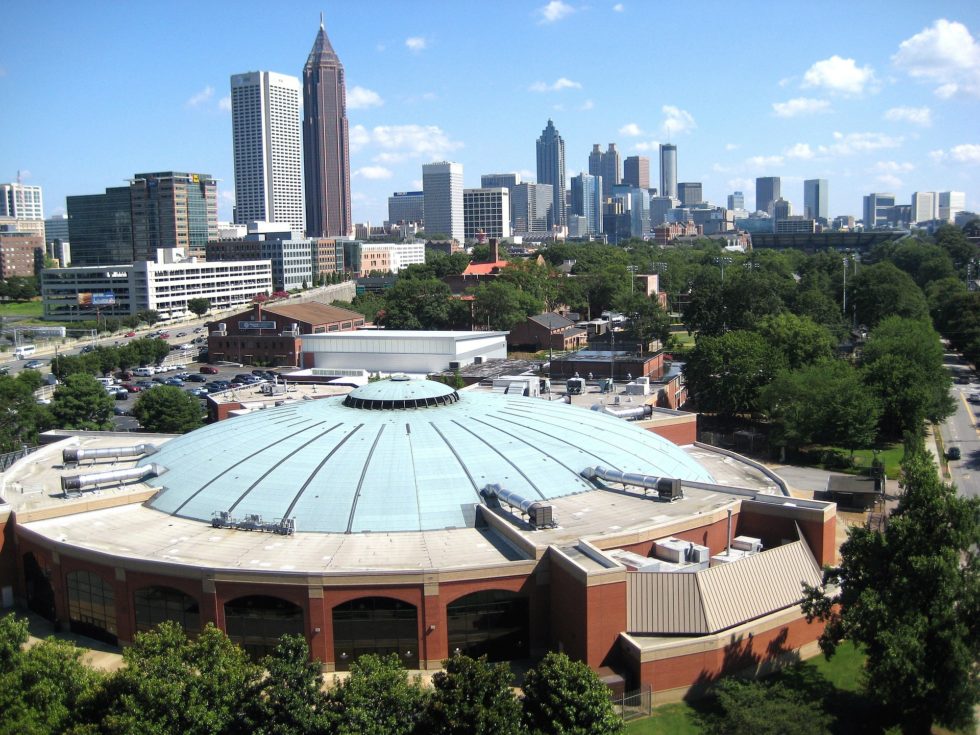 If you and your beloved are considering visiting Atlanta, don't fly empty handed – map out all of the great date ideas in Atlanta before you head out, so you know where you're going and what you're doing before you get there.
Atlanta is beautiful – if you live there, you know. Maybe you're not looking to visit, but you actually reside there, and you're trying to find fun date ideas in Atlanta to take your partner out… we've got you covered.
573 N Highland Ave
Atlanta, GA
Think of a cute, unassuming café that's considered a hidden gem when it comes to the Atlanta area. A French café, it's surprisingly romantic – take your partner out for drinks and a long talk after dinner, or even as a 'I want something new' night, when you're tired of going to the same places.
They have the best coffee in the area, too!
660 Peachtree St NE
Atlanta, GA
Searching for a nice ending to a romantic evening? The Fox Theatre is where you need to be. Call ahead and find out what's playing – be it music or a play – and stop in to bring the romance and glamour up.
Their actors are top notch – you'd be surprised! – and the shows are spectacular. Such talent is located in Atlanta, and it's a lot of fun to enjoy a theatre show in a different area.
Ever heard of the 'Nosebleed Seats' that are offered in many stadiums? You know, the seats that you have to hike a mile and a half to find?
Well, you can get nosebleed seats for just $1 a seat for an Atlanta Braves game if you get the same day, and for the sports fan, it's an amazing deal. But you need to come when the box office opens – if you don't, you might end up not getting a ticket at all!
Either treat yourself to salty, greasy food at the game, or go to a small diner near there for a nice, delicious meal.
Have you ever heard of the Atlanta Coalition for the Performing Arts? It's okay… most people haven't – even those that have lived in Atlanta their entire lives might not know about it, but that means that there might be more tickets for you!
If you're looking for spur-of-the-moment romance and enjoyment, head over there. Not only do they have exciting dance, music, and cultural activities and attractions that are fun to see again and again, but same day tickets are actually only ½ price. Really – save 50% on tickets if you grab them same day.
Overall…
Finding good date ideas in Atlanta isn't hard – Atlanta is chock full of so many historic and cultural places that most people don't get to go see. A visit to Atlanta, Ga, is almost guaranteed to be fun and exciting – if it isn't, you clearly didn't go to the right spots!