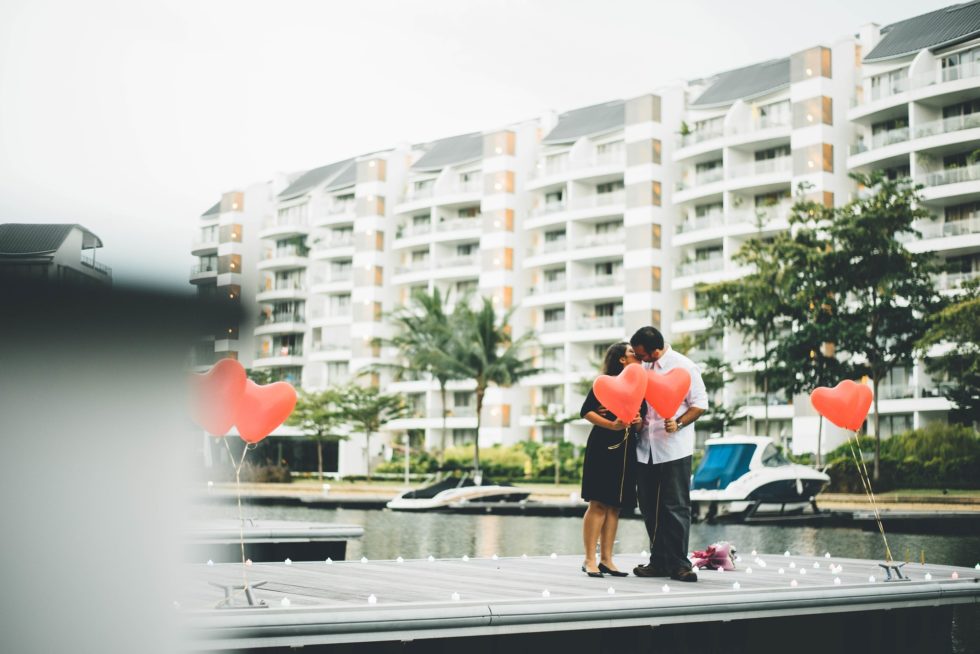 Summer is right around the corner, and that means an opportunity to get off the couch. Whether you've been dating a few weeks or are looking for a unique first date idea, we have the key to success: giving back.
With the whole world going green you'll show your date how caring and considerate you are. Plus by going outside there will be natural — no pun intended — conversation starters around every corner. So have some fun with your new love while giving back to the community and the planet.
Here are our 8 Green Date Ideas:

Date Idea #1. Art in the Park. Check with your local theater groups for date ideas. Many work with local parks and recreation departments to offer outdoor performances of plays. From Shakespeare to musicals, there is a date idea there everyone. If your local theater group doesn't go outside, check with the local symphony for outdoor concerts.
Date Idea #2. A picnic dinner. Picnics aren't just for families enjoying a day at the park, they also make a great green date idea. Grab a cozy blanket and head for your local beach or park just before dusk. Take real plates, silverware and stemware along with a few romantic favorites like rich cheeses, wine and fresh fruit. Don't forget the candles! As the stars come out, cuddle together to talk constellations … or whatever comes to mind.
Date Idea #3. Take a walk. Walking is romantic. So, for an easy and green date idea grab your walking shoes and check out those great older buildings downtown, listen to the birds chirping in the park or just watch the sunset through a copse of trees. If your town has a few nature trails, even better!
Date Idea #4. Plant a tree. Every spring local parks departments plant new trees where older growth have died off. Many times they invite the public to help. For an fun green date idea, pack a picnic lunch and head out for a morning of not-so-hard labor with your date. After planting a few trees, spread your blanket beneath an older tree and enjoy the rest of the day.
Date Idea #5. Take your date sailing. If you have some sailing skills, rent a sailboat for the day. Take your date out on the water and teach him — or her — the ropes. Wind power will take you along for the ride, so there are no environmental worries. Don't forget the sunscreen and pack some fresh fruits and veggies for lunch.
Date Idea #6. Play Frisbee golf. Your date may hate the idea of actual golfing, but Frisbee golf is so much more than hitting a tiny white ball into a tiny hole in the ground. Together you'll enjoy the scenery of your local golf course; there will be plenty to talk about — and those dreaded first-date-silences? They'll fade into the distance as you enjoy a day on the links.
Date Idea #7. Donate your time together. Nothing feels as good as giving back to your community. Whether you and your date decide to cook a meal for a local shelter or volunteer to work on a Habitat for Humanity home, you'll spend the day giving back and getting to know one another better. Plus, at the end of the day you can enjoy a hot jacuzzi to ease those aching muscles!
Date Idea #8. Get cooking! Bike with your date to the local farmer's market to shop for fresh, organic produce. Wander the stalls, check out the offerings from local artists and grab some yummy fruits, veggies and breads along the way. Then go back home and whip up an organic feast out of your fresh purchases together.