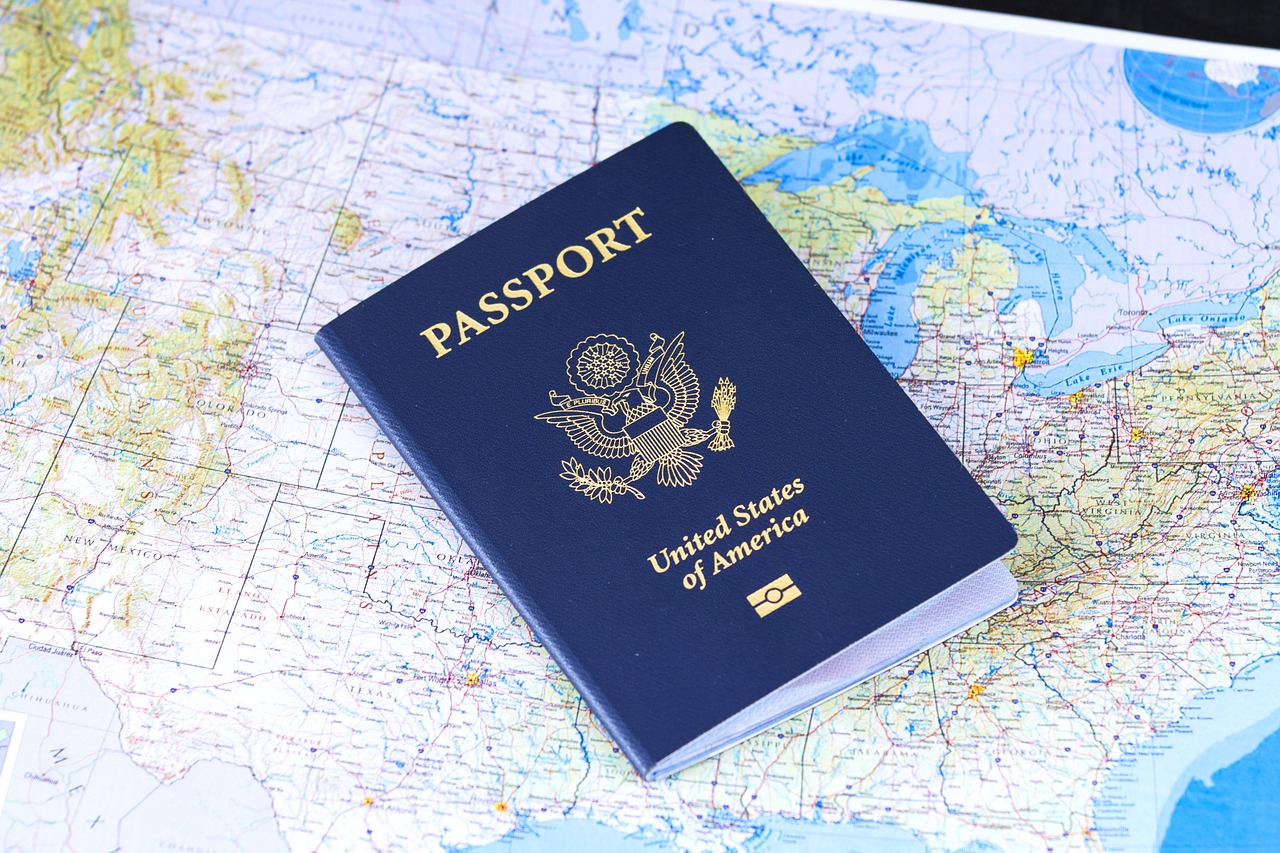 If you have recently become engaged to a Filipina lady, or if you have been married in the Philippines, you will be required to file an immigration visa application in order for your fiancee, or wife, to immigrate to the USA. The immigration process can be a stressful experience for many people. If not properly prepared, a visa application can be delayed for many months, or even possibly denied.
Related: Philipines women dating | Philipines men dating
K1 Visa Philippines
In order for you to bring your Filipina fiancee to the United States, a K1 Visa petition must first be submitted to the U.S. Department of Homeland Security. After the USCIS approves the K1 Visa petition, the petition will be forwarded to the United States Embassy, in Manila, Philippines. The U.S. Embassy will then contact the Filipina fiancee and begin the final process of the visa journey, which consists of an actual face-to-face interview.
St. Lukes Hospital – The Medical Exam
Approximately one week prior to the interview, the Filipina Fiancee will be required to have medical exams at St. Lukes Hospital, in Manila. If she has any dependent children who are immigrating with her, they are also required to undergo medical exams. All applicants are required to have the following vaccinations, if appropriate, for age, medical condition, or medical history: Mumps, Measles, Rubella, Polio, Tetanus and diphtheria toxoids, Pertussis, Influenza type B, Hepatitis B, Varicella, and Pneumococcal.
The Interview 
After your Filipina Fiancee successfully obtains her k1 visa, she will be required to take her passport/envelope and travel to the CFO in Manila or Cebu to get a "Pre-Departure Orientation Seminar Stamp". All Filipinas must have a Pre Departure Seminar (PDOS) stamp to leave the country.
Arriving in the USA
When your Filipina fiancee arrives in the USA, you are both required to be married within 90 days, or she will be required by law to return to the Philippines. After marriage, you must then file for the I-485 adjustment of status. After filing for the adjustment of status, your Filipina fiancee will be allowed to work and travel, usually within 90 days. The actual green card itself may take between 4-12 months to obtain, depending on the status of the government backlog at the time
K3 Visa Philippines
If you married a lady from the Philippines, you must return to the USA and file a K3 Spousal Visa Petition. The K3 visa petition is a two-part process. Form I-130 must be filed with the USCIS Service Center representing the state where the applicant resides. When the U.S. citizen receives the receipt notice for the I-130 application, an I-129F application must then be filed. After approval, the application will be forwarded to the National Visa Center. The rest of the K-3 process can be very confusing to many people, thanks to the way it was designed. If the I-129F is approved first, the application will be sent directly from the National Visa Center to the U.S Embassy in Manila. The process then works much like the K1 fiancee visa process, and an interview will take place in a reasonable amount of time. In the event that the I-130 is approved first, the National Visa Center will contact the U.S. Citizen asking for more fees to complete the processing. This usually results in a delay of about 2-3 months before the approved petition is forwarded to the U.S. Consulate.
Unless you have a very good reason to marry in the Philippines, we recommend using the K1 Visa process. It is much faster and less stressful for both of you, especially your Filipina Fiancee. 
Frequently Asked Questions
1)  Q: How long does the total process take?
A: Currently, it is taking between 5-7 months to obtain a K1 Visa from the Philippines. Many online services who are not honest and up-front, may quote you short, unrealistic processing times just to get your business. We have been in dating business since 1997 and we see real processing times based on real experiences. Services that claim "shorter waiting periods" or "we know people at the USCIS and at the Embassy in Manila who will help us to expedite the process" are misleading people. The fact is, nobody has any method or a special way to get a petition approved ahead of other people who have also submitted their fiancee visa petitions. It is highly unethical to approve someone's application ahead of another person. There is NO preferential treatment given to anyone. You cannot even pay an additional fee to the USCIS to help expedite the process. Steer away from people who claim "shorter waiting periods" and give you unrealistic "promises". You will also want to beware of services that do not offer live assistance by telephone and only offer email as their only form of contact. This is a recipe for disaster.

2)  Q: I do not meet the minimum income requirements. Are there any options available to me?
A: Most embassies around the world will accept a qualified co-sponsor if the U.S. applicant does not earn enough income to qualify. However, the U.S. Embassy in Manila, Philippines will not accept co-sponsors for K1 Visa applications. Follow the link –  requirements for a k1 visa to have more detailed information.
3)  Q: Can I marry my Filipina fiancee abroad, then still bring her to the USA on a K-1 Visa?
A: No, if you marry abroad you will have to then have to file a petition for Alien Spouse. In most cases, this is a longer process than the K-1 Visa process.

4)  Q: Can I petition for my Filipina Fiancee's children to come to the United States as well? 
A: Yes, any children under the age of 21 can accompany their parent to the USA as long as the child has not turned 21 prior to the interview at the U.S. Embassy in Manila.

5)  Q: My Filipina fiancee is currently in the U.S.A. on the K-1 visa I obtained for her. We are not quite sure if we are ready to get married at this time. Can we extend the K-1 visa to allow us some additional time to decide what we want to do?? 
A: No. The K-1 Visa cannot be extended or changed. If you do not marry within 90 days of the K-1 Visa status, your Filipina fiancee will have to return to the Philippines.

6)  Q: My Filipina fiancee was previously in the U.S.A. on the K-1 Visa, but we were just not ready to marry at the time. She has since returned to the Philippines. We have now decided that want to marry and start the K-1 Visa process again. Can I file a second fiancee visa petition for her? 
A: Yes, however, if you apply within two years of the first petition's approval, you will be required to file for a waiver under the provisions of the International Marriage Broker Regulation Act (IMBRA). Your fiancee will be required to explain to a consular officer why you did not marry when she was previously in the U.S.A. It must be shown that you are both certain beyond a doubt that you will marry when she enters the U.S.A. on the second visa application.

7)  Q: My fiancee applied for a tourist visa to visit me in the U.S.A., but she was denied. Will this cause us any problems? 
A: Usually not. Most Filipina ladies will apply for a tourist visa not knowing how difficult these visas are to obtain. 99 percent of tourist visas are denied at the U.S. Embassy in Manila. If your fiancee did not misrepresent herself in any way during the interview by providing false or misleading information, she will still be eligible for a K-1 Visa

9)  Q: When I use your services, do I need to fill out any forms?
A: No, we prepare the entire petition for you and submit it directly to the USCIS. Both you and your Filipina fiancee will only be required to sign forms.

10)  Q: Can I prepare these documents myself, or use a fiancee visa kit?
A: You can do this yourself, but you run the risk of running into problems that can lead to long delays or even denial of your visa petition. We got many calls from people who submitted their applications on their own and have problems. Once you make a mistake, it can set you back for many months. The USCIS process is very complicated. If your application is not prepared correctly the USCIS will contact you requesting additional information. When a problem exists, it is very common to lose several months going back and forth with the USCIS trying to settle issues.
In some cases, relationships will suffer because of the stress of the situation. Fiancee Visa kits are not a suitable replacement for expert service. Unfortunately, there are many people who use the fiancée visa process to circumvent the immigration system. Because of this, the USCIS looks carefully for "sham" relationships. If they can find an excuse to place your petition under investigation, they are perfectly within their rights. They can stall and delay the approval long enough so that one or both of you will give up. Many relationships have fallen apart simply because of poor preparation of the original visa application.
Looking for a delightful date? Join Philippines singles at Loveawake now!