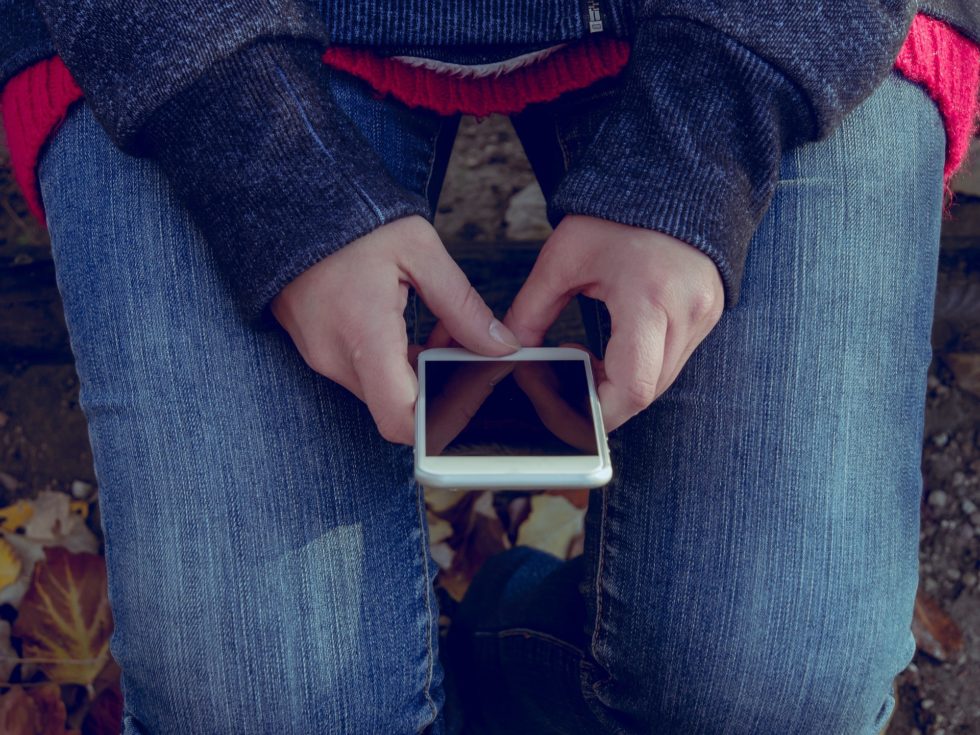 Before the advent of text messaging, a guy was prone to drunk-dialing a woman after stumbling home from a crowded bar, desperately trying (and often failing) to persuade her that he wasn't that drunk, that he had been thinking about her for hours, and that he wanted her to come over and soon! Now, he can also make a fool of himself via whatsapp or viber — but unlike phone calls, texts are discreet. Even when you're amongst friends, you can text your potential booty and she can respond with a teasing wink or a casual suggestion that you meet later that night. And if you don't want to play the guessing game, you can always say what you want straight-up by spicing up your message with some dirty talk.
According to a recent survey by Emerans.com that over half the participants have been in a booty call situation before. Perhaps you're no stranger to booty calls, and maybe you don't need any convincing about the potential of sexy midnight texts. What you do need to know is how to send a text to your potential "friend with benefits" that will turn your lonely night into a lively and memorable evening between the sheets.
Timing is of the essence.
How attractive do you think it looks when you drunktext a woman (while probably botching your sentences) moments before dawn? You can't just spring something like hooking up on someone at the last minute. Truth is, she may have already made plans with another guy. Check in with her beforehand. Text her an hour before you're headed home, and suggest meeting. Maybe even touch base with her earlier in the afternoon and make your intentions known.
Texting is foreplay.
Sexting and erotic messages sent throughout the day and night can work as amazing foreplay. Once her imagination gets moving, there's no telling the places it'll take her (hopefully one of which is your bedroom). Plus, digital foreplay sent back and forth between phones can become ideal for the busy urban professional who may want a happy ending to a seemingly tireless week.
Subtext is golden.
There are indeed times when you can simply come out and say, "Wanna meet up for some hot sex?" but of course, that's not always the case. Many women may want some lighthearted banter (as in, less crude language) leading up to the big event. Replace the word "sex" with "play." Don't graphically describe a certain position, but instead hint at how much you desire her and how much fun you'll both have tonight. Use a little discretion, and leave what will happen in the bedroom behind closed doors.
Go with your instincts.
Only you really know how your booty call will react to certain hints and advances in the wee hours of the night. Think about the particular woman you're texting before you send your suggestion for meeting, and adapt your approach to suit her needs. Obviously, you don't want to dupe anyone, so play by her rules, especially because you're the one asking for the midnight rendezvous, after all.
Practice makes perfect.
Whether you're a one woman type of guy or you've arranged a network of booty calls throughout the region, you need to develop your texting social skills. Every woman is unique, and consequently, they each have their own terms. Some will prefer being blunt (let's do the nasty!), while others would rather you suggest a movie and a glass of wine to lighten the mood (Last Tango in Paris. Merlot. My place? You game?). Simply put, stick with what works, whomever you're texting.
Singled out.
Everyone wants to feel special, including you — that's part of the delight in hooking up, after all. And there's probably a good reason why you're trying to meet with the woman you're texting. Maybe she's a tiger in the sack, maybe she's sings an operatic aria when she climaxes that's music to your ears, or maybe she's just too cute to resist. Whatever the case, make certain you mention what attracts you to her in particular, and single her out as the specific person with whom you want to share your eventful night.
Honesty is the best policy.
Never trick another person into sleeping with you — everyone knows that's just sleazy, and you'll ruin your chances of hooking up again. Even the simplest of lies can lead to a seemingly endless battle of explanations. (What's this Staples nametag for? I thought you said you were a racecar driver?) For that matter, women are particularly good at smelling a rat, too. If you're in a relationship or maybe just seeing someone else, be upfront and truthful right away. You'd be surprised how far decency and common courtesy will get you in the long run.
Of course, following the above guidelines is no guarantee of success, but they'll definitely help you approach the art of sexual texting with some major advantages. All in all, just be yourself and tell her what you want. Avoid whining, begging, and ultimatums — which are obvious mood killers — and don't pretend like a booty call is anything but just that: meeting for sex. Conversations about the future (whether initiated by you or her) can really put a heavy spin on an otherwise playful encounter. Sure, a saucy text message could lead to the bedroom and then to something more serious, but unless you're both on the same page, someone will inevitably walk the plank to heartbreak.