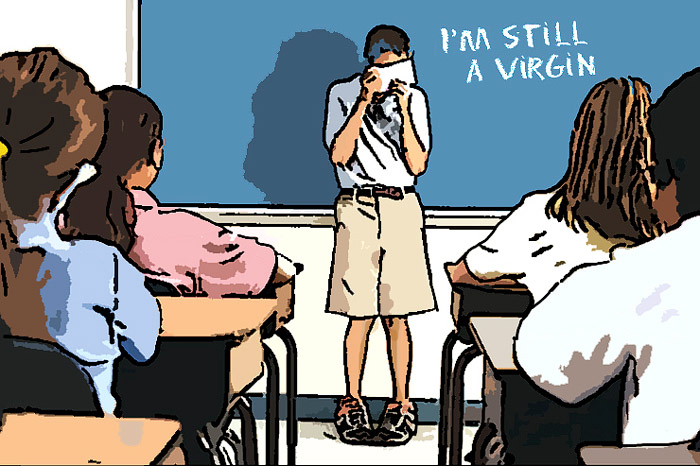 It was the question that I least expected to ask at the beginning of a relationship, right after, "So, when do I meet your folks?" But I couldn't stop myself.
"Ummmm … are you a virgin?"
I braced myself for outraged denial, a snort or maybe even an "I'll show you a virgin!" followed by a passionate clinch. I wasn't prepared for him to say "Yes."
After I'd managed to find myself necking — and not much else — with a 27-year-old man, I had my Keyser Söze moment, the loose bits of information finally piecing together to form one mystifying conclusion.
At first glance, he was your average attractive, red-blooded American male; but tiny clues had surfaced. "I'm practically a priest," he'd cryptically confessed over dinner. Ah, religious, I'd thought. "During college, my mom was so worried that I wasn't dating that she gave me a stack of Maxims," he'd laughed. Ah, strong family ties — and discreet too!, I'd marveled. "Okay, I'll come over, but we're not going to have sex," he'd warned me.
Wait — what?
The irony was that I had only just extricated myself from a relationship with a man who would have had sex with an electric socket if it wouldn't have messed up his hair. And perhaps that explains my motivation for what happened next.
Erm … I kept dating him.
Of course, dating a grown man who was saving himself (for, if not marriage, true love at least) came with its own set of rules (the main one being no sex whatsoever).
Stage One: Revulsion
Harsh, perhaps, but I'd be lying if I didn't admit to being a little turned off by the virgin thing at first. What kind of grown man doesn't have sex? Hell, even Verne Troyer has a sex tape. It's a little hard to accept that your grandma has seen more action than your date.
Stage Two: Persuasion
But, what girl doesn't love a challenge? Maybe this was the sexual equivalent of a guy not calling when he said he would. Sure, it's annoying as hell, but doesn't that rejection only tempt us even more? I plotted like a 16-year-old boy on prom night. I tried lingerie. I tried beating him at his own game, slapping his hands away whenever he got borderline amorous. I tried sentences that would make the readers of Penthouse Forum cover their ears. And still … nothing.
Stage Three: Frustration
After about a month of tarting myself up to no avail, bitterness set in. What was his problem, anyway? Wasn't I cute enough? Didn't he find me sexy? Did he know how lucky he was? Did he want to die a virgin?
Stage Four: The End
To be honest, I didn't break up with him because of the purity party. I moved; I dated guys who had sex. That was that, or so I thought. Several months later I found myself back in New York City, single and sharing chips and salsa with Mr. Saving It for Someone Else. All was going well until I excused myself to use the bathroom. I was washing my hands when there was a knock at the door. I opened the door to find him on the other side. He stepped inside, locked the door behind him and lunged at me. It was pretty hot … Which is why, a few minutes later, when he said he'd have to call it a night so he could get an early start the next day, I went, well, mental. Whatever the female equivalent of "blue balls" is, I had it. I ranted, I raved, and I told him that if he couldn't stop being a tease, he'd better lose my number. He put me in a cab, and I sped away, fuming and frustrated.
Sometimes I think about him and wonder if he's broken his vestal vow … but I doubt it. And while I can't begrudge him his commitment to waiting, this gal's got needs.
Contributed by Erin Donnelly.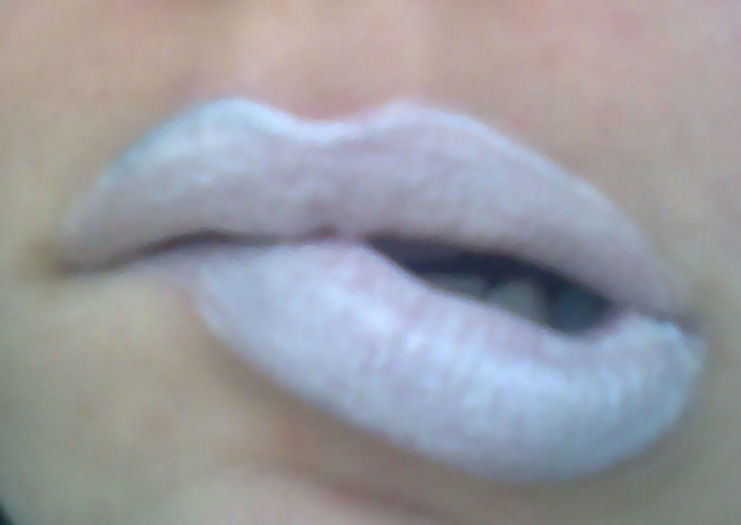 Tell us:
Would you ever date a virgin? Would you be impressed or repelled by a guy who wanted to wait?