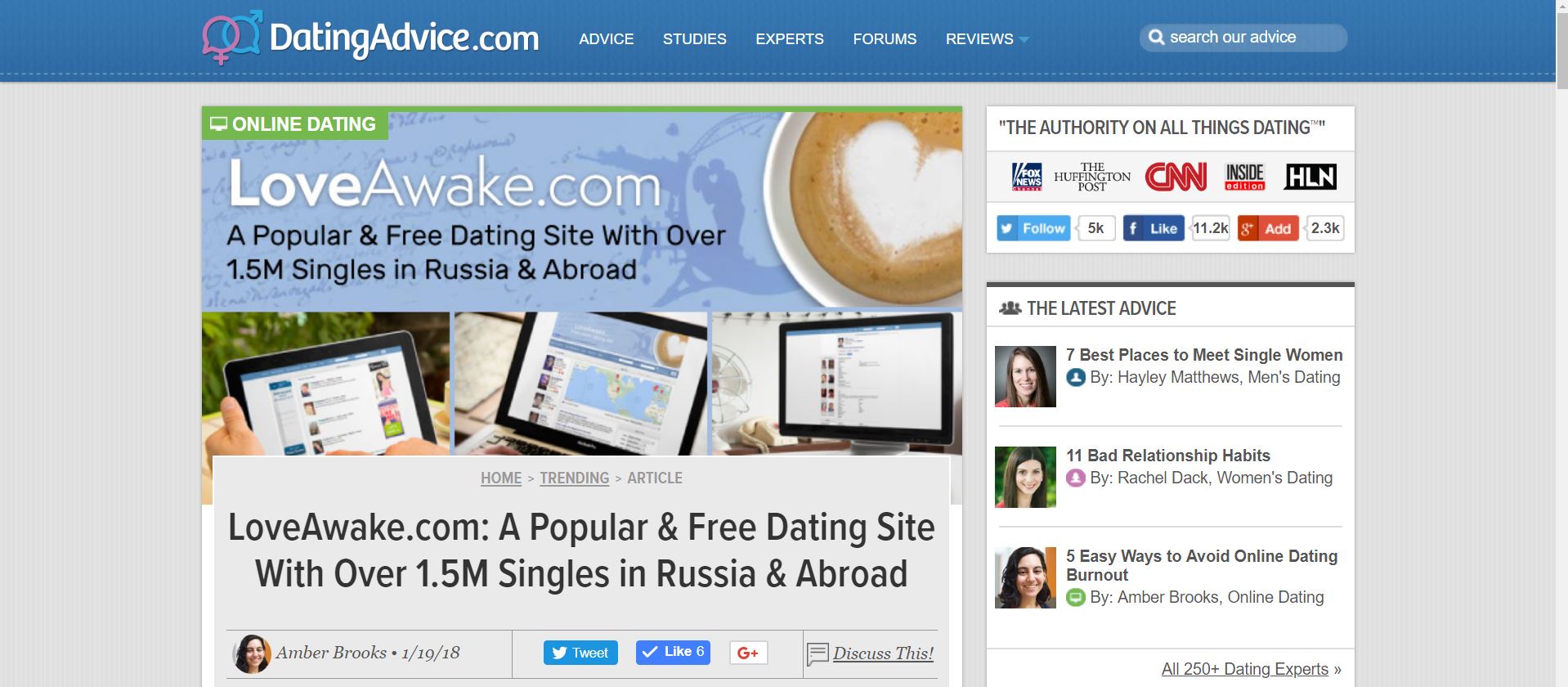 LoveAwake.com was recently featured on DatingAdvice.com. Founded in 2012, DatingAdvice.com is "the authority on all things dating," and the site publishes in-depth advice articles, how-to guides, studies, profiles, features, and reviews written by experts in the industry, including dating and relationship coaches, matchmakers, psychologists, and journalists.  Here's what they had to say:
"Since 2008, LoveAwake.com has given millions of singles worldwide the opportunity to fall for someone special online. The dating site is free to join and offers unlimited access to chat rooms, private messaging, and advanced search functions. Additionally, a state-of-the-art algorithm vets every new member and automatically flags fake profiles before they can ever appear on the site. As a result, the 1.5 million members on Love Awake are all active and authentic singles interested in love and marriage. If you have an international outlook and a romantic heart, Love Awake could be the perfect place to start your journey to that perfect match."
You can read the rest of the article here.